One of the reasons for the absence or incomplete charging of the battery is a partial or complete failure of the generator.
In this case, you have to remove the generator and check and repair.
Preparing the car for the task.
Disconnect the negative battery terminal.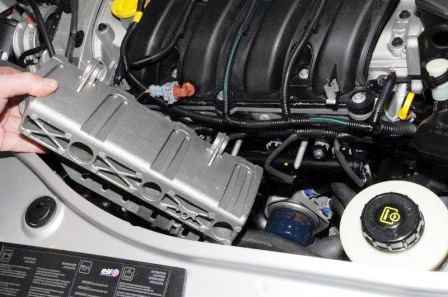 Removing the fuel rail protection
Remove the front bumper of the car
Remove the right headlight
We remove the auxiliary drive belt (article - Replacing the Nissan Almera auxiliary drive belt)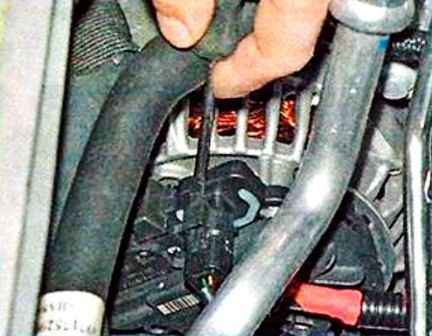 In the engine compartment, use a screwdriver to pry the retainer of the wire block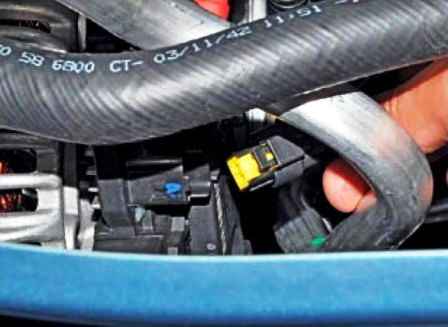 Disconnect the block from the generator connector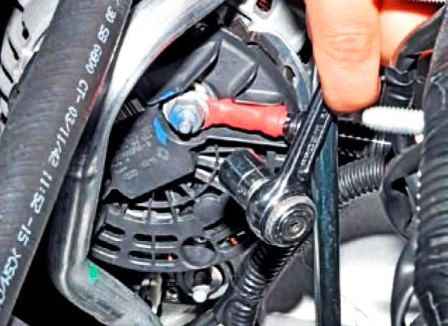 Unscrew the nut with a 13 head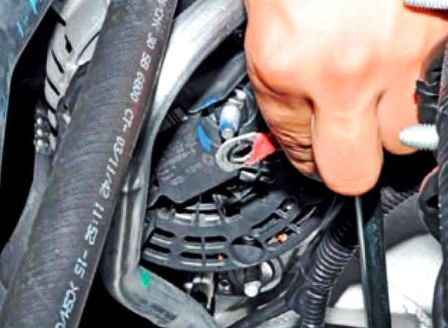 And remove the wire tip from the "B2+" terminal of the generator
Remove the upper brackets of the radiator and, having lifted the radiator (without disconnecting the hoses from it), remove the radiator pins from the lower supports.
Moving the radiator to the left side of the car, we place the radiator on the stretcher.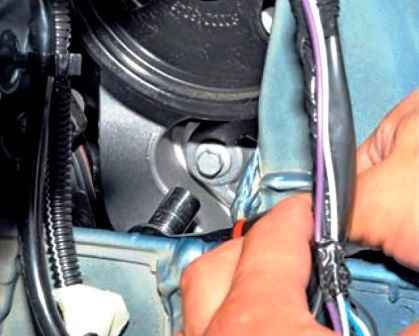 With a 10 head, through the hole for the headlight, unscrew and remove the upper generator mounting bolt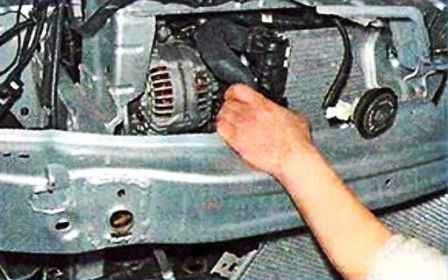 Set aside the radiator inlet hose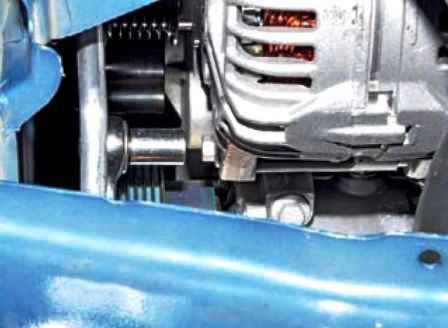 With a 10 head, unscrew the lower generator mounting bolt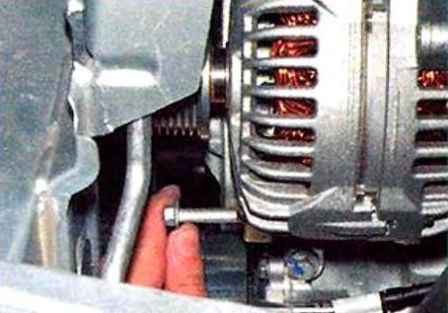 We extend the lower generator mounting bolt as far as possible and remove the generator from the bracket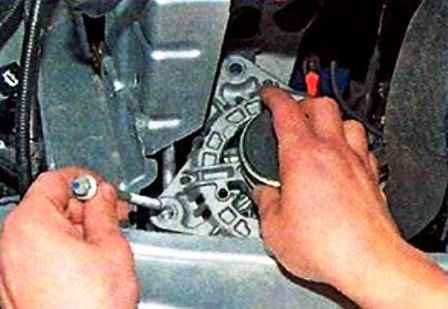 Turning the generator, remove the lower bolt of its fastening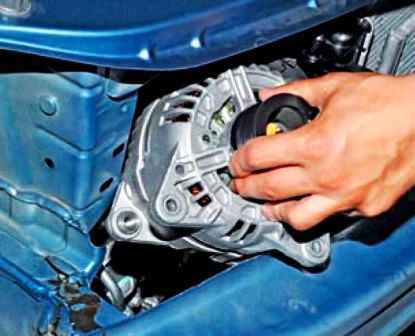 We push the generator out of the engine compartment.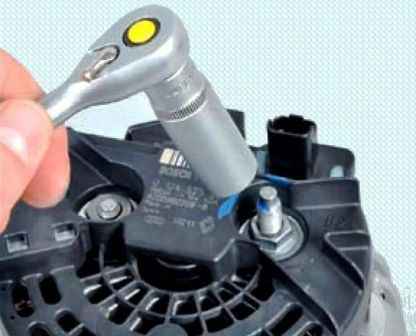 To remove the brush holder with a voltage regulator with a head of 13, unscrew the nut on the "B2 +" terminal of the generator.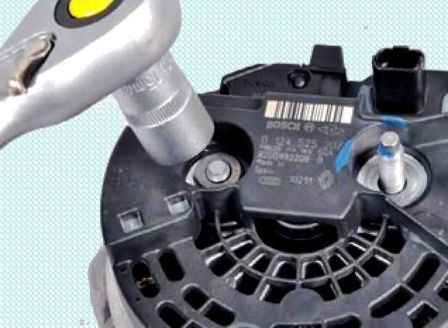 With a 15 head, unscrew the nut securing the generator casing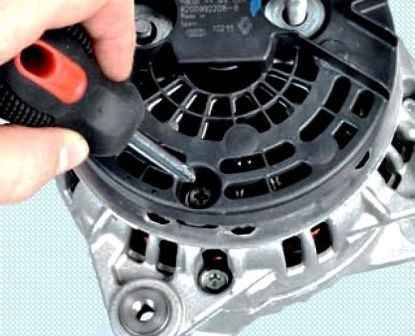 Use a Phillips screwdriver to unscrew the screw securing the generator cover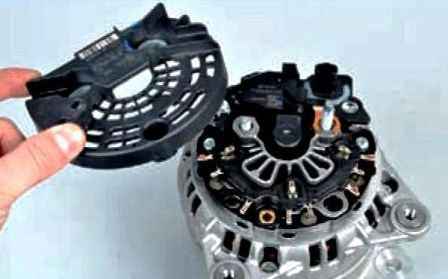 Remove the generator cover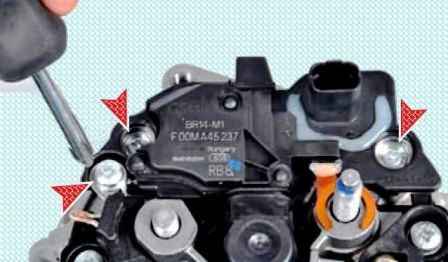 Use a Phillips screwdriver to unscrew the three screws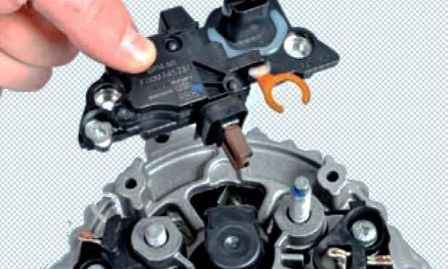 Remove the brush holder with voltage regulator assembly.
Install the brush holder in reverse order.
Before installing the generator, we shift the threaded bushings of the generator towards the casing by 2-4 mm.
To do this, we wrap the generator mounting bolt into the threaded sleeve and insert a suitable stop between the bolt and the generator lug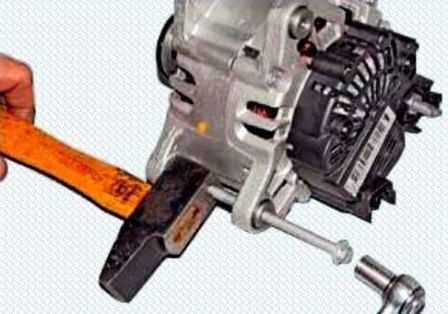 Turning the head on the 10 bolt of the generator, we shift the sleeve. We also shift another threaded bushing.
For the repair of the generator, you can see the article - "Removal and repair of the Renault Duster generator"
Install the generator in reverse order.