We remove the steering gear for replacement, and when repairing or replacing the front suspension cross member.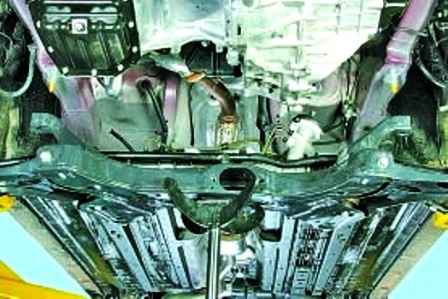 Remove the front suspension crossbar, described in the article - How to remove the Hyundai Solaris front suspension crossbar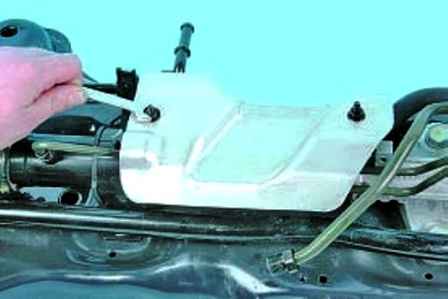 Unscrew the two nuts securing the thermal screen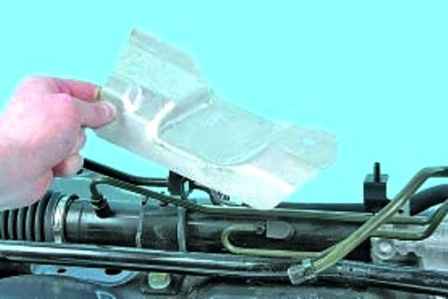 Remove the thermal screen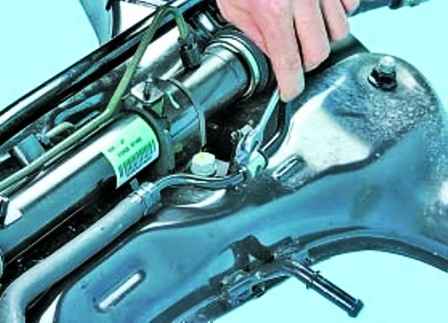 Unscrew the bolt securing the return pipe holder to the bracket on the bracket
And take the pipeline aside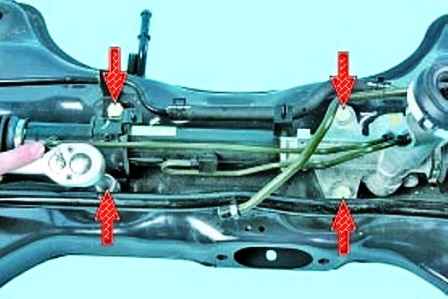 We unscrew the four bolts securing the steering mechanism to the crossbar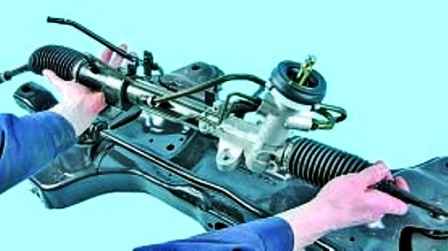 Remove the steering gear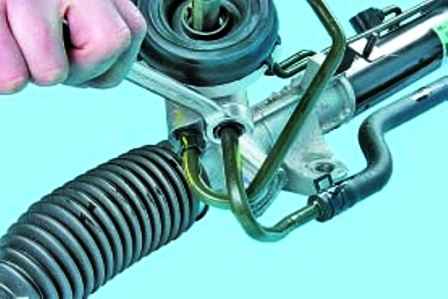 Unscrew the return pipe fastening nut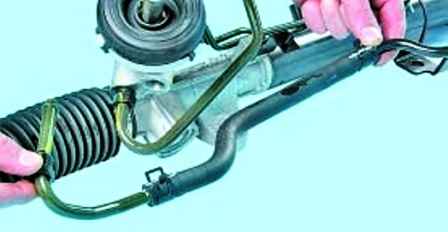 And remove the pipeline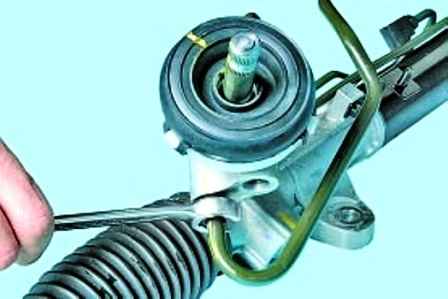 Unscrew the pressure pipe nut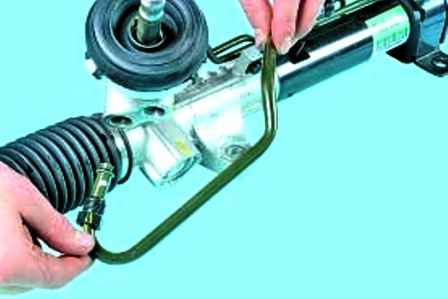 Removing the pipeline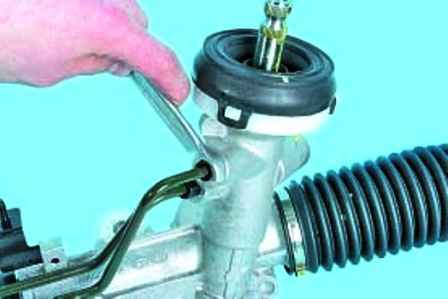 We unscrew the nuts for fastening the pipelines of the steering mechanism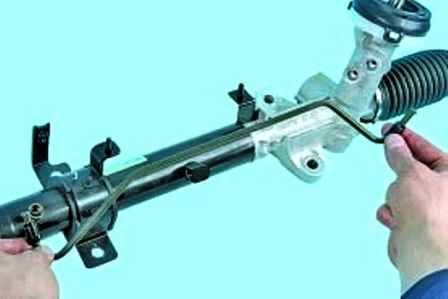 Removing the pipelines of the steering mechanism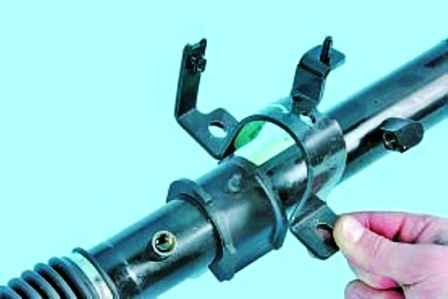 Remove the bracket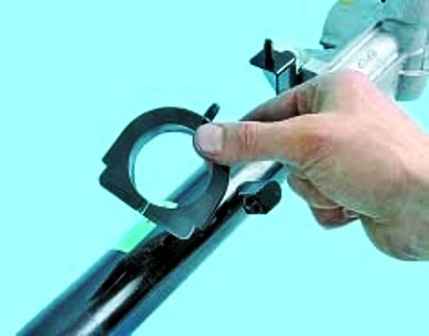 Remove the rubber bushing from the steering mechanism. If the sleeve is cracked, then replace it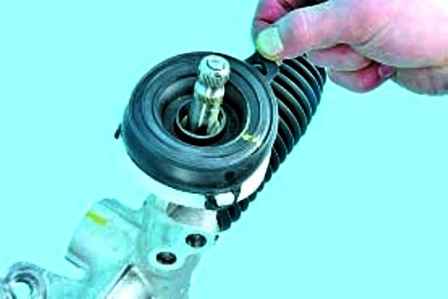 We pull the rubber seal out of engagement with the latches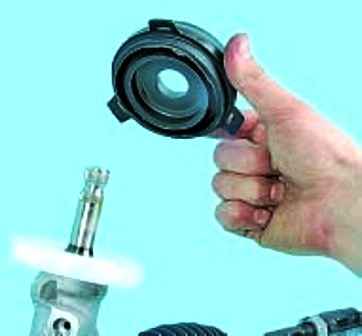 Remove the rubber seal from the steering gear
Replace a heavily hardened sealant
Install the parts in reverse order.
Fill the system with working fluid and pump the power steering system
After installing the steering mechanism, you need to check the wheel alignment.