Replace the rear wheel hub when the hub bearing is worn.
We replace the hub assembly with the bearing, since it is very difficult to replace the hub bearing and there is practically no point
We place wheel chocks under the front wheels of the car and shift the gearshift lever into first gear (on the machine to the "P" position)
Remove the wheel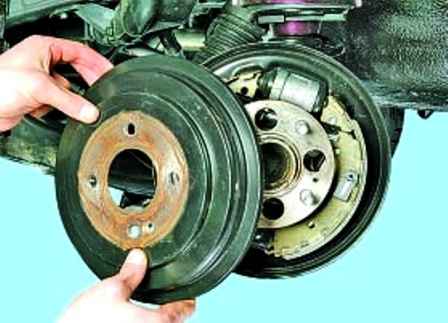 Remove the rear wheel brake drum
If the car has disc brakes on the rear wheels, then remove the brake disc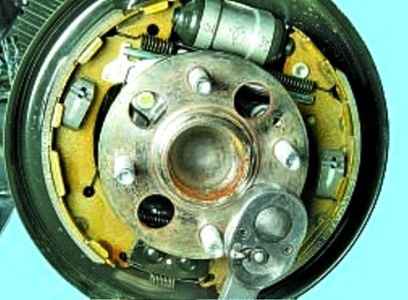 We unscrew the four bolts securing the hub to the trailing arm of the rear suspension beam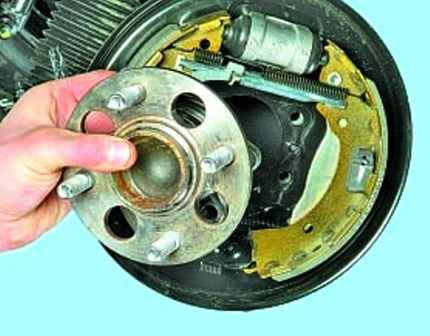 Remove the rear wheel hub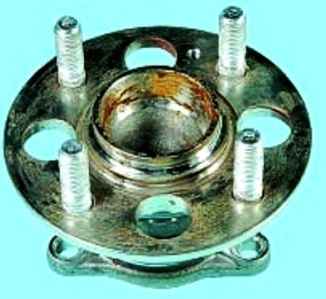 We check the hub bearing for ease of rotation, the absence of jamming and tangible backlash. We replace the defective hub.
Install the hub in reverse order
How to replace wheel studs
We place wheel chocks under the front wheels of the car and shift the gearshift lever into first gear (on the machine to the "P" position)
Remove the wheel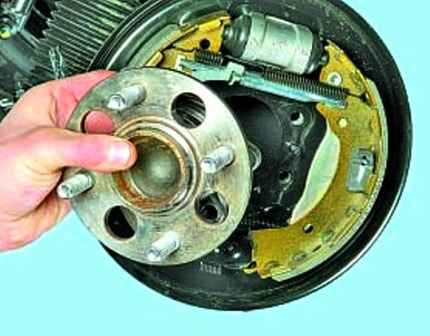 Remove the rear wheel hub as described above
Install the puller and press the pin out of the hub hole
If there is no puller, then the damaged stud can be knocked out of the hub hole with a hammer through the spacer
Using a fastening nut and a bushing of a suitable size, we press a new stud into the hub
Install the removed parts in reverse order