If the crankshaft position sensor fails, the engine cannot be started.
If the camshaft sensor fails, the engine will run unstable, there will be high fuel consumption
Replacing the crankshaft position sensor
We install the car on a lift or a viewing ditch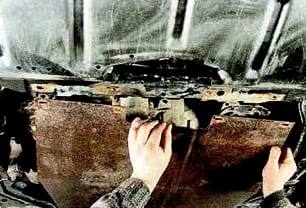 Remove the crankcase protection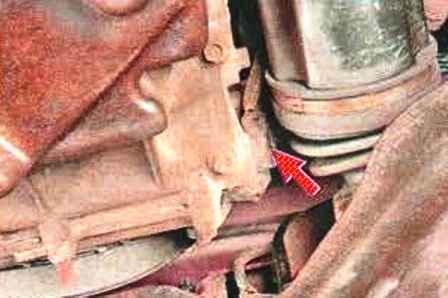 Press the latch and disconnect the wire block from the sensor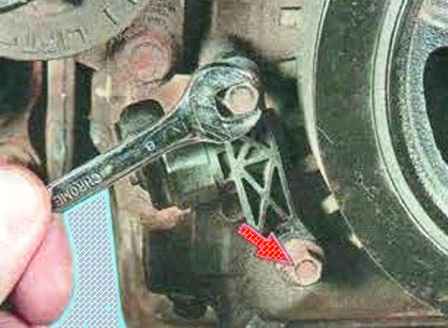 We unscrew the two bolts securing the sensor to the cylinder block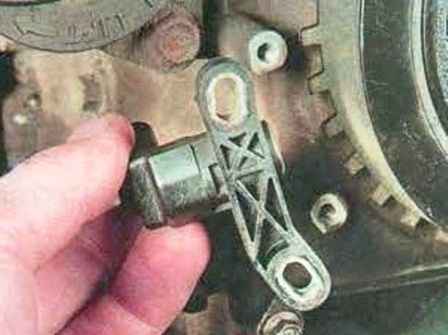 Remove the sensor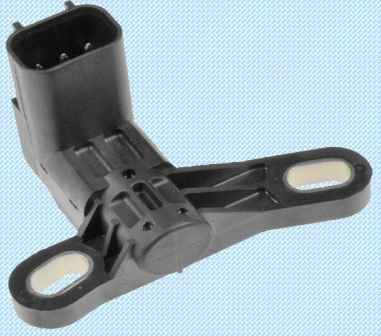 Install the sensor and all parts in reverse order
Camshaft position sensor replacement
The camshaft position sensor (phase sensor) of the inductive type determines the TDC of the compression stroke of the piston of the 1st cylinder.
The signal from the sensor is used by the electronic control unit and serves to organize phased fuel injection in accordance with the order of operation of the cylinders.
If a malfunction occurs in the circuit of any of the sensors, the ECU stores its code in its memory and turns on the signal lamp.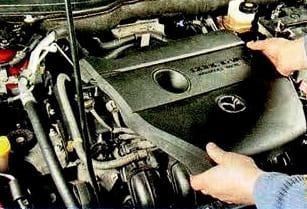 Remove the decorative engine cover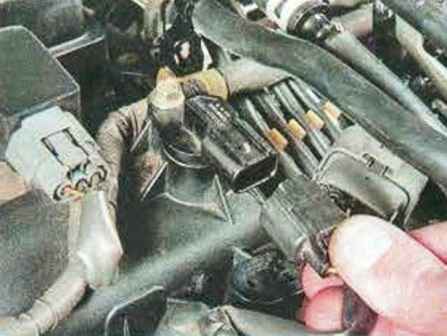 Press the lock of the camshaft position sensor wire block
Disconnect the block from the sensor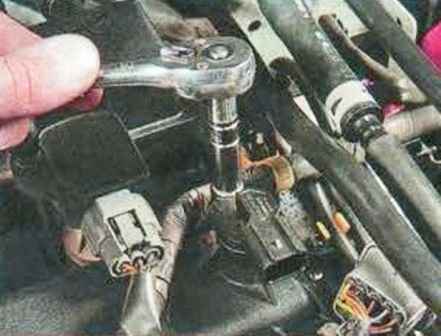 Unscrew the bolt securing the sensor to the cover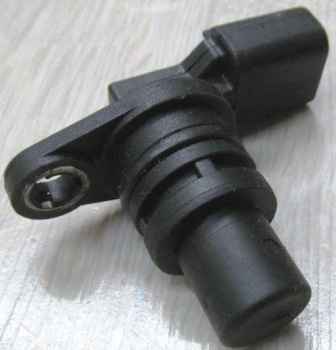 Remove the sensor
Install the camshaft position sensor and all parts in reverse order