We repair the gear shift mechanism with a manual gearbox with a large play of the gear lever.
Replacing arm bushings
We install the car on a viewing ditch or lift
Bottom of the car: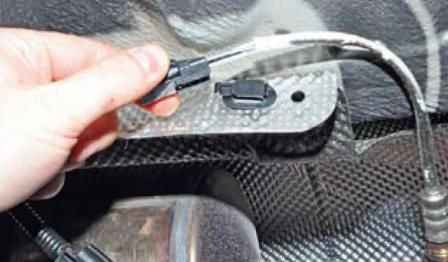 We move the block of the wiring harness of the diagnostic oxygen concentration sensor from the holder fixed on the heat shield.
Remove the rubber suspension pad from the additional muffler pipe bracket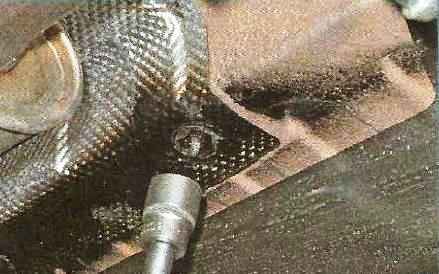 With a 24 head, unscrew ten nuts of the heat shield to the bottom of the body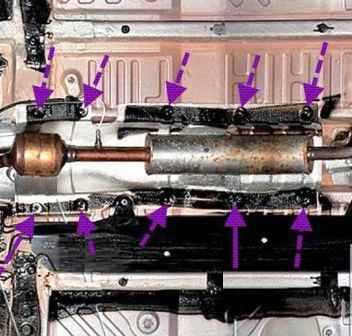 The figure shows the location of the heat shield mounting nuts.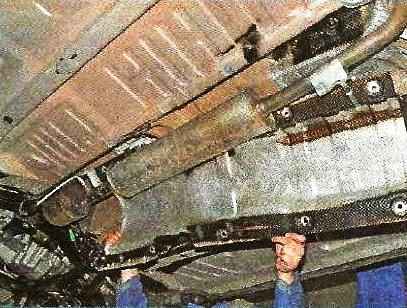 Move the heat shield back and remove it from the space between the additional muffler and the bottom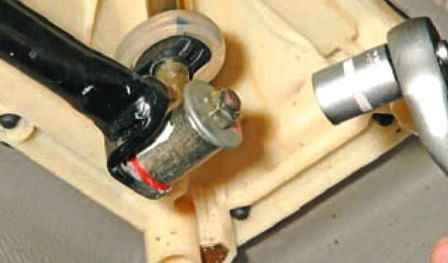 With a 13 head, unscrew the nut securing the control rod to the gear lever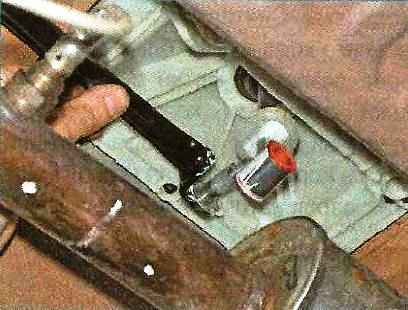 Remove the thrust pin from the lever hole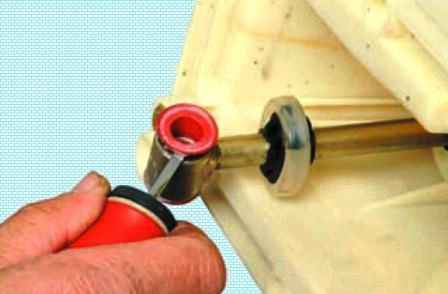 Pry off the bushings with a screwdriver (shown on the removed mechanism)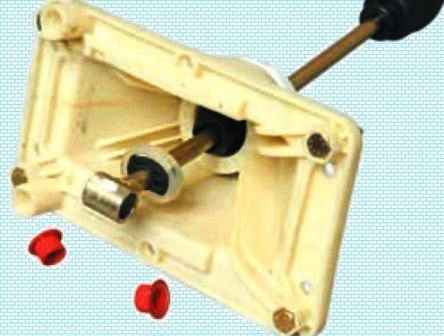 Remove the bushings from the lever hole
Replacing the bushings, install all the parts in reverse order
Removing the shift lever
From the bottom of the car, disconnect the control rod from the lever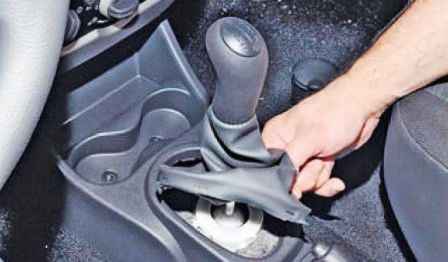 In the car interior, we separate the cover from the tunnel lining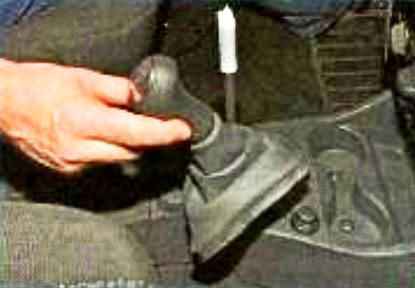 We pull the handle together with the cover from the gear lever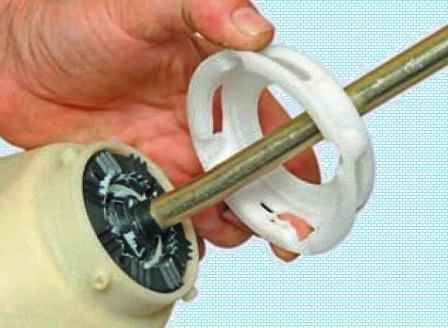 By turning the lock of the ball joint of the lever, we remove the lock (shown on the removed mechanism)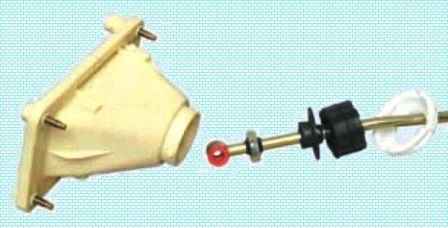 Remove the shift lever assembly from the control mechanism housing
Install the lever in reverse order
Removing the transmission control rod
We remove the rod for replacement if it is damaged
Install the car on the inspection ditch
Remove the air intake and silencer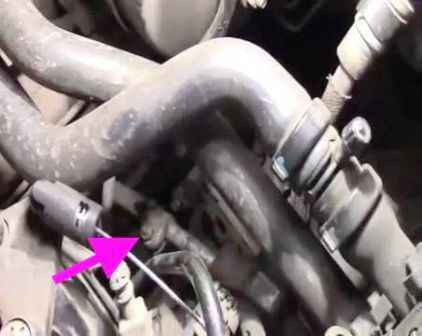 Before removing the thrust in the engine compartment, mark its position on the gearshift rod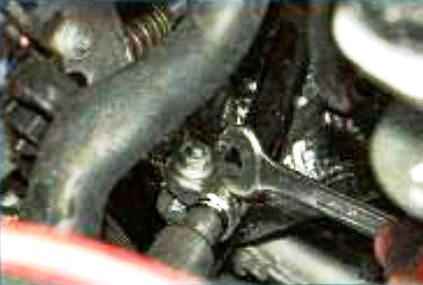 Using a 13 key, we loosen the tightening nut of the coupling bolt of the clamp securing the thrust to the gearshift rod
Disconnect the rod from the gear lever and remove it from the gearshift rod
If necessary, remove the clamp from the rod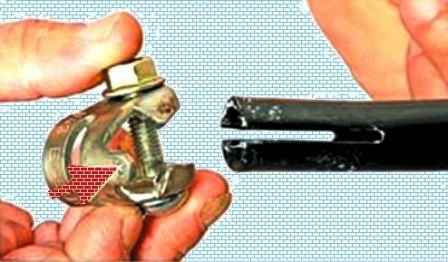 When installing the collar on the rod, orient it so that the notch on the tongue of the collar is located in the long slot of the rod.
Assemble in reverse order.
We install the rod on the gearshift rod according to the previously applied mark and fasten it with a clamp.
Checking the clarity of gear shifting in the gearbox.