We remove the steering wheel to replace the steering switches, the ignition lock and remove the steering column
Disconnect the negative battery terminal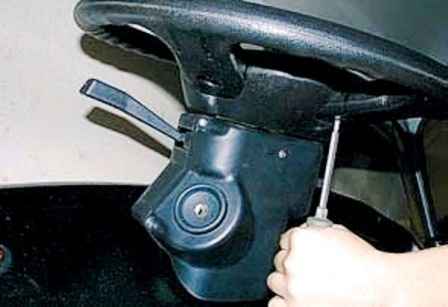 Using a screwdriver, unscrew the three screws securing the lining on the back of the steering wheel
Turn the steering wheel for easy unscrewing of the side screws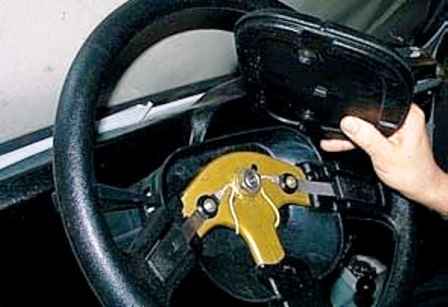 Remove the overlay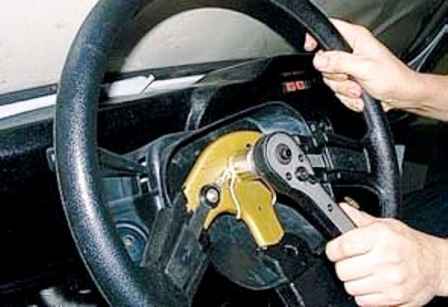 Unscrew the head on the 24 steering wheel nut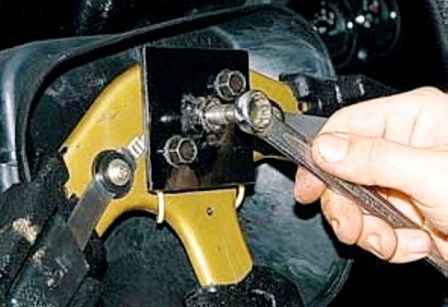 Install the puller on the steering wheel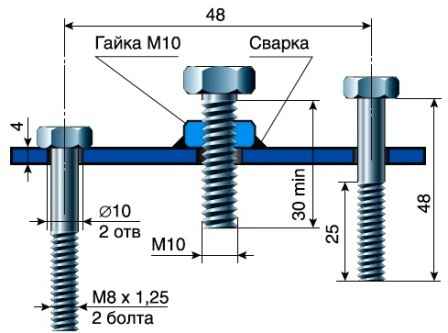 The steering wheel is firmly seated on the splines of the steering shaft, and it is not easy to remove it.
Doing this job will make the homemade puller easier.
The material of the plate is steel, the bolts are standard.
Welding can be dispensed with in the manufacture of the puller.
For this we use a plate with a thickness of at least 6 mm.
In it we cut the thread for the central bolt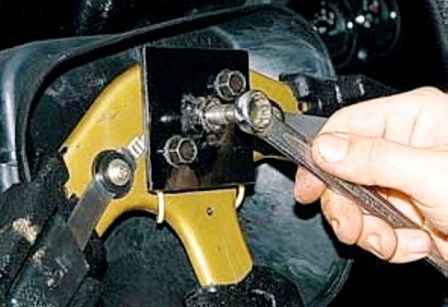 Turning the lead screw of the puller, we pull the steering wheel off the splines of the shaft and remove it
Install the steering wheel in reverse order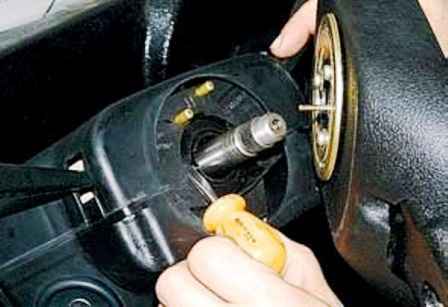 When installing the steering wheel on the shaft, turn the switch connector sleeve ring so that the pin fits into the groove