The receiver must be removed when removing the cylinder head cover, when replacing gaskets in the receiver connections.
On an engine with a cable-operated throttle, disconnect the wire blocks from the idle speed control and the throttle position sensor.
Use a thin screwdriver to pry off the wire holder for the idle speed control and throttle position sensor
And move it off the edge of the receiver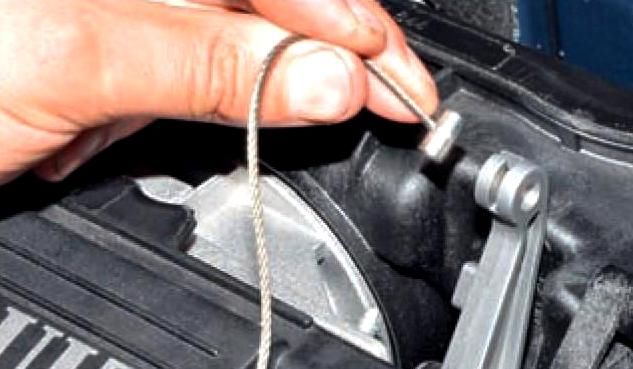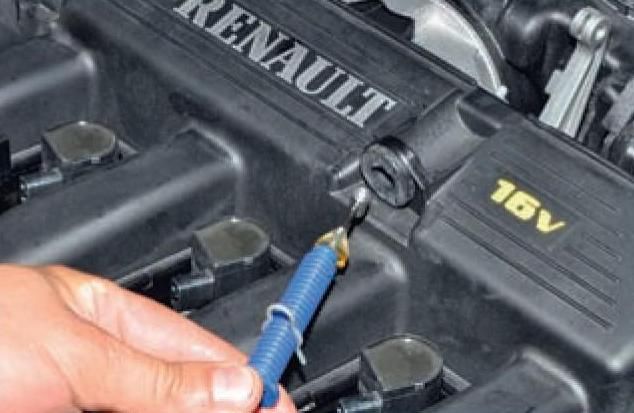 Disconnect the end of the throttle cable from the throttle lever and remove the cable sheath from the bracket in the receiver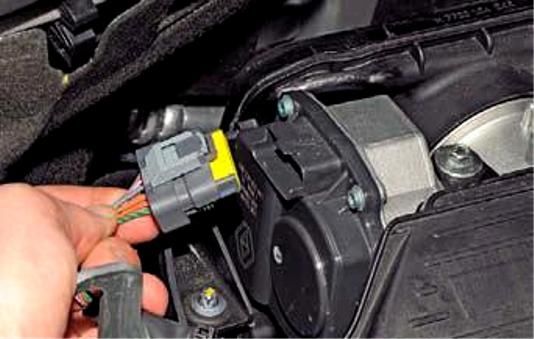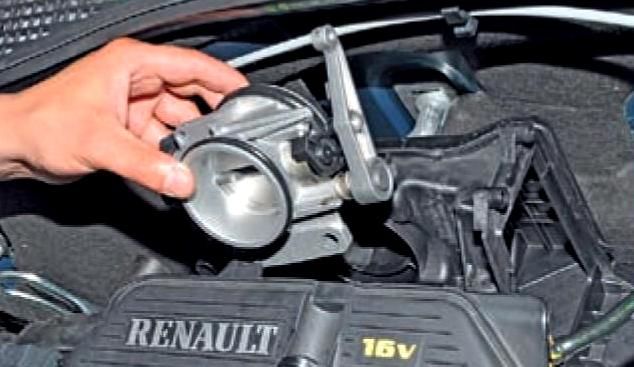 On an engine with an electronic throttle actuator, disconnect the wiring harness block from the throttle control unit connector
Remove the throttle body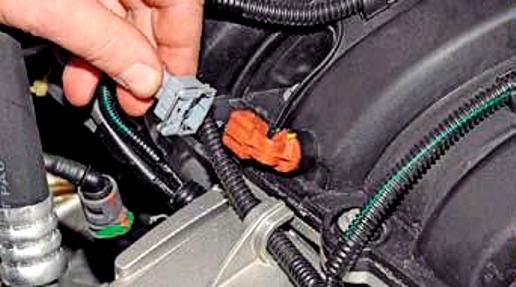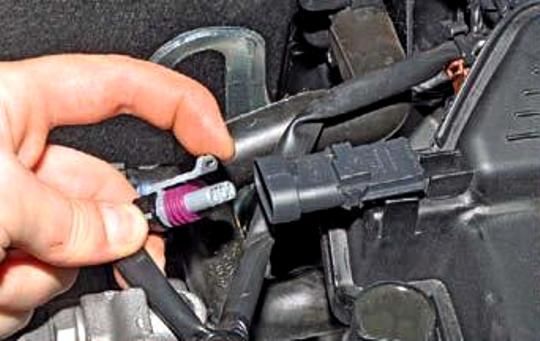 Disconnect the engine management wiring harness connectors from the intake air temperature sensor and the absolute air pressure sensor.
Disconnect the wire blocks from the four ignition coils
Remove the coil harnesses from the four holders on the receiver
We remove the wiring harnesses of the engine control system from the receiver.
Remove ignition coils
Disconnect the vacuum brake booster check valve tube from the receiver fitting
With a head of 8, we unscrew the five bolts of the front fastening of the receiver to the inlet pipeline
Location of the bolts of the front mounting of the receiver
With a head of 8, we unscrew the two bolts of the rear fastening of the receiver to the cylinder head cover
The receiver mounting bolts are speciallys - with a cylindrical belt for centering the receiver
Remove the receiver assembly with temperature and absolute air pressure sensors
After removing the receiver, you can remove the air filter housing from the engine compartment
If necessary, remove the absolute pressure and air temperature sensors from the receiver.
If the receiver seals have lost elasticity, replace them
We remove the gasket from the groove of the receiver flange, which seals the connection between the receiver and the oil separator
In the same way, we remove four sealing gaskets from the grooves of the receiver flanges in connection with the inlet pipeline.
Install the receiver in reverse order.
Fixing the receiver mounting bolts.
We tighten the bolts in the following order: first, five front fastening bolts evenly from the center to the edges and then two rear fastening bolts with a torque of 25 Nm.