We remove the car engine radiator to clean and flush it or to replace it if a leak is detected
Car radiator with a horizontal fluid flow, with a tubular-tape aluminum core and plastic tanks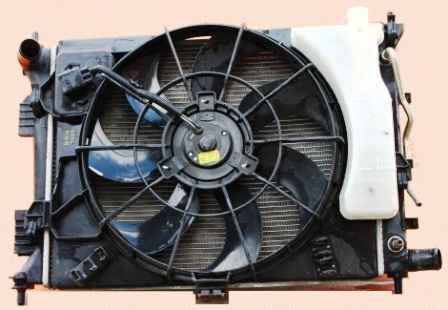 There is a drain cock at the bottom of the left radiator tank.
We prepare the car for work, install it on a lift or a viewing ditch
Disconnect the negative battery terminal
Drain the coolant as described in the article - Features of the Hyundai Solaris engine cooling system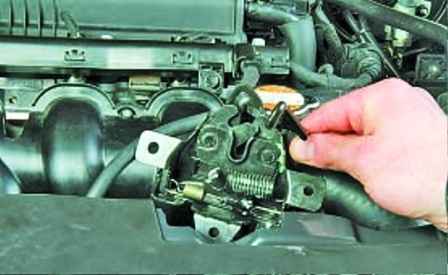 Remove the hood lock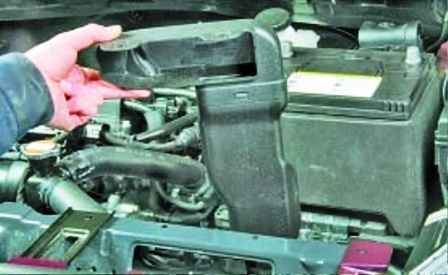 Remove the air intake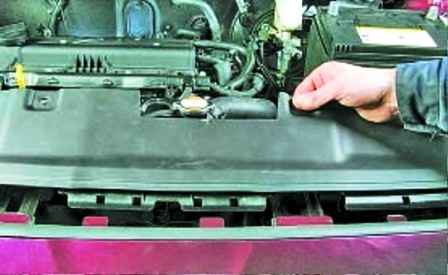 Remove the top panel of the radiator frame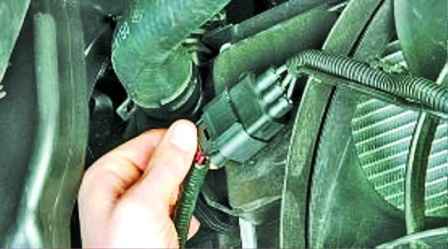 Press the lock of the wiring harness block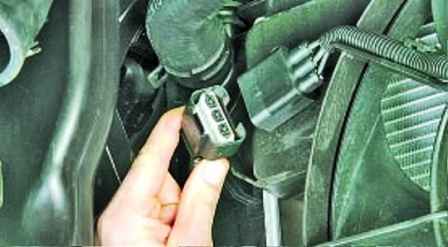 Disconnect the block from the additional fan resistance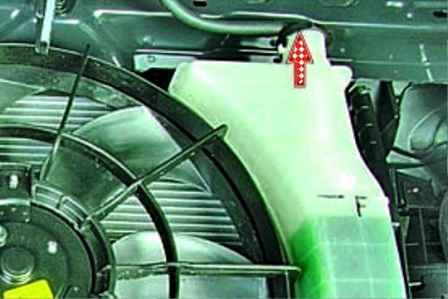 Remove the steam outlet hose from the branch pipe of the plug of the expansion tank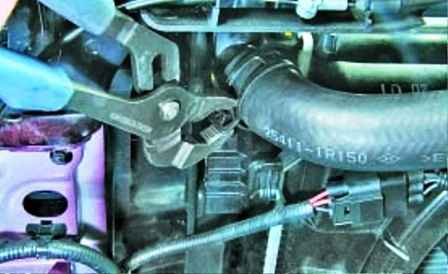 Squeeze the clamp ears with pliers and slide the clamp along the hose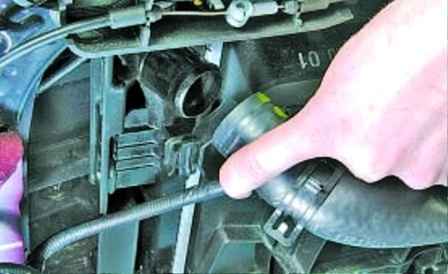 And disconnect the hose from the upper radiator hose
Also disconnect the hose from the lower radiator hose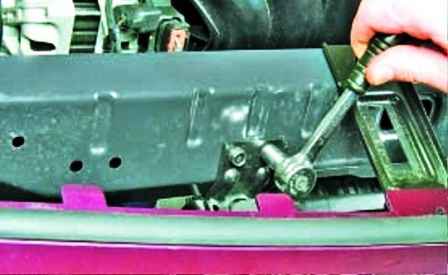 We unscrew the two bolts of the left radiator mounting bracket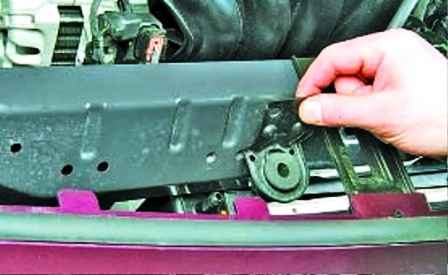 Remove the left radiator mounting bracket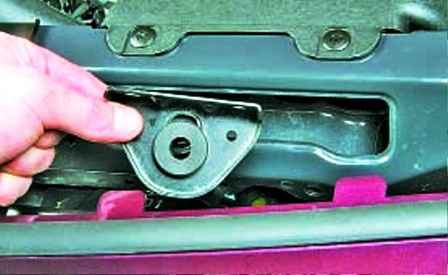 Also remove the right bracket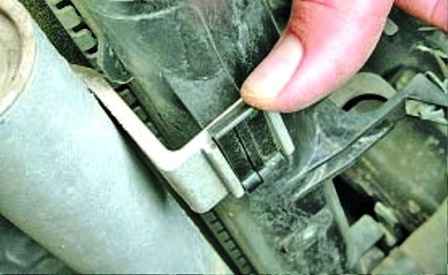 On vehicles with air conditioning, disconnect the condenser from the radiator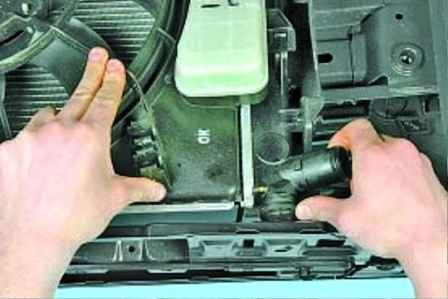 We raise the radiator and remove the lower brackets of its fastening from the holes of the radiator frame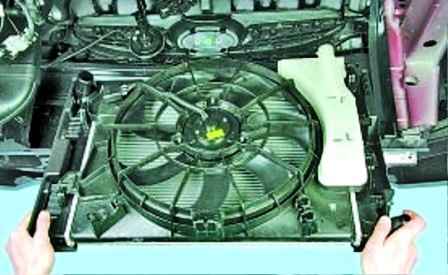 Remove the radiator assembly with the electric fan down from the engine compartment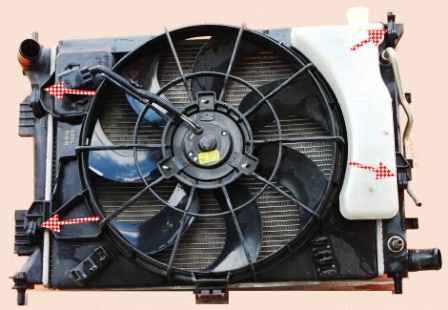 We press the four latches securing the electric fan to the radiator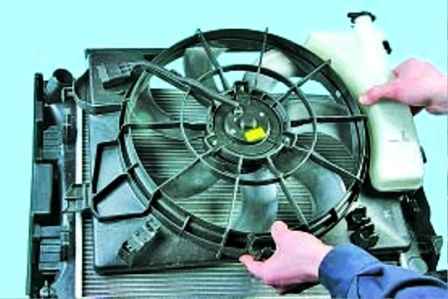 And remove the electric fan from the radiator
Rinse the outside of the radiator with a jet of water and dry it.
If cracks form on the plastic radiator tanks, replace the radiator.
Check the tightness of the radiator, for which plug its pipes, supply air to it at a pressure of 0.1 MPa and lower it into a container with water for at least 30 s.
Radiator leakage is determined by escaping air bubbles.
If the radiator does not fit into the tank as a whole, check it consistently from all sides.
Install the radiator and other parts of the engine cooling system in the reverse order of removal.
In order to further eliminate the possibility of coolant leakage, lubricate the radiator pipes with a thin layer of silicone sealant before installing the hoses.
Fill in coolant and remove air pockets from the cooling system