We remove the cylinder head for repair, to replace the gasket under the head and for a complete repair of the engine.
All operations are conditionally described on the engine, which has already been removed from the car.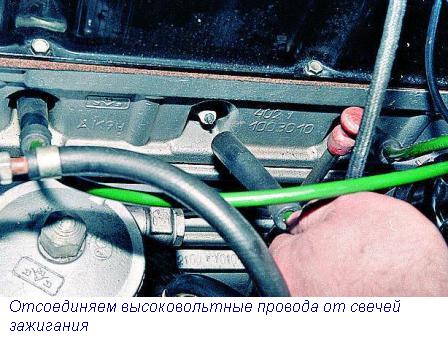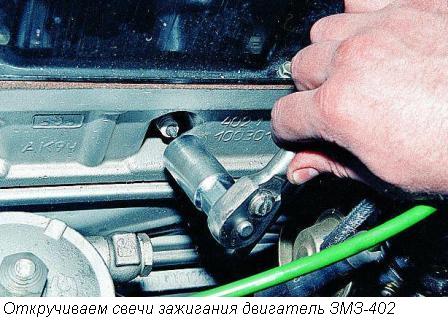 We remove the wire tips from the spark plugs.
Unscrew and remove the spark plugs
Disconnect the crankcase exhaust pipe
Disconnect the hose of the vacuum regulator of the ignition distributor sensor.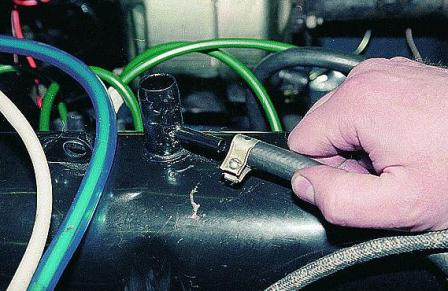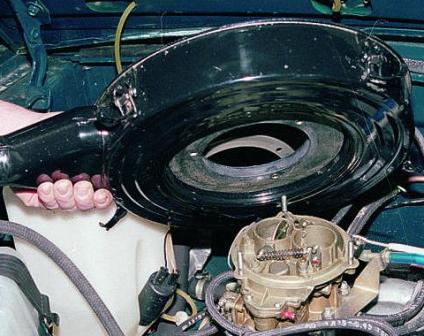 Remove the air filter housing and carburetor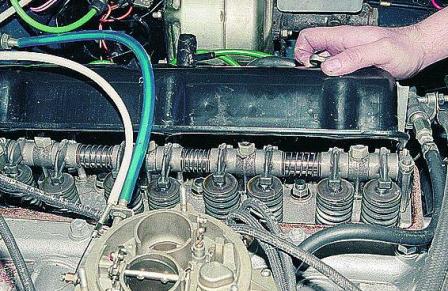 With a socket wrench or a head for 10, we unscrew the six bolts of the block head cover
Remove the cylinder head cover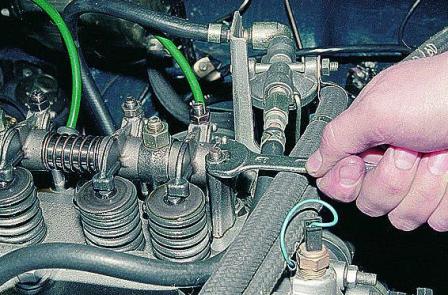 We remove the sealing gasket of the cylinder head cover
With the key on 13, unscrew the two nuts of the side racks of the rocker arm axis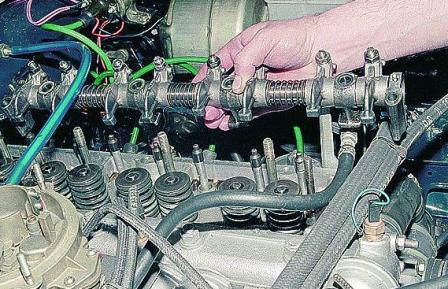 With a key or a head on 17, we unscrew four nuts of the rocker arm axis struts sequentially.
We remove the rocker arm axis from the studs (you can pry it gently with a screwdriver).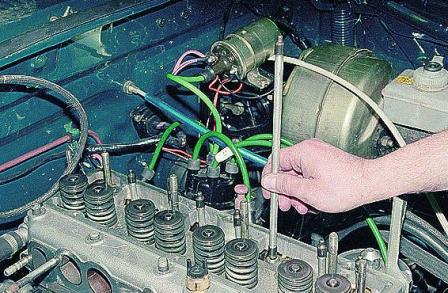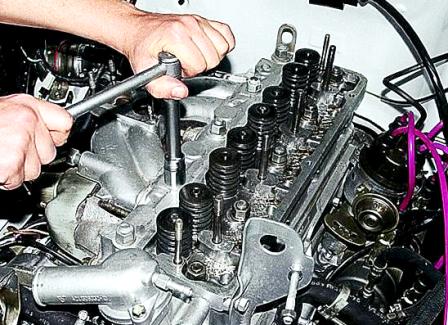 We take out eight push rods in turn. At the same time, you need to mark the rods or put them in a row and remember the position so that when assembling, install all the rods in their places.
With the head on 17, we turn off ten nuts of the head attachment sequentially.
It is advisable to unscrew the tightening sequence in the reverse order (see the sequence of tightening nuts in the figure).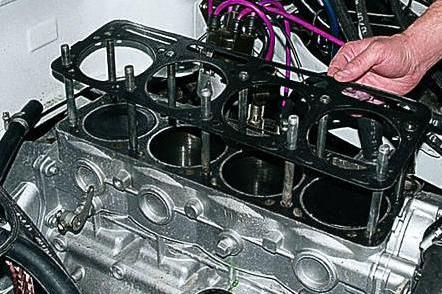 We take out the cylinder head (When removing it, it is impossible to pry the head with a screwdriver or other tool in the mating plane)
Removing the cylinder head gasket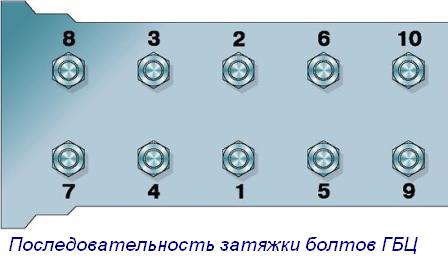 The sequence of tightening the cylinder head nuts is shown in the figure.
We install the head in reverse order, having previously smeared the cylinder head gasket with graphite grease and putting it on the block studs.
The nuts for fixing the block head are tightened in two stages:
1st stage - 40-60 Nm (4.0-6.0 kgf*m);
The 2nd stage is 83-9.0 Nm (8.3-9.0 kgf*m).