In accordance with the maintenance regulations, the replacement of the accessory drive belt on a car equipped only with power steering is carried out every 60 thousand kilometers or after 4 years (whichever comes first), regardless of its condition, on other cars - after 120 thousand km or after 6 years.
We carry out the work on a viewing ditch or overpass.
Depending on the vehicle configuration, there are two options for the drive circuits of auxiliary units (with and without air conditioning).
Consider a circuit with air conditioning.
The belt tension is adjusted by an automatic tensioner.
To replace the belt, remove the right mudguard in the engine compartment.
To loosen the belt tension, we put on the bottom of the car a spanner wrench or a 15 knob on the tension roller mounting bolt.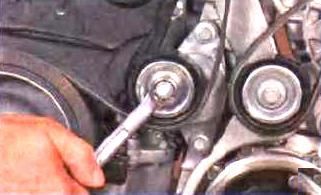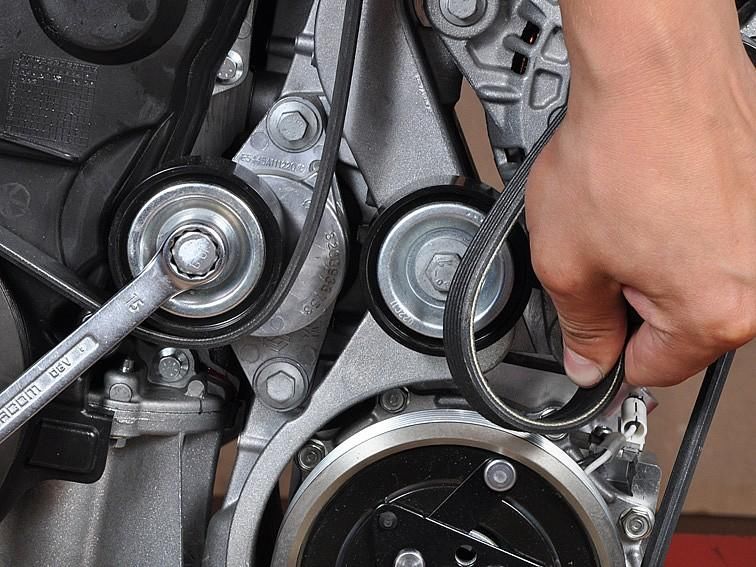 We turn the roller bracket clockwise, overcoming the resistance of the tensioner spring
Remove the belt from the support roller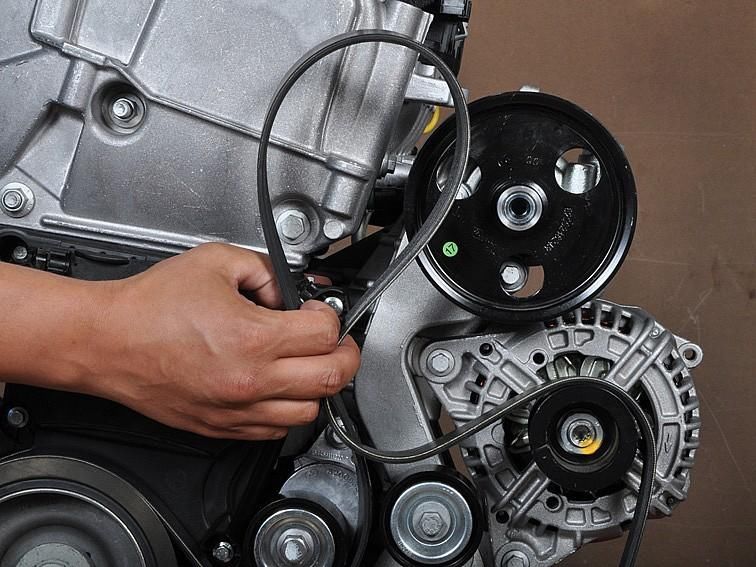 Remove the accessory drive belt from the pulleys. Marking of the drive belt for auxiliary units with air conditioning - 6 RK 1822 (six-V, 1822 mm long).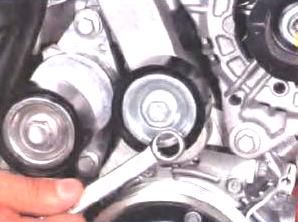 When replacing the belt, the idler and idler rollers must also be replaced.
To replace the support roller with a 13 spanner spanner, unscrew the bolt of its fastening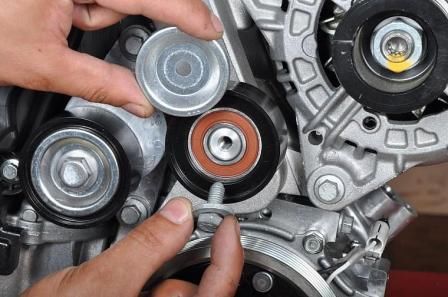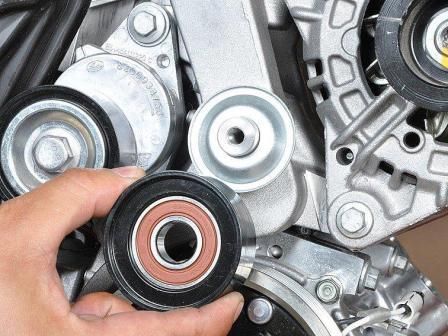 Remove the roller cover
Remove the support roller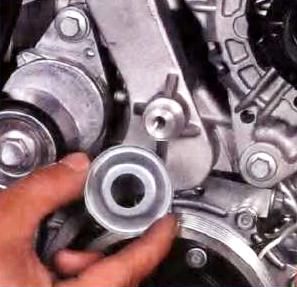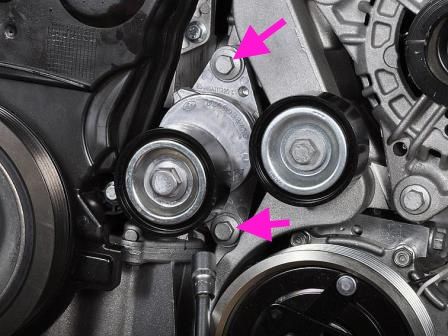 Remove the inner roller cover. We also remove the tension roller
If it is necessary to replace the tensioner with a 10 head, unscrew the two bolts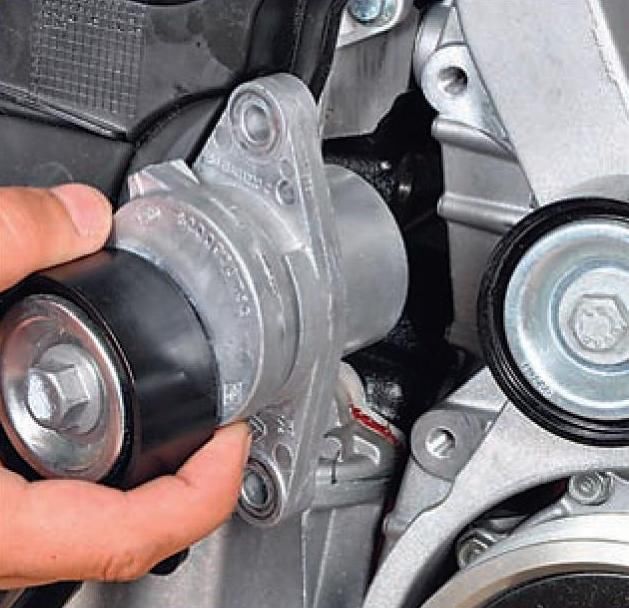 Remove the tensioner assembly with the roller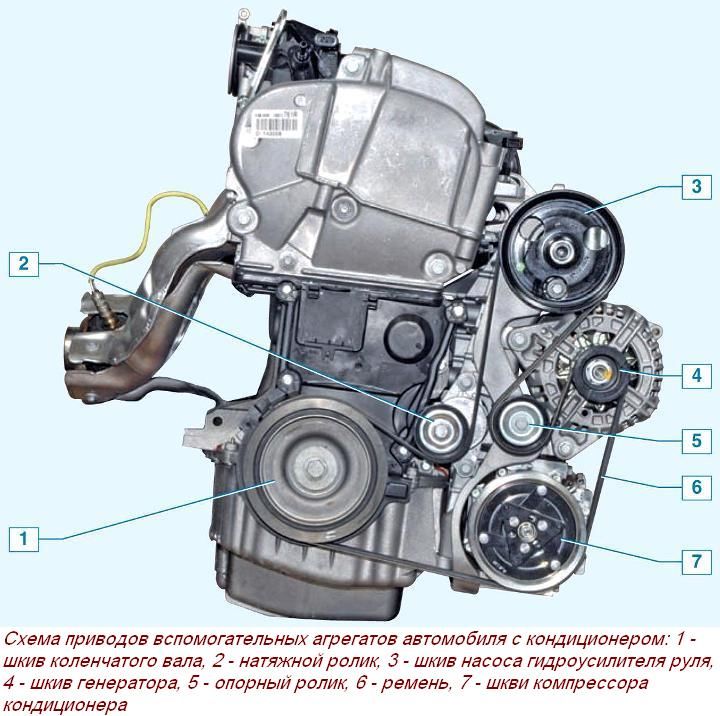 Installing the parts in reverse order. When installing the belt, we put it on the pulleys and put it under the tension and support rollers in accordance with the diagram.