The fuel intake module is installed in the vehicle's fuel tank and secured with a clamping ring through a rubber ring
The module has a fuel level sensor and a strainer.
On the cover of the module there are two fittings for connecting the supply and drain of fuel and a fitting for connecting the preheater (if installed on the vehicle).
There is also a connector for connecting a fuel gauge sensor.
Removing the fuel intake module
To work, you will need a Torx T20 key, a screwdriver, pliers.
Disconnect the negative battery terminal.
Cleaning the fuel intake cap and pipe tips.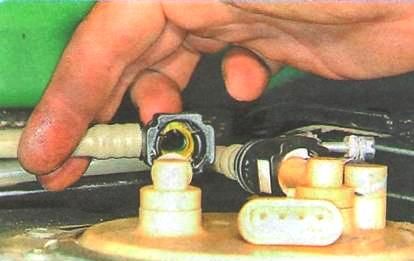 Disconnect the wiring harness from the fuel level sensor connector
We press the lock of the drain fitting tip and disconnect it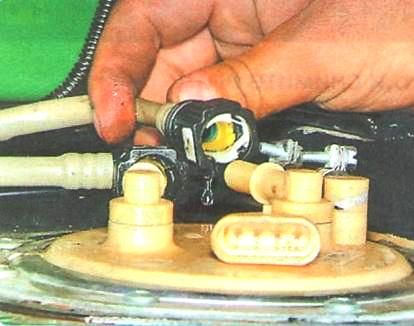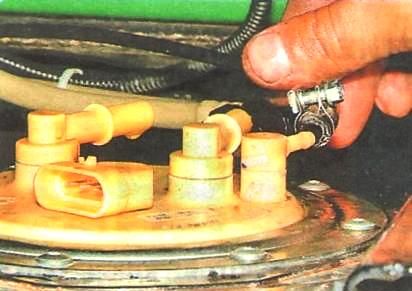 Also disconnect the fuel supply to the engine
Loosen the clamp securing the fuel supply hose to the preheater and disconnect the hose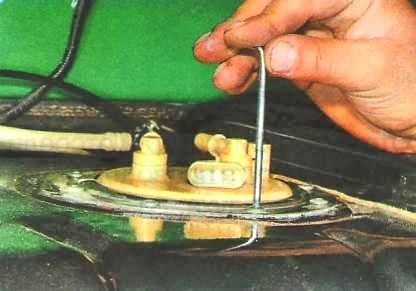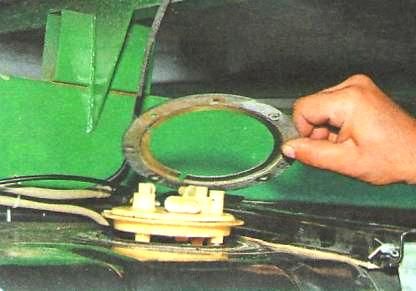 We unscrew the eight screws securing the clamping ring (to facilitate unscrewing, you need to tap the screws)
Remove the pressure ring
We take out the fuel intake carefully so as not to bend the fuel level sensor float lever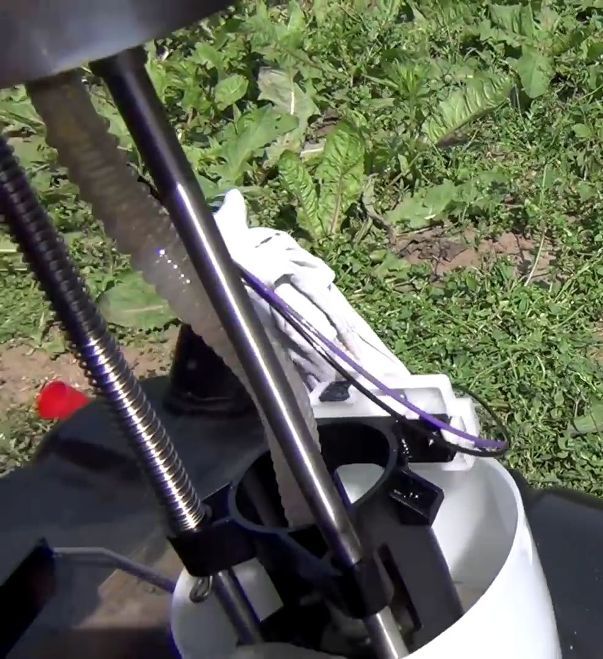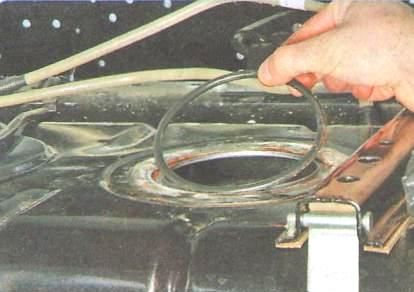 Removing the fuel pickup
Remove the rubber gasket of the fuel intake (check the condition of the gasket)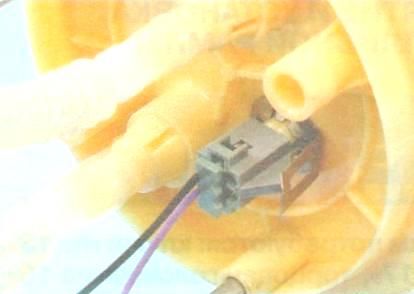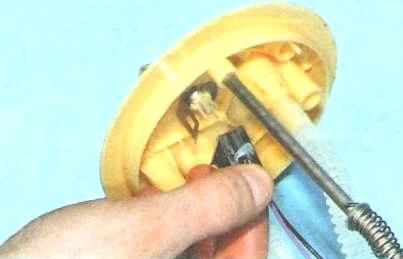 We press the spring retainer of the fuel level sensor wire block
Disconnect the block from the connector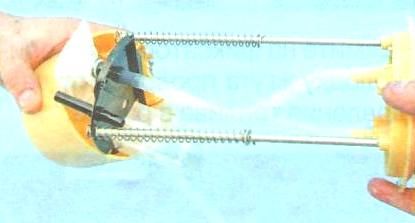 Remove the retaining pin
Remove the fuel receiver from the anti-drain glass of the fuel intake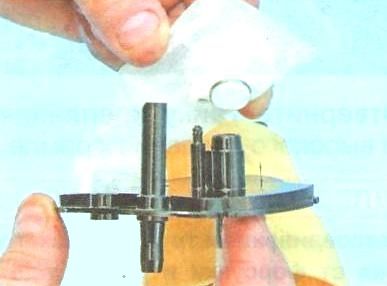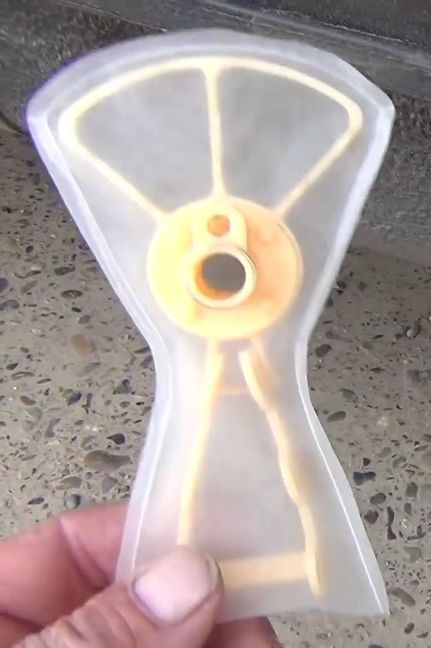 Pry off the spring ring with a screwdriver and remove the coarse fuel filter
Rinse or replace the filter
Assemble everything in reverse order.
When installing the fuel pickup in the tank, the mounting lug "B" on the flange must be aligned with the slot on the clamping ring, and the clamping ring with the previously applied mark.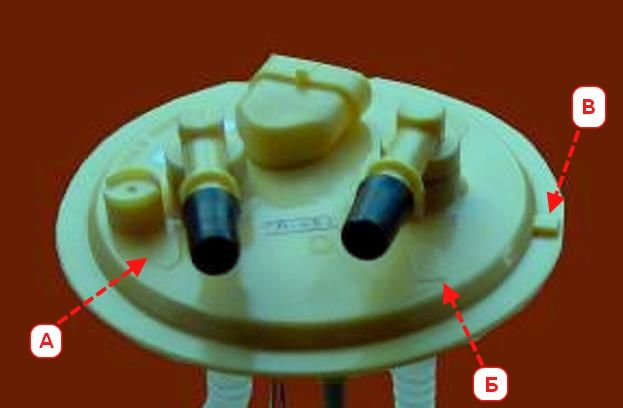 When connecting the fuel fittings, you need to follow the arrows "A" and "B", indicating the direction of fuel flow.
Pumping the fuel system (article - Maintenance of the fuel system GAZelle Next)
We start the engine and check the tightness of the connections.