The elements of the air conditioning system are removed for replacement or repair
Replacing the condenser
We install the car on a lift or an observation ditch
Disconnect the negative terminal of the battery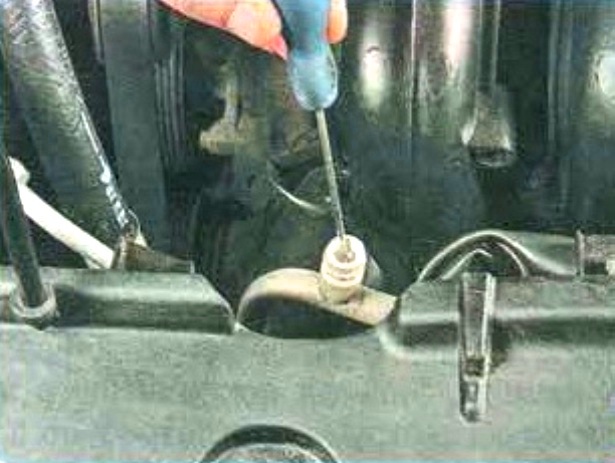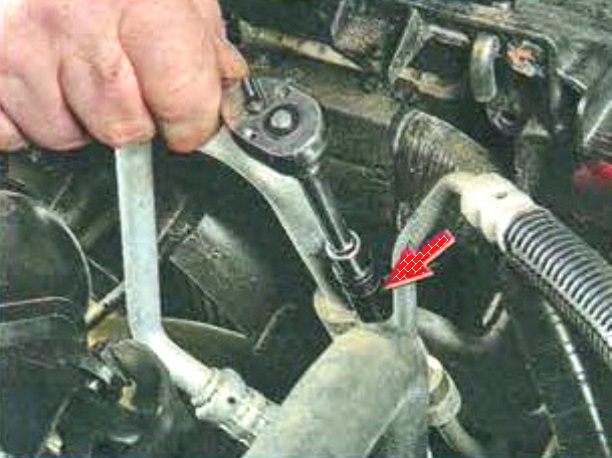 We remove the refrigerant from the air conditioning system
Unscrew the bolt securing the flange of the high-pressure supply pipeline to the condenser flange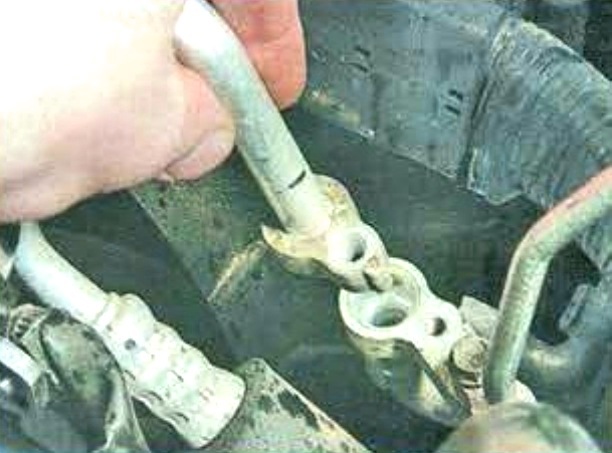 And disconnect the tube from the condenser
In the same way, we disconnect the flange of the discharge pipeline
After disconnecting the tube, we jam it with suitable plugs so that dirt does not get in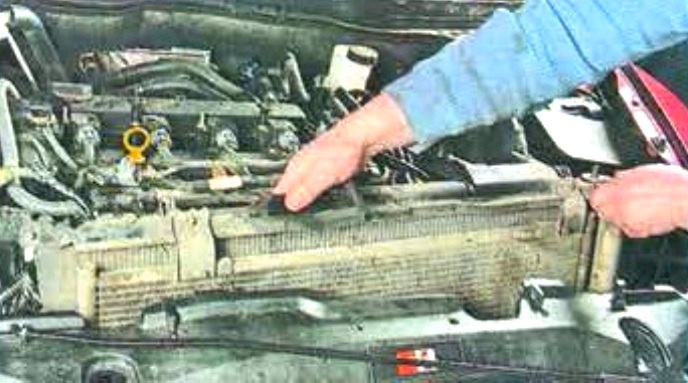 We remove the radiator of the cooling system from the engine together with the condenser, as described in the article "How to replace the Mazda 6 engine cooling radiator"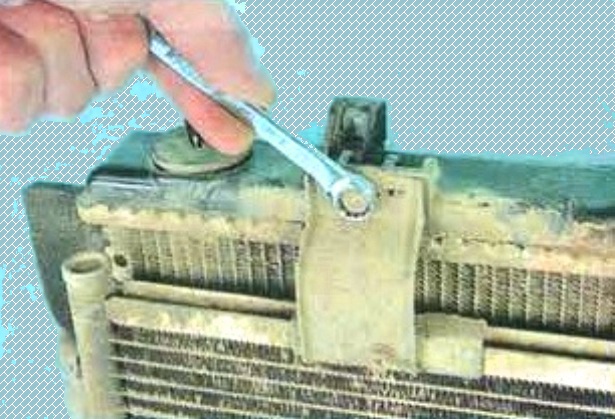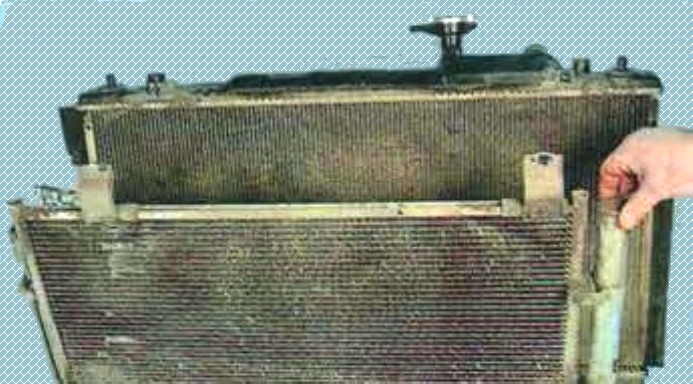 Unscrew the four bolts securing the condenser supports to the radiator tanks
And we remove the condenser with the receiver assembly
If necessary, remove the receiver from the condenser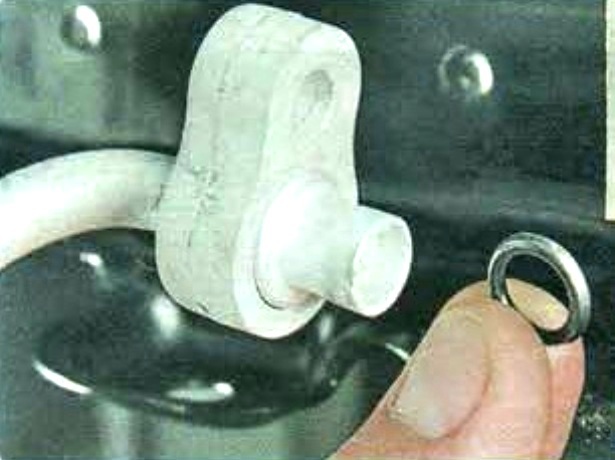 When installing the condenser, we replace and lubricate the O-rings for the air conditioner compressor with oil
We fill up the air conditioning system in a special workshop
Replacement of the dehumidifier receiver
When repairing the air conditioning system, if the system was in a depressurized state (some nodes, pipelines were removed), the receiver dryer must be replaced.
Without replacing the dehumidifier receiver, after refueling the system, the refrigerant will not be drained and acids may form inside the system, which will destroy the parts of the air conditioner from the inside. The receiver dryer is not repaired and is replaced in the assembly.
We bleed the refrigerant from the air conditioning system
We remove the radiator of the engine cooling system with a condenser assembly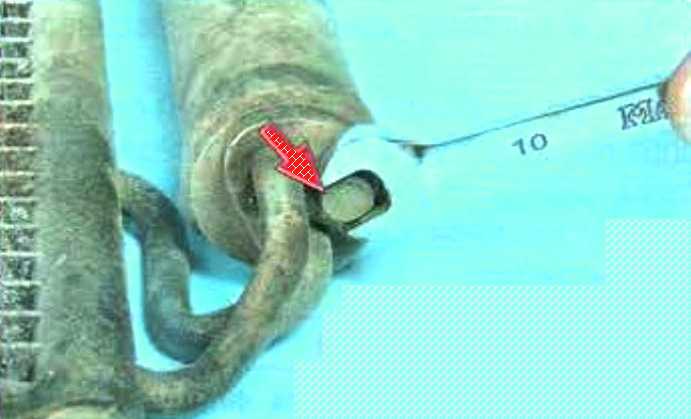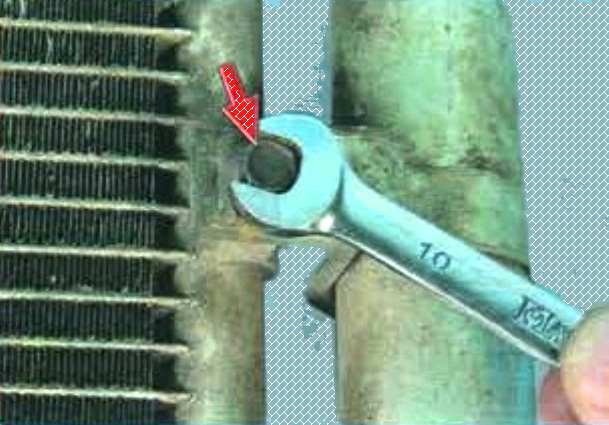 Unscrew the receiver mounting bolt to the pipeline flange
Unscrew the bolt of the fastening clamp and remove the receiver
If aluminum or plastic particles are found in the intake port of the receiver, it means that the pumping part of the compressor has collapsed. Replacing only the receiver in this case will not give a positive result. You will need to replace the compressor with flushing the system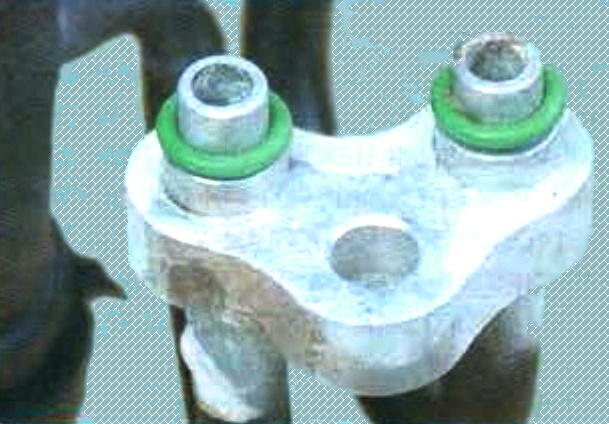 We install new sealing rings on the flanges of the receiver tubes and lubricate them with oil for the compressor
Install the receiver and the condenser in reverse order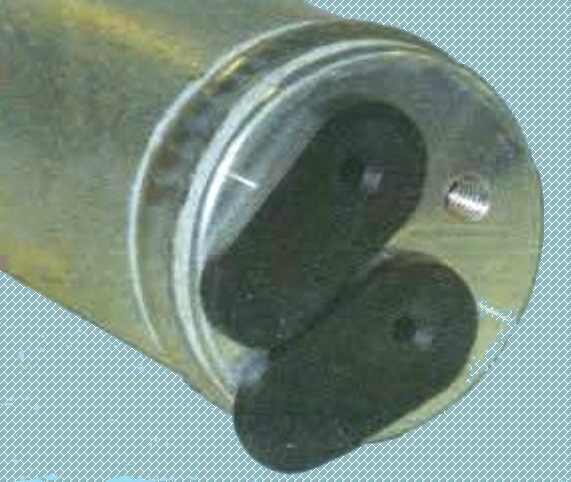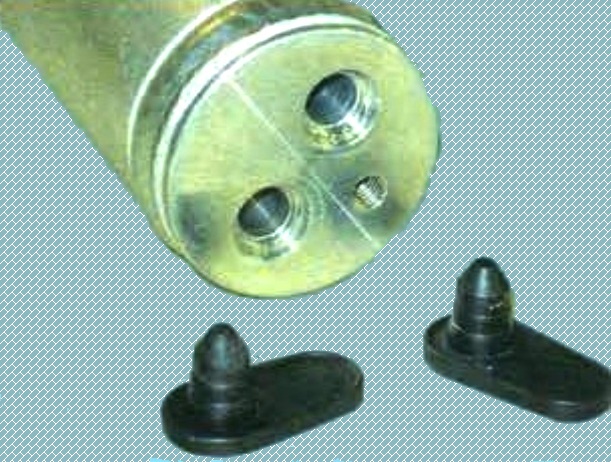 When buying a new receiver-dryer, you need to make sure that the housing openings are tightly closed with technological plugs

The receiver-dryer, stored without plugs, is not suitable for use, even if it is brand new

Technological plugs need to be opened only immediately before installation
We fill up the air conditioning system in a special workshop
Replacing the pressure sensor
We bleed the refrigerant from the air conditioning system
Disconnect the negative terminal of the battery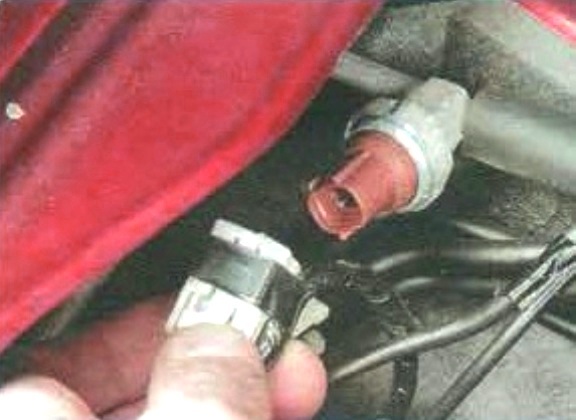 We press the latch and disconnect the cable block from the sensor
Unscrew the sensor from the threaded fitting on the pipeline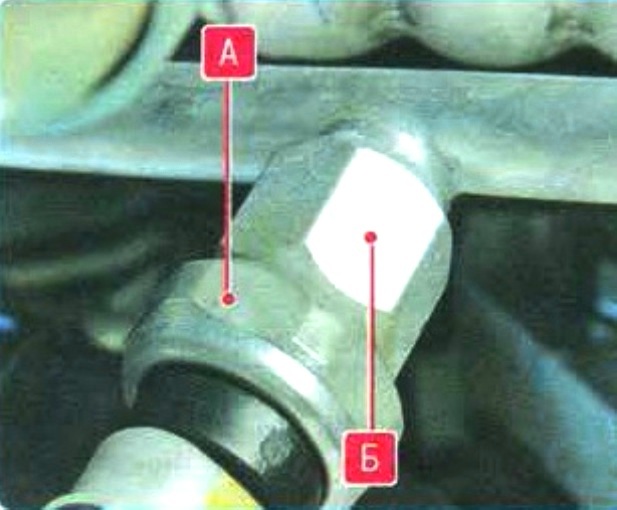 When unscrewing and screwing in the sensor (A), two keys must be used to prevent the threaded pipe (B) from turning the pipeline or deformation of the sensor housing
Install the new sensor in reverse order. Tighten the sensor with a torque of 7 Nm
Before screwing in the sensor, you need to replace the O-ring and lubricate with oil for the air conditioner compressor
We fill up the air conditioning system in a special workshop