The drive cable for the mechanical drive of the throttle valve is replaced in case of a break or if the cable in the sheath is difficult to move
Preparing the car for the task.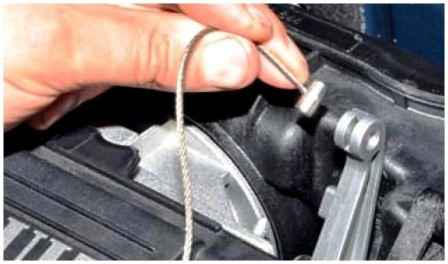 Open the hood and tighten the throttle lever, disconnect the cable tip from it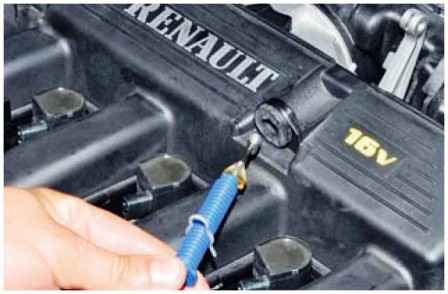 Remove the tip of the cable sheath from the plastic bracket on the receiver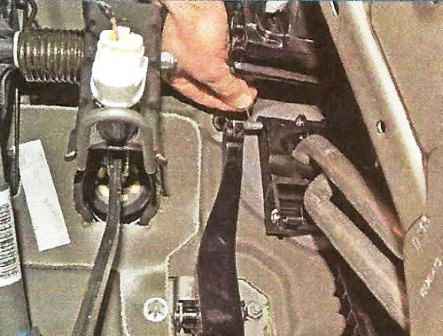 In the passenger compartment under the instrument panel, we remove the tip of the cable from the hole in the gas pedal by passing the cable through the slot in the pedal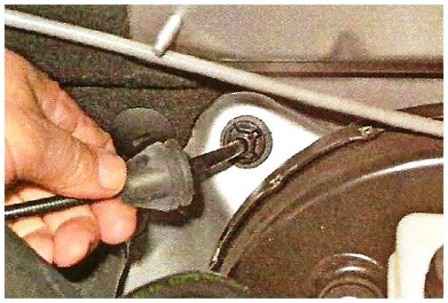 In the engine compartment, we shift the rubber cap that covers the sleeve of the gas cable shell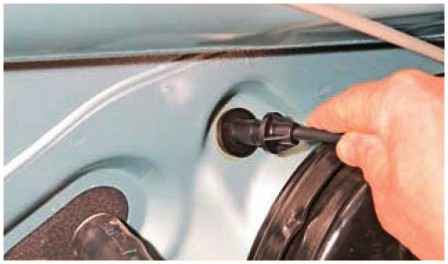 We pry off the sleeve of the cable sheath with a flat screwdriver and remove the sleeve from the seal in the bulkhead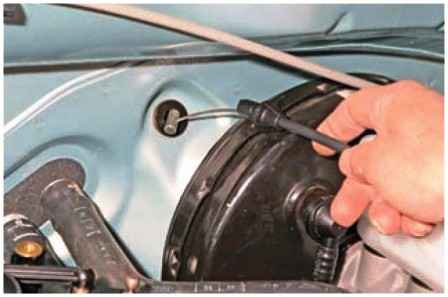 Remove the seal and the tip of the cable from the hole in the bulkhead
We remove the cable from the holder on the battery platform and remove the cable.
Install the new throttle cable in reverse order.
After installation, we adjust the drive.
When the gas pedal is fully released, the throttle should be fully closed, and when pressed, it should be fully open.
The damper lever must not have any additional travel.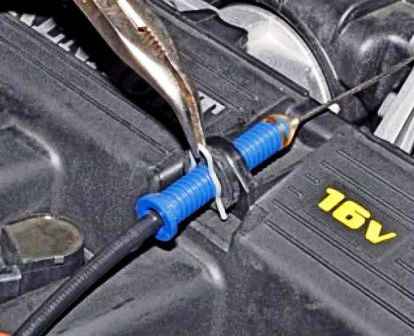 To adjust the drive with pliers, remove the retainer of the upper tip of the cable sheath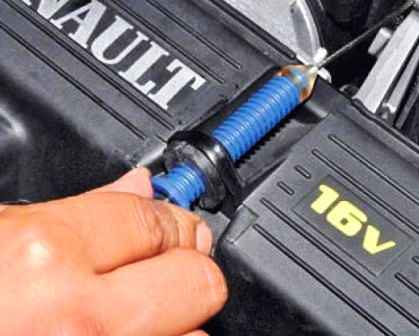 Moving the tip in the plastic bracket of the intake manifold to the desired position, install the retainer in the annular groove on the tip.
We press the accelerator pedal several times, make sure that the throttle valve opens and closes completely without jamming.