In the article, we will consider how to replace the filter elements and remove the car air filter housing
Changing the cabin air filter
The cabin filter is installed in front of the outside air intake duct and provides filtering and cleaning of the air from dust before it enters the cabin
The filter element is installed in the housing of the heating, air conditioning and ventilation unit, located in the passenger compartment behind the instrument panel
The cabin filter is replaced every time the vehicle is serviced.
Depending on the operating conditions, the filter element can be changed more often
We prepare the car and open the right front door.
For convenience, we move the right passenger seat as far back as possible
Raise or remove the rug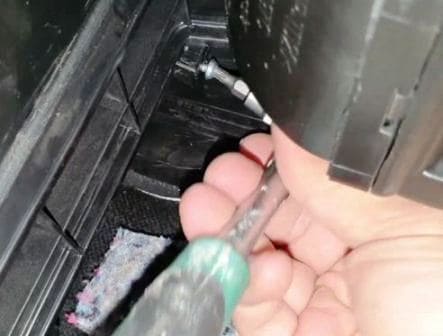 Using a Torx T20 wrench, unscrew the cover fastening screw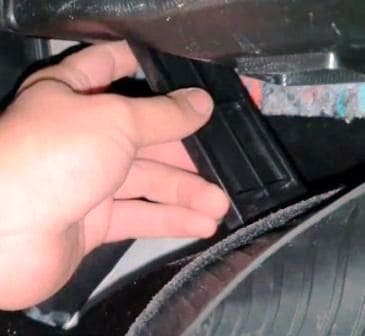 Remove the cover to access the cabin filter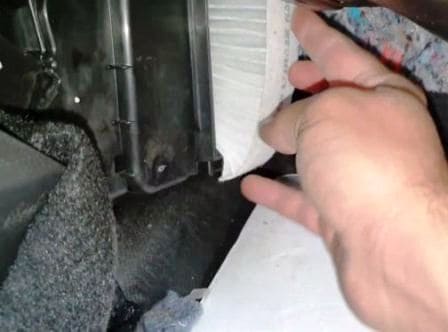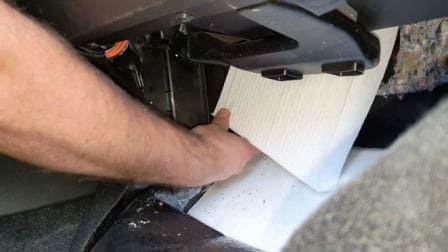 Removing the old filter element
Insert a new filter element, close the cover and tighten the cover fastening screw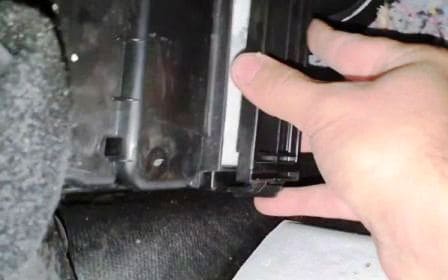 Replacing the engine air filter element
The filter element is replaced after 15 thousand kilometers of the car. But it depends on the operating conditions of the car.
If the car is operated in difficult dusty conditions, then you need to replace the filter more often
Opening the hood of the car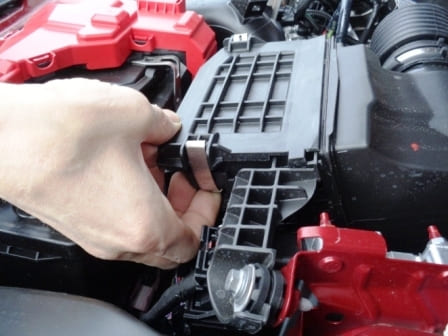 The filter cover is held in place by two spring clips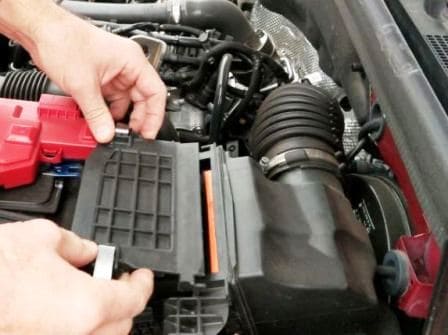 Unfasten the cover latches on both sides and remove the filter cover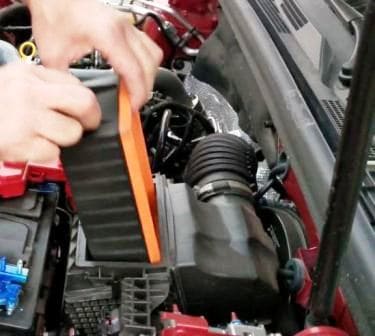 We take out the pencil case with the filter element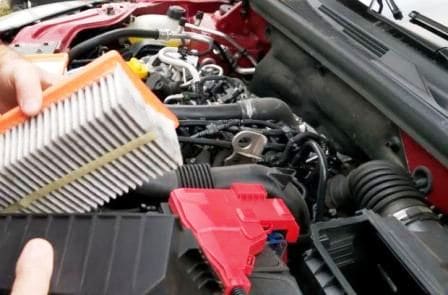 We remove the old filter element and install a new filter in the cassette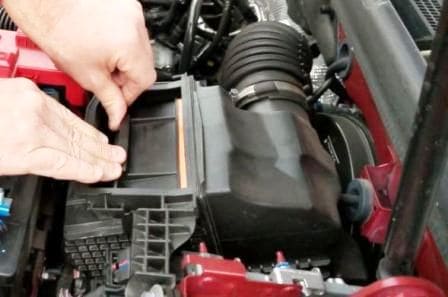 Install the case with the new filter element into the filter housing and close the lid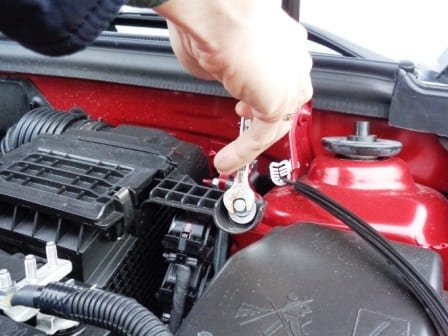 To remove the filter housing, use a 10 key to unscrew the housing mount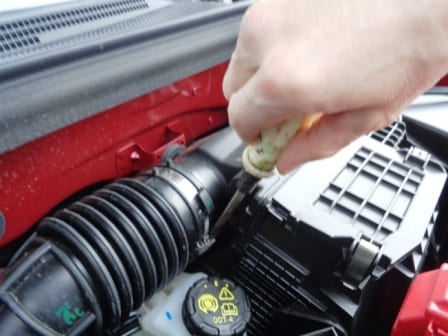 Using a screwdriver, unscrew the clamps securing the air supply hose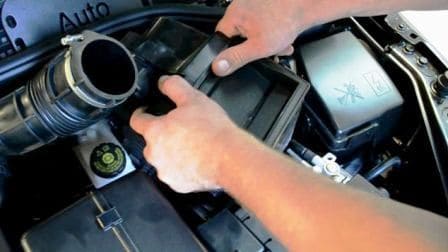 Disconnect the hose from the air filter housing and remove the air filter