Remove the anti-roll bar for inspection and replacement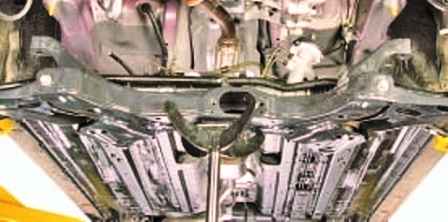 Remove the front suspension crossbar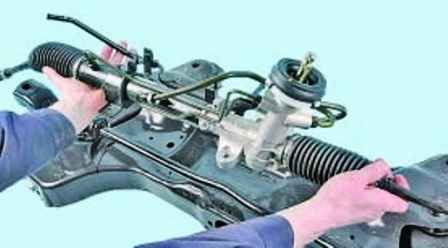 Remove the steering gear from the front suspension crossbar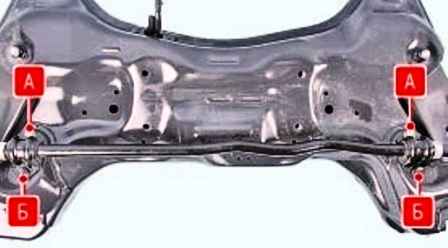 We unscrew the bolts "A" and unscrew the nuts "B" securing the stabilizer bar to the cross member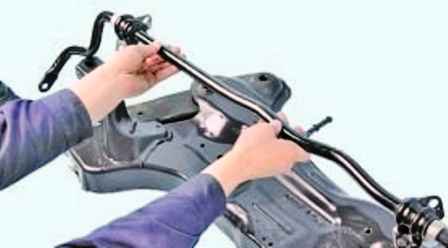 Remove the stabilizer bar from the crossbar
Install the bar in reverse order.
After installing the bar, we check the angles of the front wheels
It is not necessary to remove the crossbar to replace the boom rubber pads.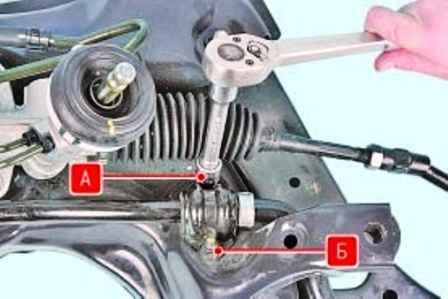 We unscrew the bolt "A" and unscrew the nut "B" of the stabilizer bar bracket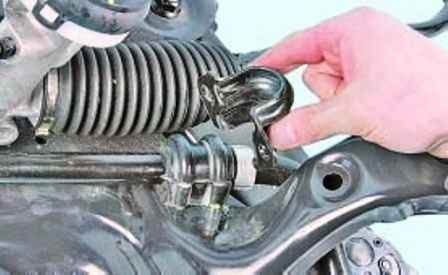 Remove the bracket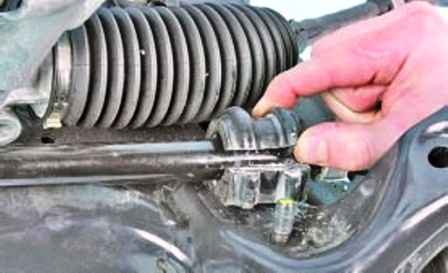 Unclench the stabilizer bar cushion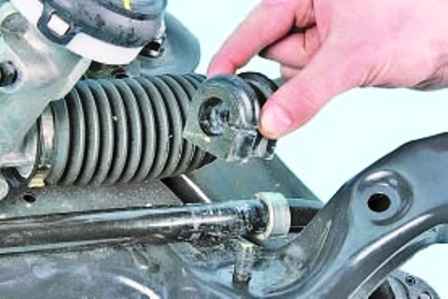 Remove the pillow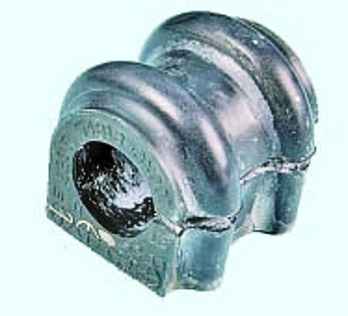 Install the stabilizer bar cushion in reverse order
In the same way, we replace the second rod cushion.