We disassemble the gear selection mechanism when parts of the mechanism are worn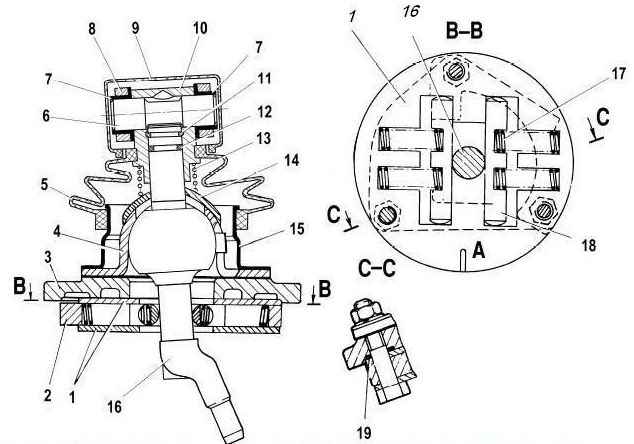 Details of gear selection mechanism
To remove the mechanism, set the gear selector to the neutral position.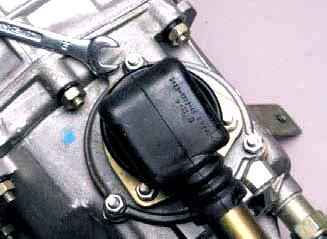 Using a 10 key, we unscrew the three nuts securing the mechanism body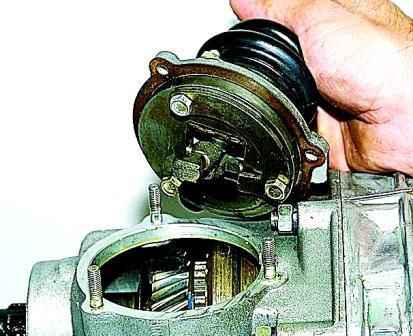 Remove the mechanism from the gearbox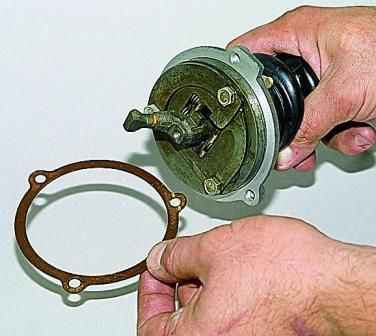 The connection between the mechanism and the box is sealed with a gasket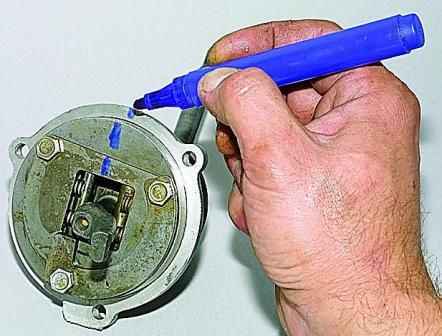 We mark with a felt-tip pen the relative position of the guide plate, washers and mechanism body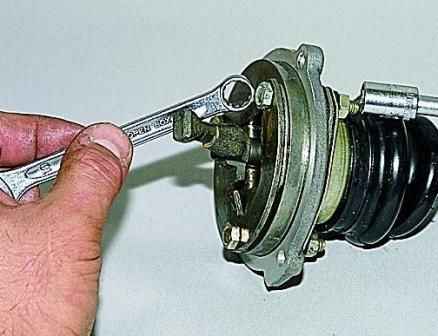 Using a 10 key, unscrew the nut of the bolt securing the guide plate and washers to the body, holding it with another key from turning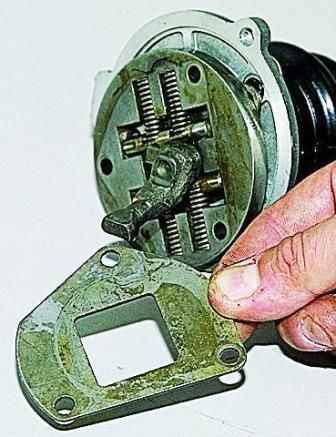 Remove the bottom washer of the guide plate
We take out one guide plate with two springs and remove the guide plate from the lower end of the lever.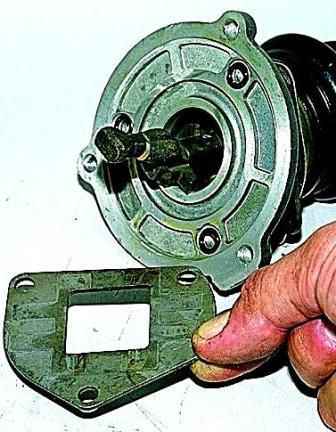 Remove the top washer of the guide plate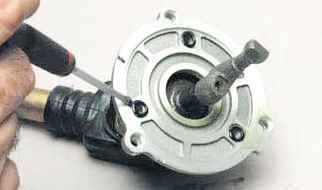 Using a thin screwdriver, we remove the rubber rings sealing the bolts from the grooves in the body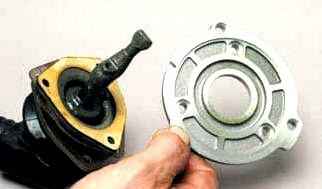 Remove the gear selector housing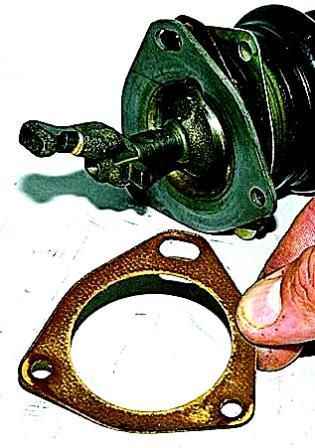 Remove the bottom gasket of the ball joint housing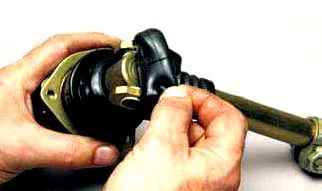 We move the cover from the fork of the gearbox control drive rod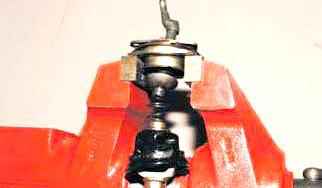 We support the flange of the ball joint on the vise jaws.
With a sharp downward movement, we pull off the drive rod and the rod hinge housing from the gear selector lever shank, overcoming the resistance of the retaining ring.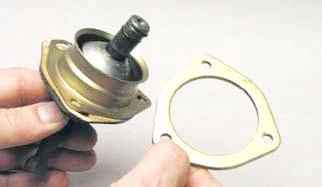 Remove the pressure plate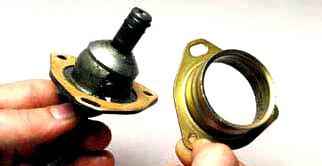 Remove the flange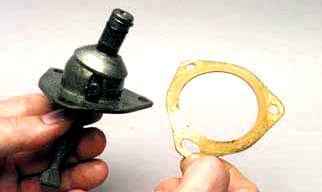 Remove the upper body gasket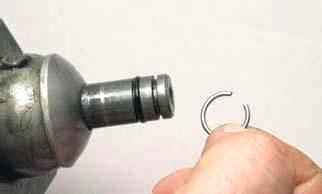 Pry off with a screwdriver and remove the retaining ring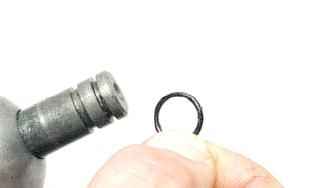 Remove the sealing ring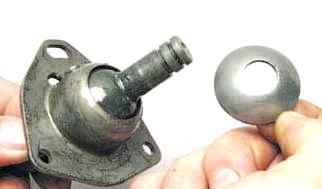 Remove the support spherical washer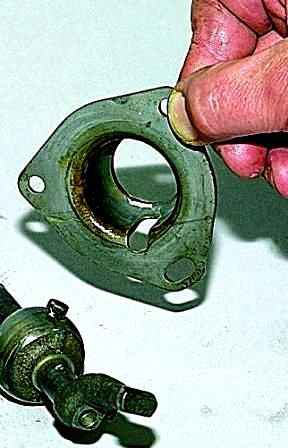 Disconnect the lever and ball joint body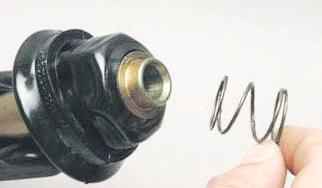 Remove the spring from the hinge housing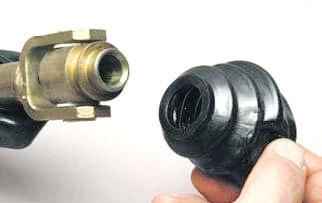 Remove the rubber cover of the case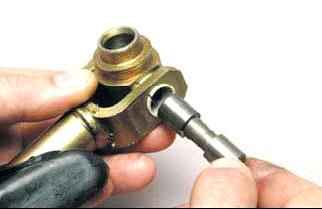 We take out the hinge axis from the holes in the drive rod yoke
We look at the disassembly of the gearbox in the article - "Repair of the gearbox"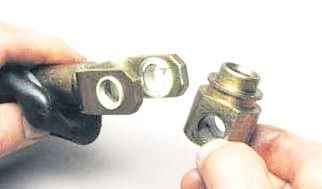 Remove the case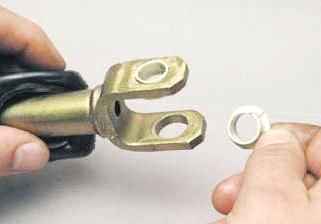 Plastic bushings are installed in the holes of the thrust fork.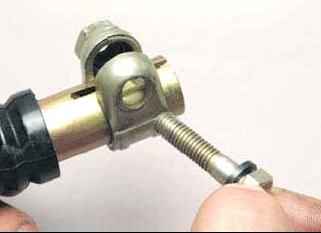 To replace the drive rod clamp, unscrew the coupling bolt and move the clamp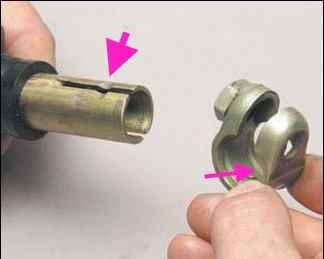 If we install a clamp, then it must be oriented on the rod so that the clamp pin enters the slot of the rod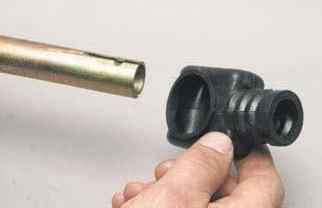 Remove the cover from the rod.
Assembling the switching mechanism in reverse order