We prepare the car and disconnect the negative battery terminal
Replacing the ground switch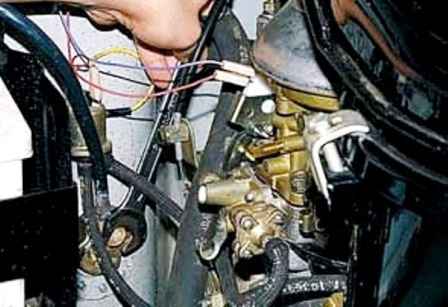 We unscrew the 17 brass nut that secures the wire ends to the switch with a wrench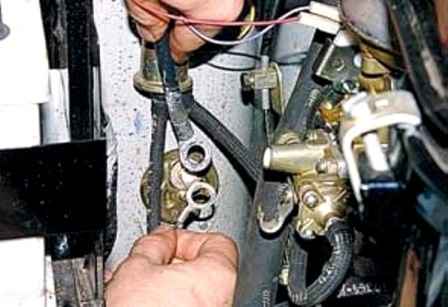 Remove the flat, spring washers and wire ends from the switch terminals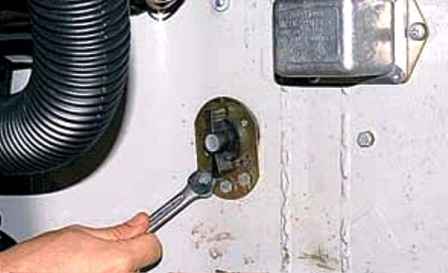 We unscrew the three bolts of the switch on the right under the instrument panel with a 10 key and remove the switch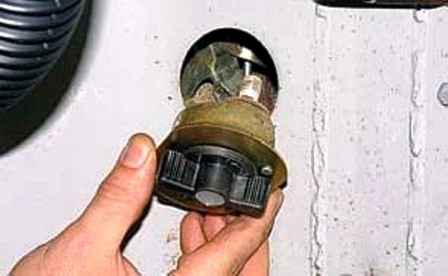 Before installing the switch, we clean the bolts of its fastening and threaded holes from dirt and traces of corrosion
Install the switch in reverse order
Replacing fuses
When a fuse blows, it is necessary to find out the cause of the trip and eliminate the malfunction.
Thermal (bimetallic) fuse - reusable.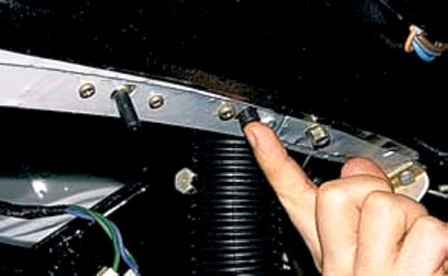 To turn on the blown fuse, press its button under the instrument panel on the driver's side
To remove the fuse, disconnect the negative battery terminal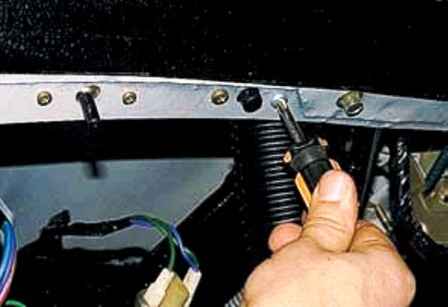 Use a Phillips screwdriver to unscrew the two screws and remove the two square nuts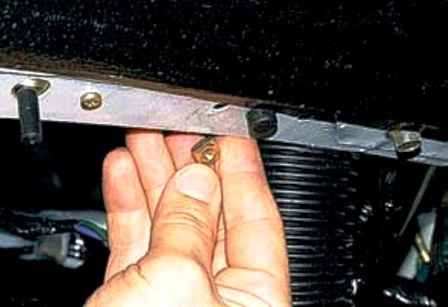 Remember the order of connecting the wires to the fuse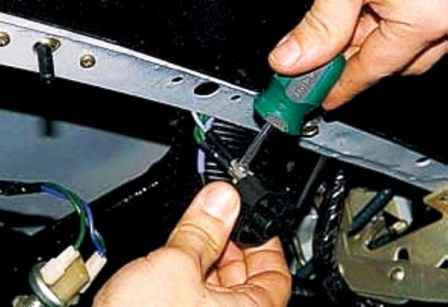 We unscrew the screws that secure the wire ends to the fuse terminals with a screwdriver and remove the fuse
Install the fuse in reverse order, holding the square nuts to prevent them from falling
To replace the fuses, disconnect the negative battery terminal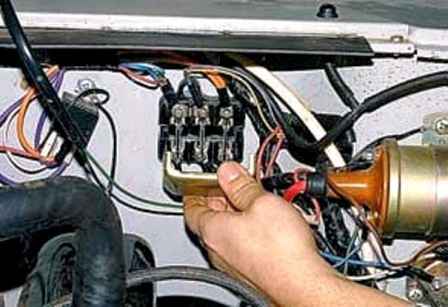 Remove the cover of the fuse box installed under the hood on the partition of the engine compartment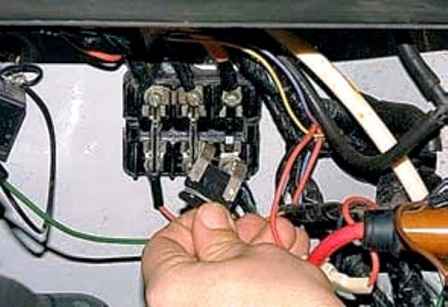 Pull out the fuse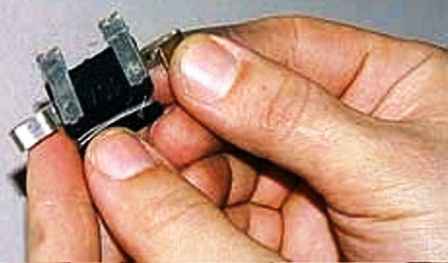 Turn the spring contacts to the side
Remove the remnants of a blown fusible element from the fuse racks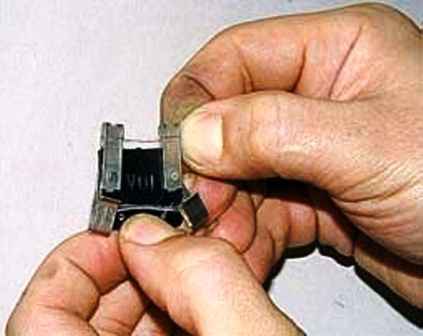 We fix the segment of the fusible element by winding its ends on the racks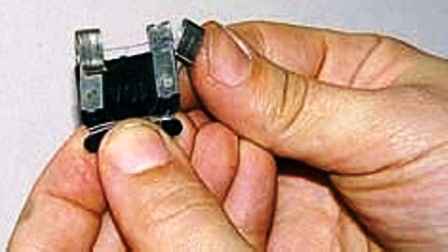 Returning contacts to their place
It is forbidden to use a conductor of increased cross section as a fusible element or to increase the number of branches of the fusible element between the racks.
Fusible element stock wrapped around fuse insulator
Reinstall the fuse and close the block cover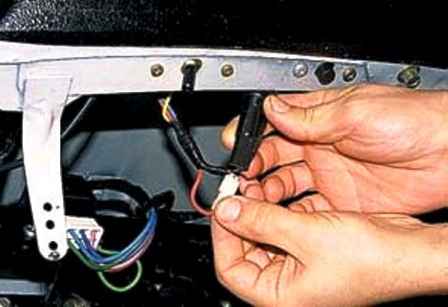 To replace the heater fuse, remove its housing from under the instrument panel and disconnect one of the wires from the fuse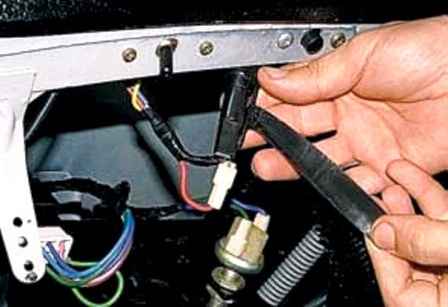 Remove the tape securing the fuse box to the wiring harness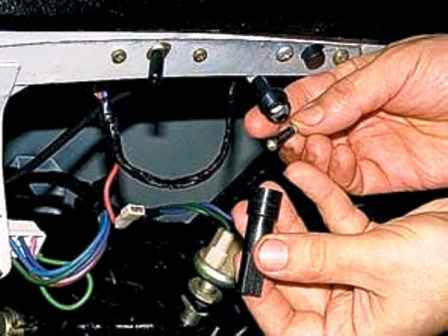 Having unscrewed the housing cover, we replace the faulty fuse
We assemble the fuse case and install it in place