We remove the exhaust manifold when repairing the cylinder head or when replacing the manifold gasket.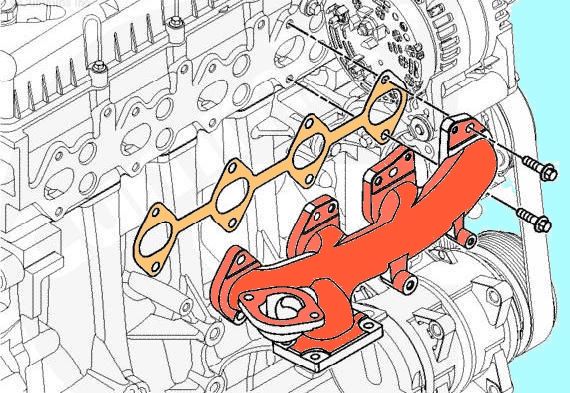 Disconnect the negative terminal of the battery.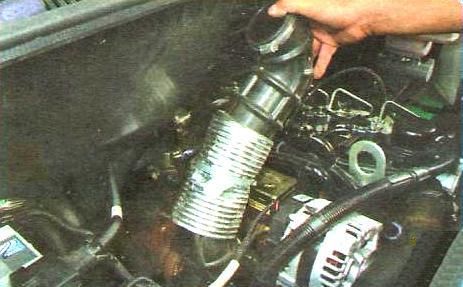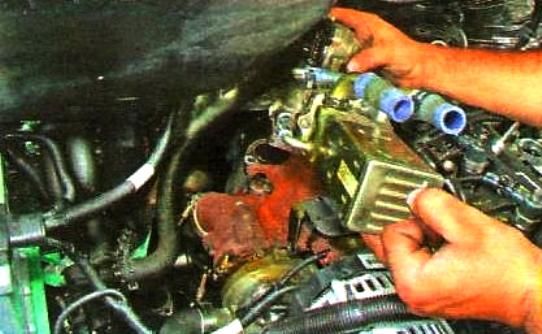 We remove the air filter and the air supply sleeve (article - Replacing the GAZelle Next air filter)
Remove the exhaust gas recirculation valve assembly with the heat exchanger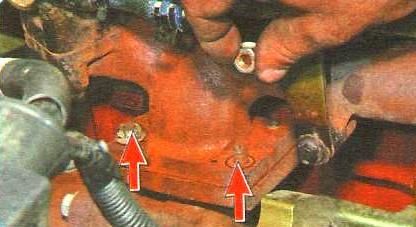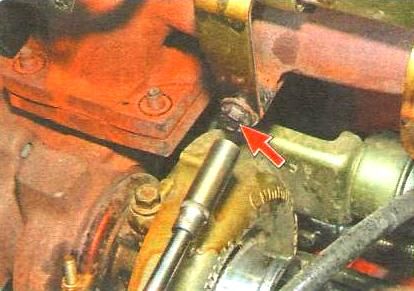 We unscrew three nuts and one bolt securing the turbocharger to the manifold
We unscrew the mounting bolt and disconnect the mounting bracket for the gas recirculation heat exchanger from the manifold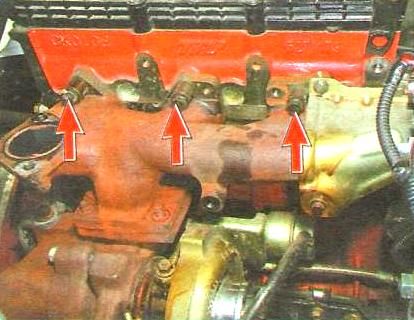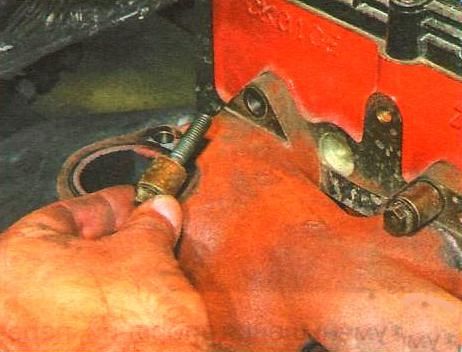 We unscrew the eight bolts securing the exhaust manifold to the cylinder head
We take out the bolts with bushings from the holes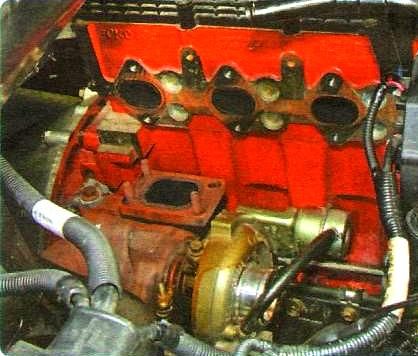 Pull up the exhaust manifold
Sliding the exhaust manifold from the studs to the turbocharger flange, remove it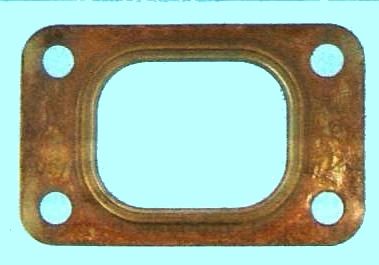 We remove the gasket between the cylinder head and the exhaust manifold
Remove the gasket installed between the manifold and the turbocharger
We clean the contact surfaces of the cylinder head and exhaust manifold.
Using sandpaper No. 240, we remove carbon deposits from the contact surface of the cylinder head.
We check the parts for cracks and other damage (if the exhaust manifold is damaged, you need to check the charge air cooler).
A faulty charge air cooler can cause damage to the exhaust manifold.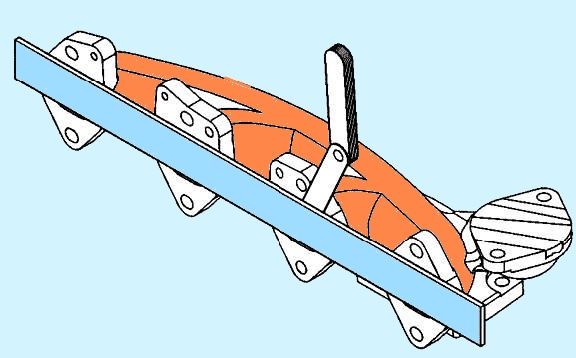 Using a ruler and feeler gauge, we check the deviation from the flatness of the bearing surfaces of the exhaust manifold.
Putting a ruler on all holes, we measure the deviation from flatness with a probe.
The flatness of the exhaust manifold is greater than 0.13 mm, the manifold must be replaced or machined.
Apply graphite lubricant to the threads of the bolts. Install the gasket and bolts securing the turbocharger to the exhaust manifold.
We install the exhaust manifold on the cylinder head and lightly fasten it with bolts.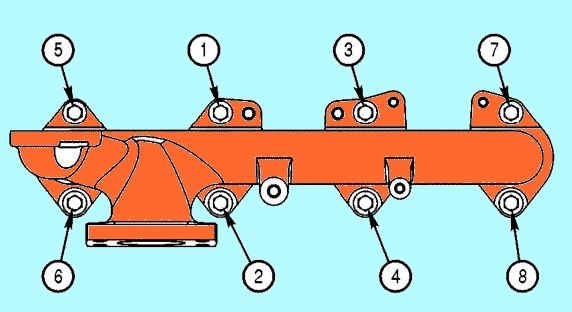 Tighten the exhaust manifold mounting bolts in the sequence shown in the figure. Tightening torque 42 Nm.
We collect all the details in reverse order.
Fill the engine coolant.