A car's air filter consists of a housing and a filter element
The air filter is installed on the right side of the engine compartment.
We remove the filter housing during repairs or to approach other elements of the vehicle's power plant.
We replace the air filter element after 20,000 km of the car.
But it is desirable to reduce this period depending on the operating conditions of the car (dustiness of the area).
Between element changes, if possible, blow out the air filter with compressed air.
The filter element can be replaced without removing the filter housing.
If the air filter is clogged, black smoke will come out of the exhaust pipe, the fuel will not completely burn out in the combustion chambers of the engine.
As a result, engine power will be reduced, fuel consumption will increase.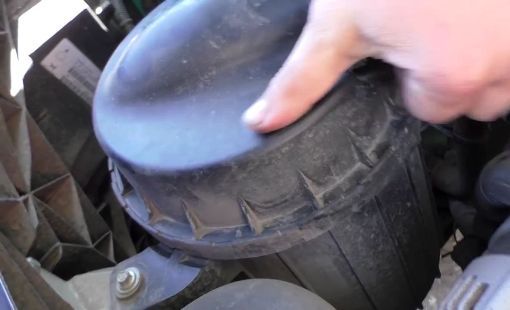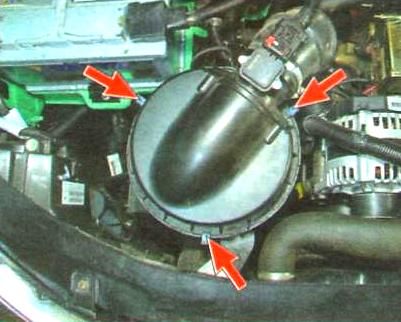 We press the three spring clips securing the housing cover
Location of the spring retainers for securing the air filter housing cover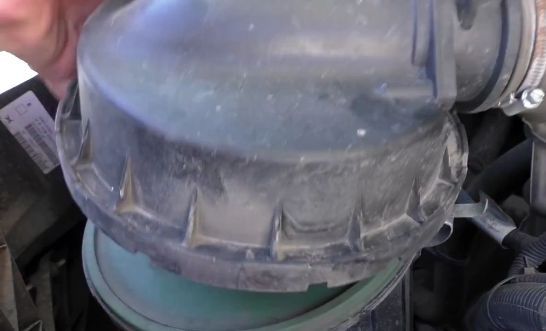 Lift up the cover of the air filter housing
Remove the filter element from the housing
Blow out the inside of the case with compressed air or remove dust with a vacuum cleaner.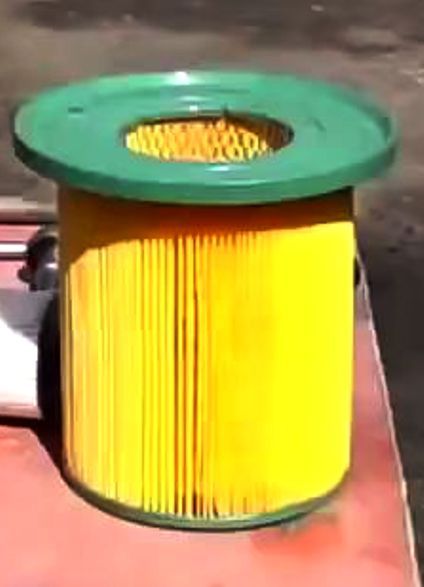 We install a new filter element in the housing.
We install the case cover and snap the latches.
Removing the air filter housing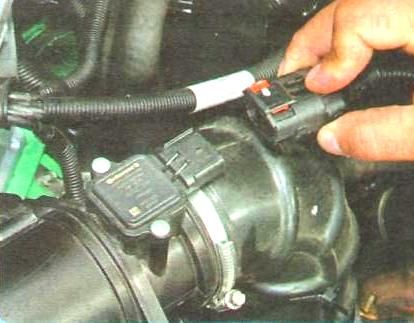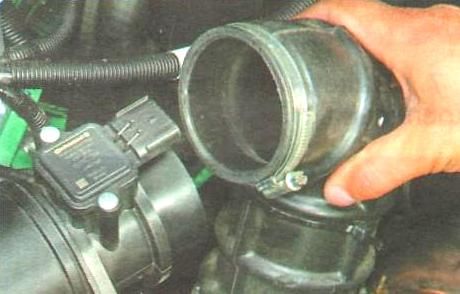 Disconnect the wiring harness from the air flow sensor
Loosen the air hose clamp. Disconnect the hose from the cap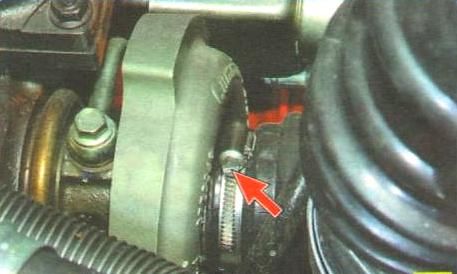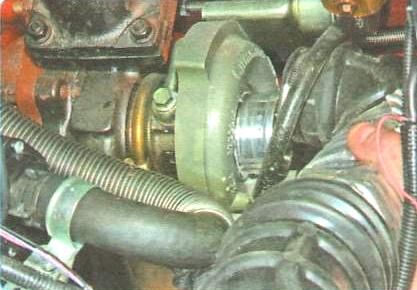 Loosen the clamp securing the air supply hose to the turbocharger cover
Disconnect the hose from the nozzle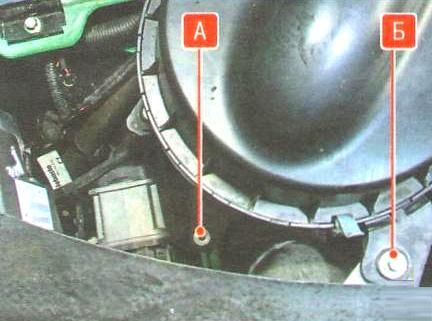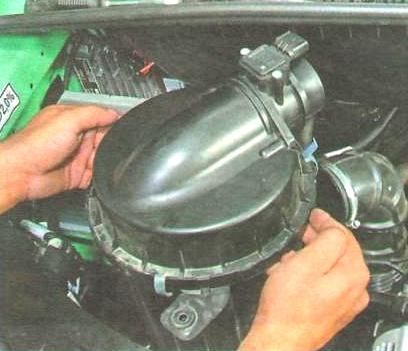 Unscrew the nut "A" of the lower mount and unscrew the bolt "B" of the upper mount of the filter housing
We remove the air intake tip from the holder in the radiator frame, lift the air filter up and remove it
Install the air filter in reverse order