The head cover of the engine block is reinforced with a gum gasket.
Bolts for fastening the fire nozzles are also reinforced with humic rings
As if tightening the bolts, it was not possible to put oil leaks in the distance, it is necessary to replace the gasket or the ring.
To replace the gasket, you will need tools: pliers, a head for 10, a plastic mounting blade, a twist with a flat blade.
We are preparing a car for the victorious work. Remove the negative terminal of the battery.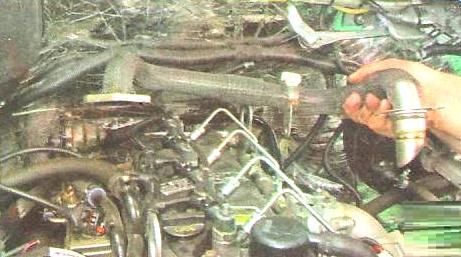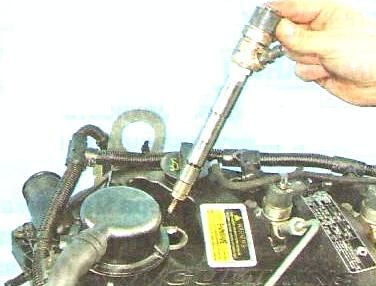 Remove the exhaust gas recirculation bypass pipe
We remove the nozzles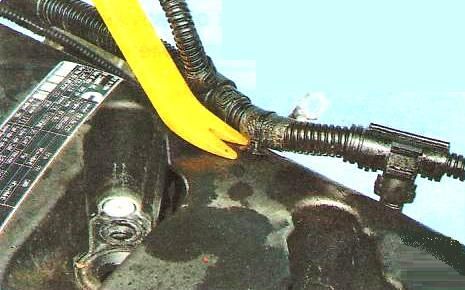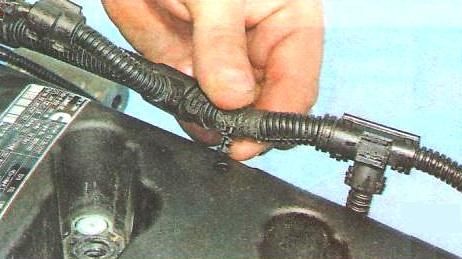 We pry the holder of the wire harness with a plastic mounting spatula
Detach one holder from the cover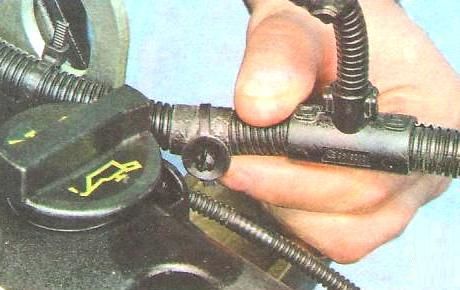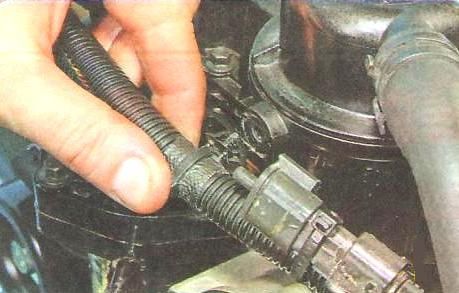 Then detach the second holder
Then disconnect the third holder of the injector wiring harness
Set the wiring harness aside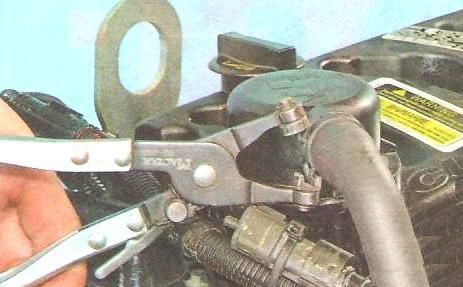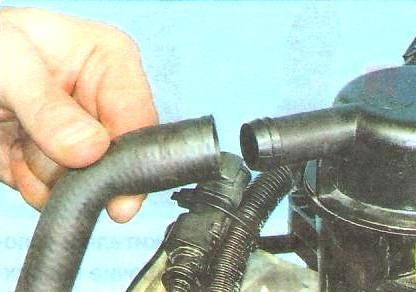 We loosen the hose clamp of the crankcase ventilation system hose, squeezing its bent ears, move the clamp along the hose
Remove the hose from the breather fitting of the ventilation system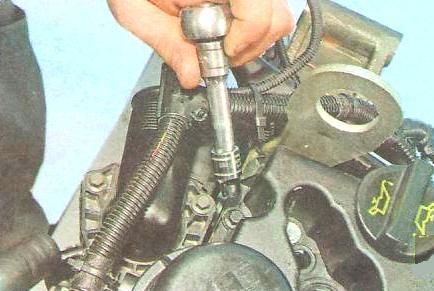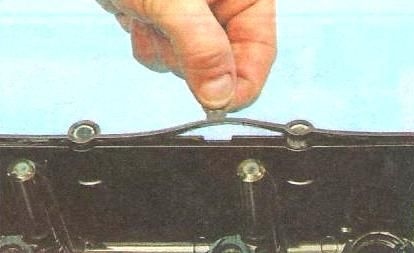 We unscrew the ten bolts securing the cover to the cylinder head
We remove the cover and remove the sealing gasket from the grooves of the cover.
The head bolts are held in place by rubber bushings. They should not be taken out unnecessarily.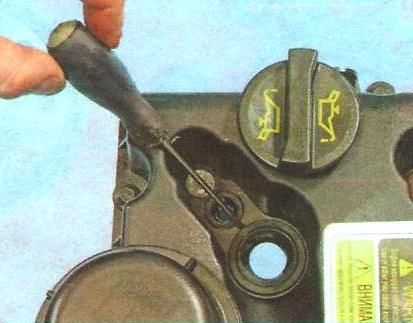 If an oil leak was observed from under the fuel injector, pry off the edge of its sealing ring with a screwdriver and remove the ring from the hole in the cylinder head cover.
Remove the rest of the injector rings in the same way.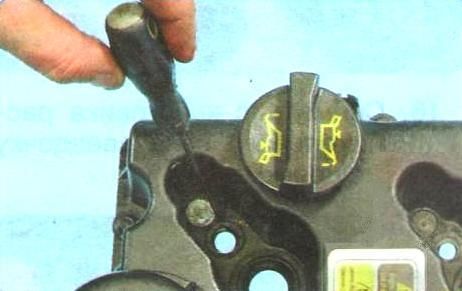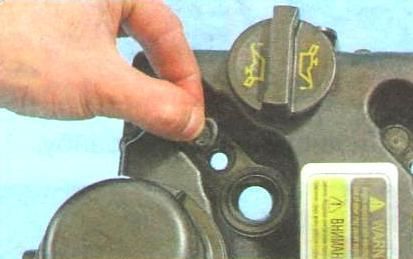 If necessary pry with a screwdriver
We remove the sealing rings of the injector mounting bolts from the holes in the cover.
We clean the grooves of the cover from the remnants of the old gasket and install a new gasket in the grooves of the cover.
O-rings of nozzles and bolts are lubricated with engine oil to facilitate installation.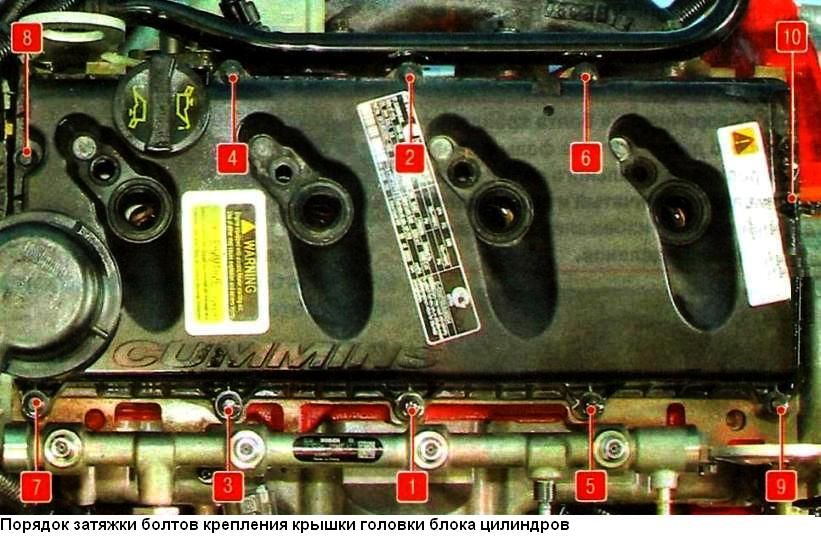 Install the cylinder head cover and all parts in reverse order.
We tighten the cover fastening bolts with a torque of 10 Nm in the order shown in the figure.