We replace the valve stem seals when repairing the cylinder head and if they are suspected of wear.
A sign of wear on valve stem seals is increased oil consumption, oily spark plug electrodes, blue smoke from the exhaust pipe after starting the engine and when braking the engine after a long drive under load.

Repair requires a spring compressor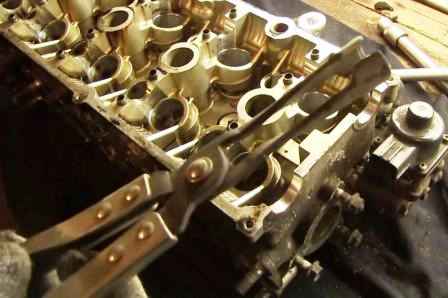 Plier cap remover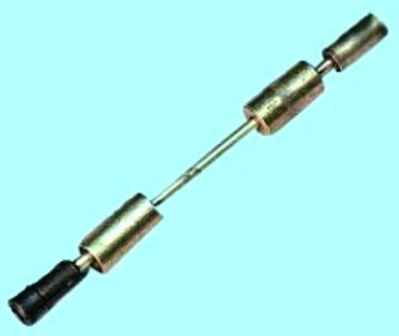 Or inertial oil seal remover
You will also need a mandrel to press them on.
Preparing the car for the task
Remove the camshafts
Remove the cylinder head
With sufficient experience, you can not remove the cylinder head.
When replacing the caps of the first and fourth cylinders, you must set the piston of the first cylinder to the TDC position.
When replacing the caps of the second and third cylinders, it is necessary to set the piston of the first cylinder to the BDC position
Remove the valve lifters
Pushers need to be marked in order to install each in its place.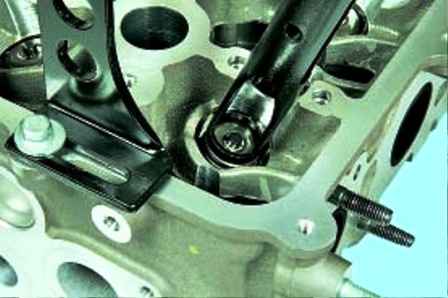 Installing the valve spring compressor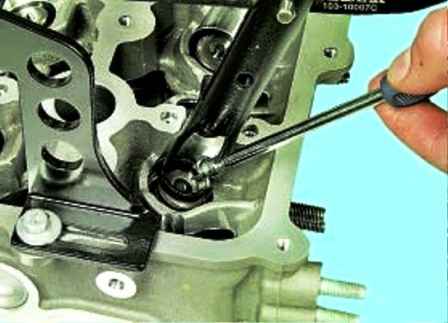 We compress the spring of one of the valves and use tweezers or a magnetized screwdriver to remove two crackers from the spring plate.
Then remove the fixture
If the crackers do not come out when the fixture is compressed, you need to apply a light blow with a hammer on the spring plate so that the crackers are released.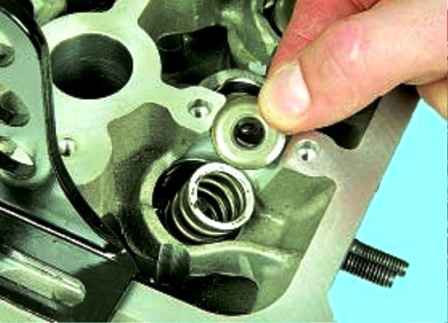 Remove the spring plate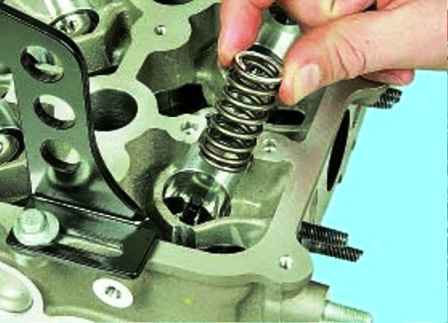 Remove the spring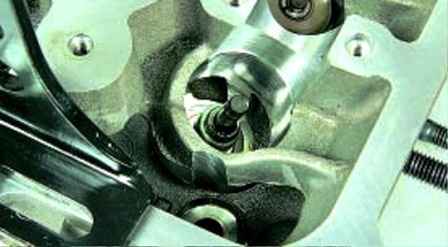 Compress the valve stem seal from the valve guide
If there is no cap remover, you can remove it with pliers.
Force must be applied strictly upwards and do not turn the caps so as not to damage the valve guides.
If the set of new caps includes an installation sleeve, we put it on the valve stem to protect the working edge of the cap from damage.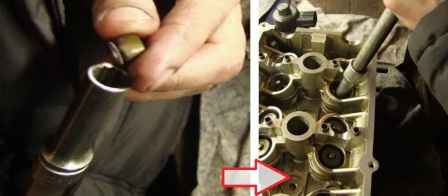 Dip the valve stem seal in engine oil and insert it into the mandrel
Carefully press the cap in until it stops
Installing springs and spring plates
Compressing the spring with a tool, install the crackers so that they fit into the grooves of the valve stem.
After installing the crackers and removing the spring compressor, you need to lightly hit the end of the valve stem several times so that the crackers are fixed in the groove of the stem.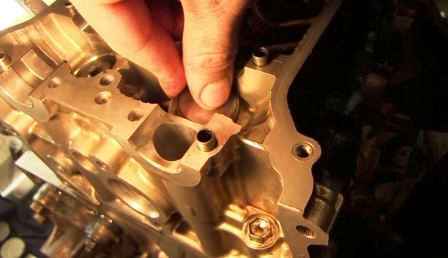 Reinstalling the valve lifters
Install the camshafts and all parts in the reverse order.