The ignition lock of a Renault/Dacia Sandero car with a mechanical locking device and an electronic part is located on the right side of the steering column under the steering wheel.
The ignition lock is checked for correct contact closure at various key positions and the operation of the anti-theft device.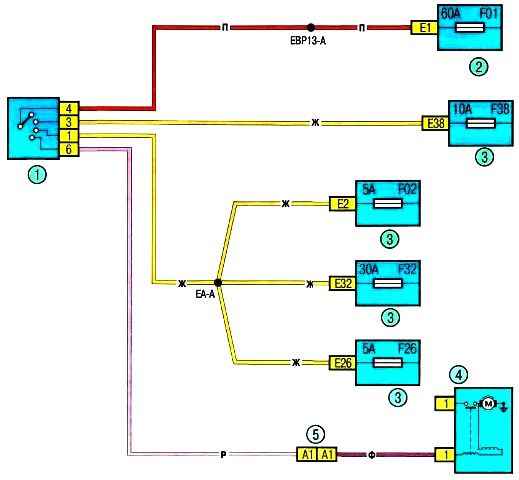 For the correct closure of the contacts, you need to use the tester in the "dialing" mode according to the scheme to check the correct closure of the contacts of the switch.
To remove the ignition lock, you need a Torx T20 key, a flat-blade screwdriver.
Disconnect the negative battery terminal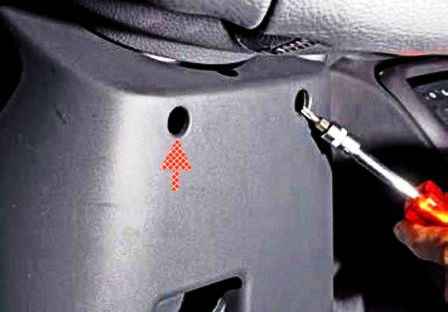 We unscrew the two bolts connecting the upper and lower parts of the steering column cover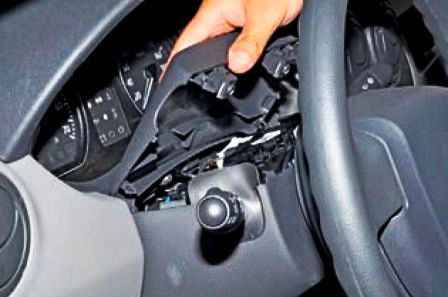 Remove the top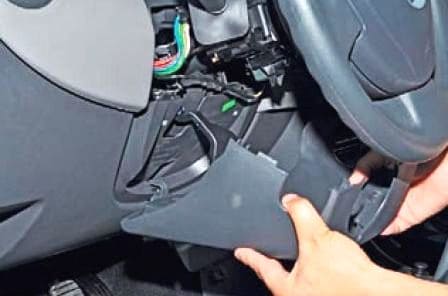 Remove the lower part of the casing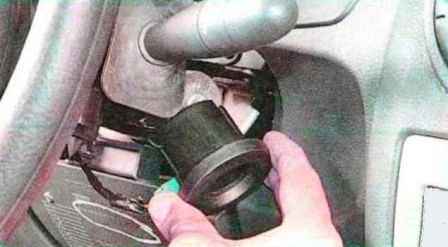 Removing the transponder ring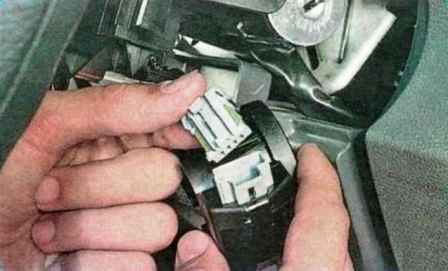 Disconnect the wiring harness from it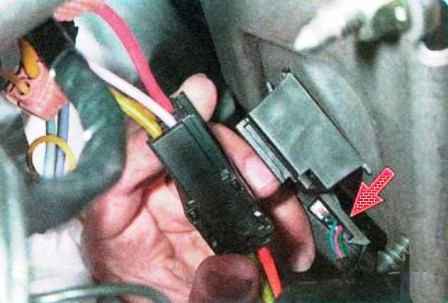 We remove the ignition switch wire block from under the instrument panel.
We press the latch and remove the block from the holder (shown by the arrow)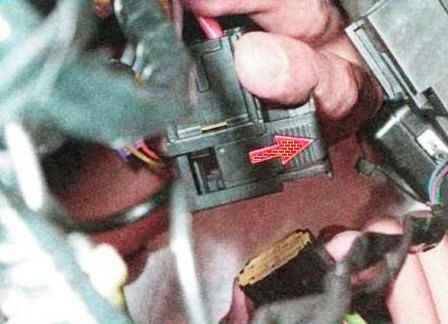 Move the latch in the direction shown by the arrow and disconnect the shoe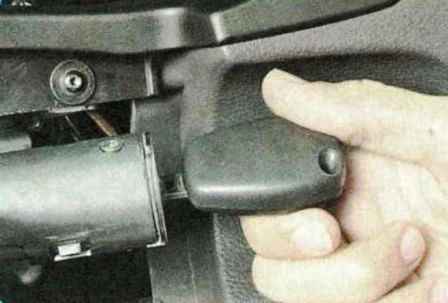 Insert the key into the ignition and turn it a quarter of a turn clockwise ...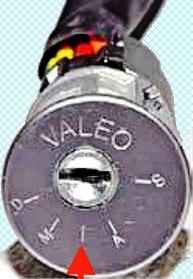 …(mark on the ignition switch between positions "A" and "M").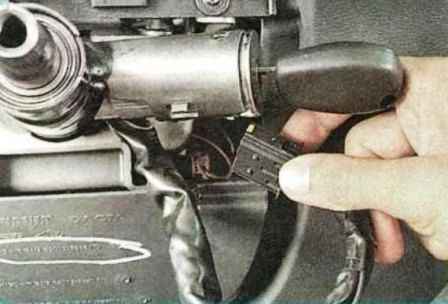 Remove the wiring harness of the ignition switch (lock) from the instrument panel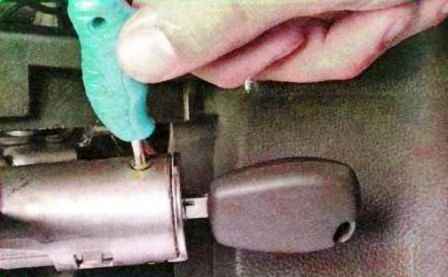 Unscrew the ignition lock bolt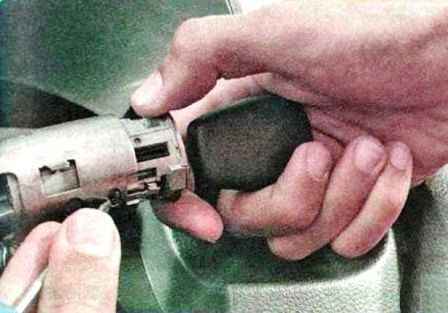 We press the lock with a screwdriver and remove the ignition switch from the housing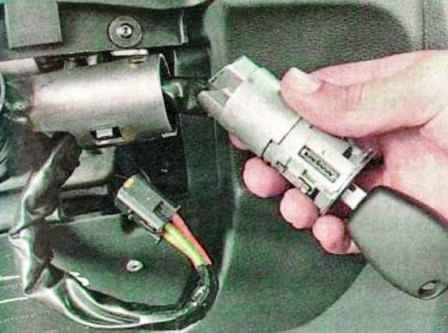 Remove the ignition switch (lock) by pulling its wiring harness out of the housing
Install the lock and parts in reverse order.