The camshaft oil seal is replaced when traces of oil leakage are detected.
Before replacing the oil seal, it is necessary to check whether the crankcase ventilation system is clogged or the hoses of the system are clamped.
The process of replacing the camshaft seals of the K4M engine is practically the same as the process for K7J or K7M engines.
The difference is only in the way the piston of the first cylinder is installed in the TDC position of the compression stroke and in the fact that two camshafts are installed on the engine.
Preparing the car for the task
We remove the timing belt of the gas distribution mechanism (described in the article - Checking and replacing the timing belt of the Renault Sandero car)
The belt can not be completely removed, it is enough to remove it only from the gear pulley of the camshaft.
If the K7J or K7M engine is installed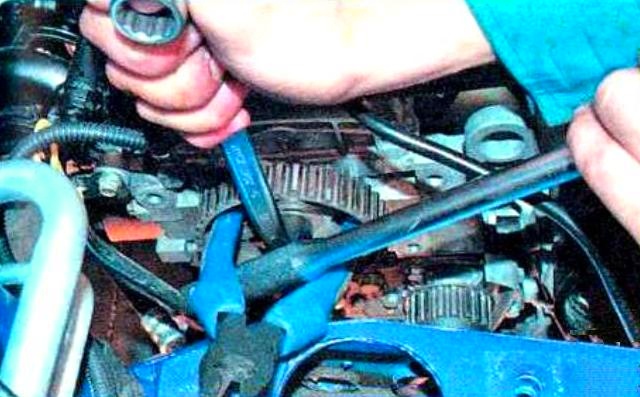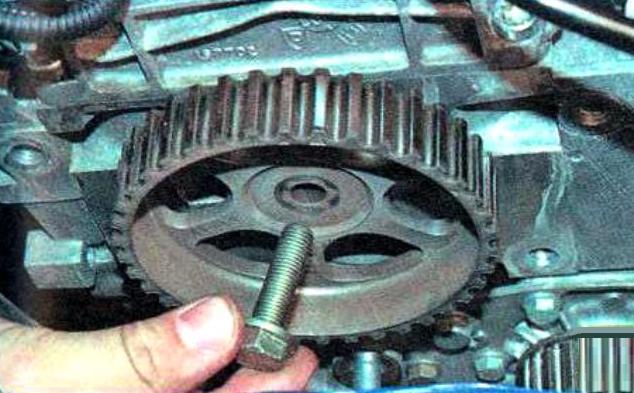 Loosen the tightening bolt of the camshaft gear pulley, keeping the pulley from scrolling, as shown in the photo, inserted into the holes of the pulley with the handles of pliers and a collar or a large screwdriver
Unscrew the bolt from the camshaft hole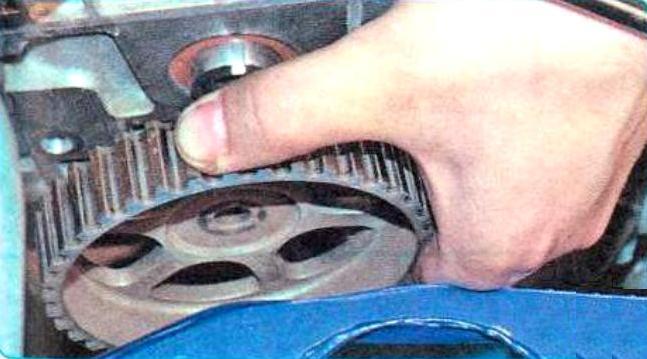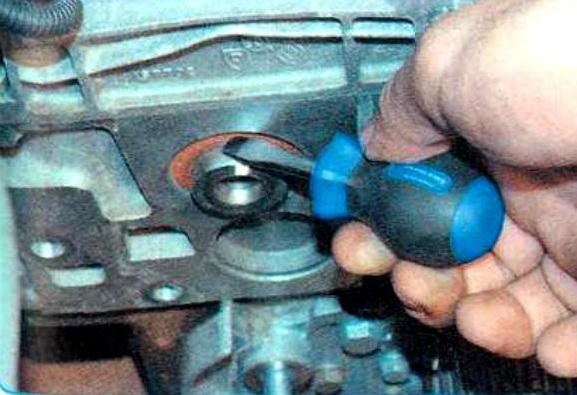 We remove the pulley from the camshaft shank
Pry with a screwdriver, remove the oil seal from the cylinder head socket
On the new oil seal, we inspect its working edge. The edge should be smooth, without dents and inflows of rubber.
The spring of the stuffing box must be intact and unstretched.
Lubricate the working edge with engine oil.
To facilitate pressing, we make a small chamfer over the file.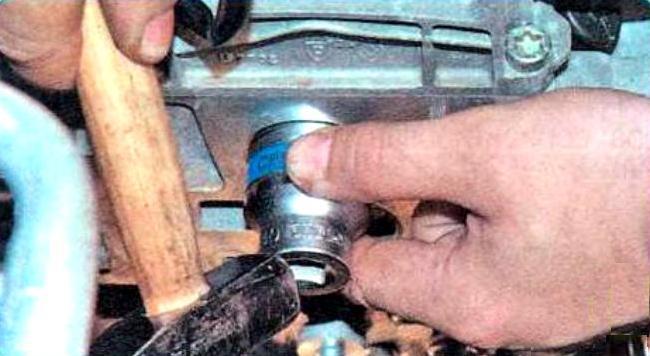 Install the oil seal with the working edge inside the socket of the block head.
We fill the working edge on the camshaft (you can use a wooden stick) and press it all the way with a suitable mandrel.
You can use a suitable sized head or an old oil seal.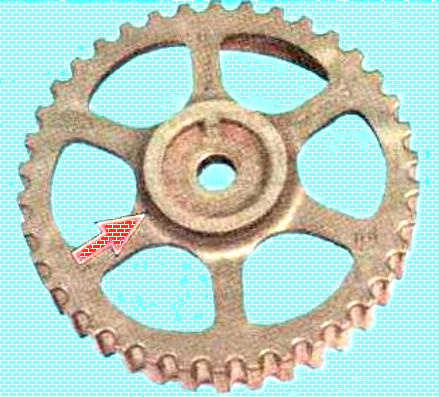 We install the camshaft pulley with the protruding part of the hub to the engine.
The tightening torque of the camshaft pulley mounting bolt is 45 Nm (4.5 kg cm).
After that, we install the belt and all the parts in reverse order.