We remove the drive shafts of the front wheels for replacement, as well as when removing the gearbox and when replacing the drive oil seals
We also remove the drive when you need to replace a separate CV joint or a CV joint boot.
To complete the work, you will need a mounting blade, socket heads for 32 and 17
We install the car on a lift or a viewing ditch
Remove the engine mudguard
Draining the gearbox oil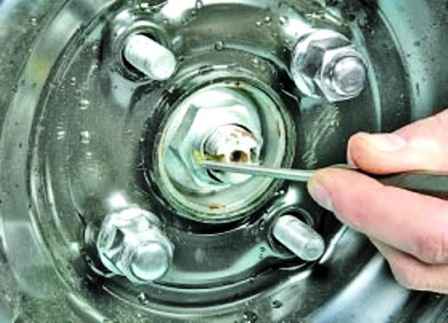 Unlock the wheel hub nut on the side of the task being performed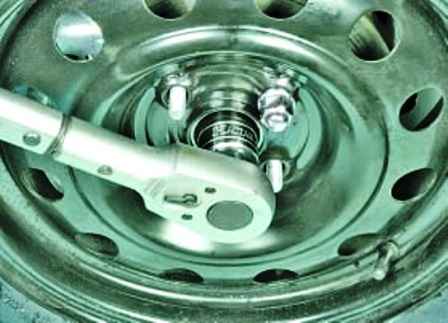 Loosen the wheel hub nut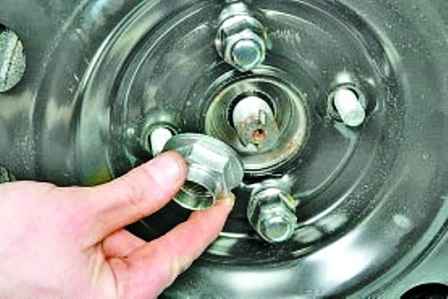 Raise the front of the car, substituting stops, remove the hub nut and remove the front wheel
Unscrew the mounting bolt and remove the wheel speed sensor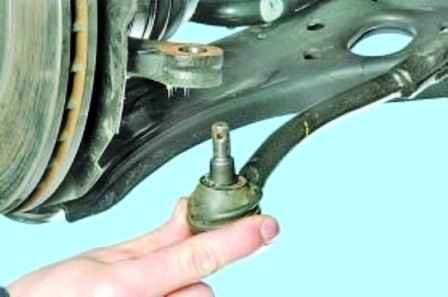 Disconnect the tie rod end from the steering knuckle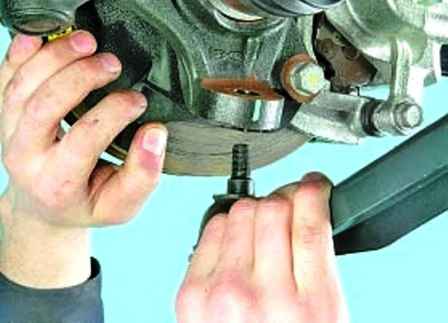 Disconnect the ball joint of the front suspension from the steering knuckle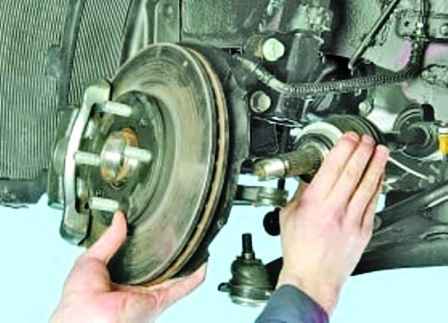 We take the shock strut to the side, while removing the shank of the outer constant-velocity joint from the hub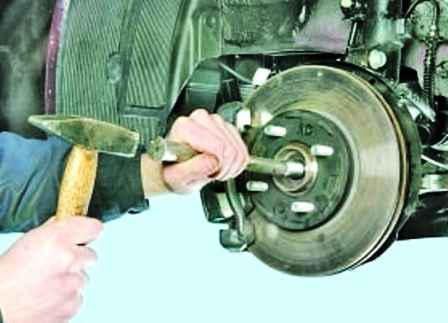 It is possible to dislodge the shank from the hub with light blows through the spacer if it cannot be removed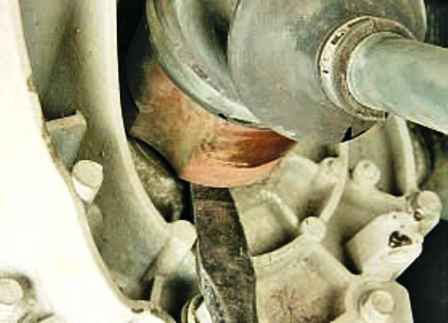 Using a mounting spatula, we press out the shank of the inner hinge of the left front wheel drive from the differential gear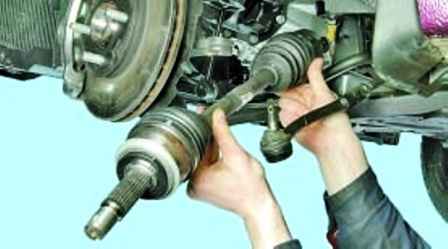 And remove the drive
The gap between the inboard joint housing and the gearbox housing is very small, so it is not possible to insert the spudger blade all the way into it all at once.
Introducing the pointed part of the mounting blade into the gap, with gentle blows of the hammer along the blade, drive its blade deep into the gap, pushing the hinge body away from the crankcase like a wedge until the retaining ring of the hinge shank comes out of the axle gear.
Then finally push the hinge shank out of the pinion with a spatula.
Install the removed parts in reverse order
Pour oil into the gearbox