We remove the main brake cylinder for repair, as well as for replacing the vacuum booster. As practice shows, repairing the brake master cylinder does not give the desired result, so it is better to replace it
Defects of the main brake cylinder, in which it should be repaired or replaced:
- contamination of the main cylinder or heavy wear of its mirror;
- wear or damage to the master cylinder piston cuff;
- cuff swelling;
- compensation holes are clogged (the car brakes spontaneously)
In the article, we will consider the replacement of the reservoir of the brake master cylinder and the master cylinder itself
Of course, we rarely replace the tank, but sometimes you need to remove the tank to flush it.
This is especially necessary before changing the brake fluid, when the walls of the reservoir become dirty and there is no way to rinse it without removing it.
Removing the master cylinder reservoir
Pliers, a syringe and a flat-blade screwdriver are required for removal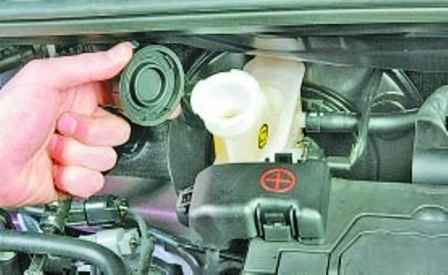 Unscrew and remove the plug from the neck of the reservoir of the main brake cylinder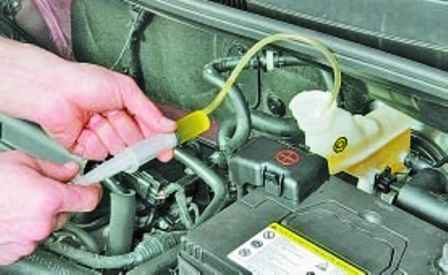 Using a syringe or a pear, we pump out the brake fluid from the reservoir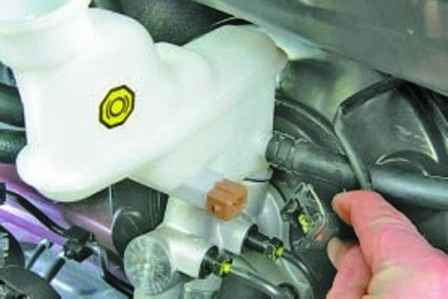 Disconnect the shoe from the brake fluid level sensor connector by depressing the shoe retainer.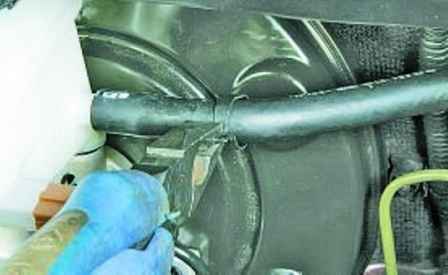 Squeeze the bent ends of the clamp for fastening the hose for supplying the working fluid to the clutch master cylinder and slide the clamp along the hose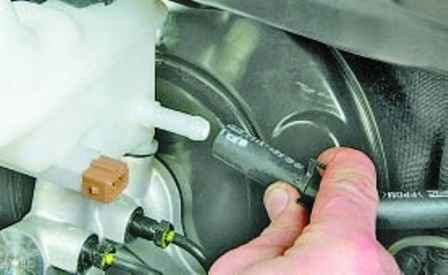 Disconnect the hose from the tank fitting
We plug the hole in the hose so that the liquid does not flow out of the hose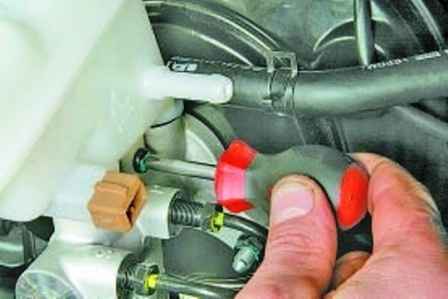 Unscrew the screw securing the reservoir to the brake master cylinder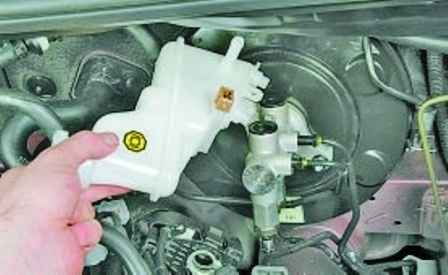 Remove the tank, removing its nozzles from the connecting sleeves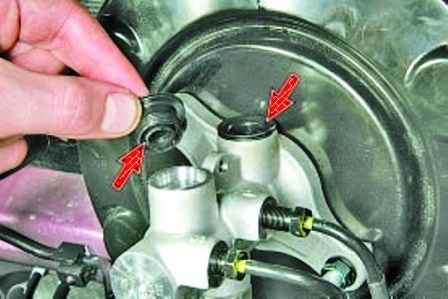 If the bushings have lost their elasticity or cracked, they need to be replaced
Install the tank in reverse order
To make it easier to install the reservoir, you need to moisten the reservoir nozzles with brake fluid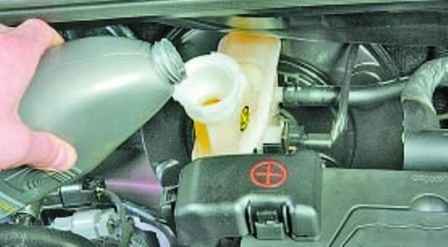 Fill in brake fluid
After installing the reservoir, we check the brakes, if necessary, bleed the system, as described in the article - How to change brake fluid and bleed Hyundai Solaris brakes
Replacing the brake master cylinder
You will need a key for 12, pliers, a syringe or a rubber pear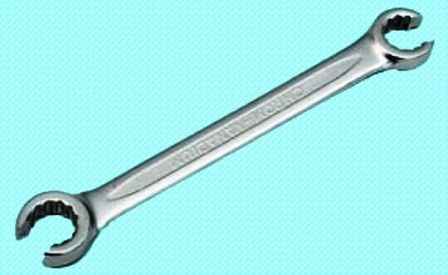 And a special key for 11 for pipes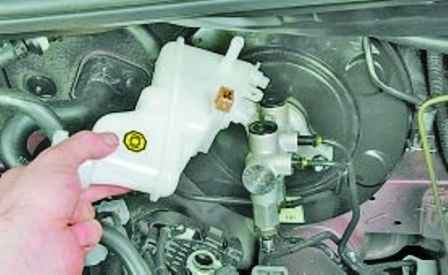 Remove the tank as described above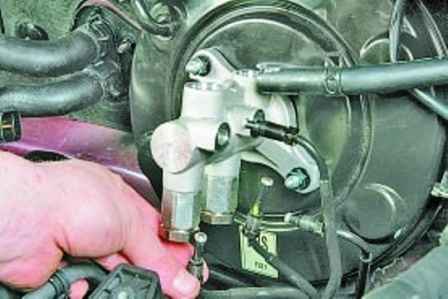 Unscrew the tube nuts and move the tubes aside
We stop the pipes from leaking brake fluid in any way possible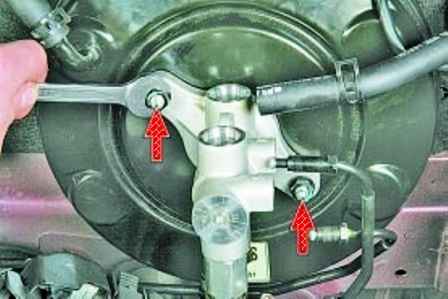 We unscrew the two nuts securing the master brake cylinder to the vacuum brake booster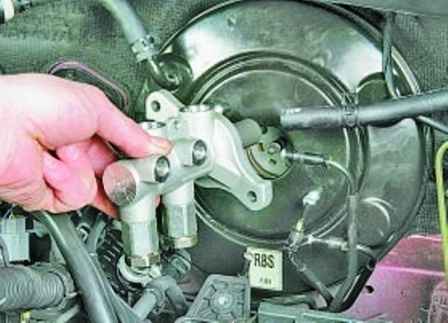 Remove the brake master cylinder
We insert connecting sleeves before installing the tank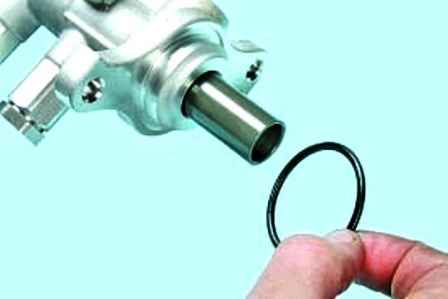 Installing a new O-ring of the brake master cylinder
Install the brake master cylinder in reverse order