Remove the fuel rail and injectors for inspection, cleaning and replacement
You will need socket heads for 10, 12, and screwdrivers
We prepare the car and relieve fuel pressure, as described in the article - "Power system design features Hyundai Solaris»
Disconnect the negative battery terminal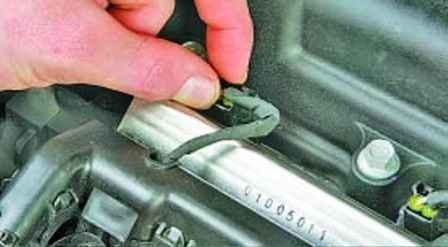 Press the plastic retainer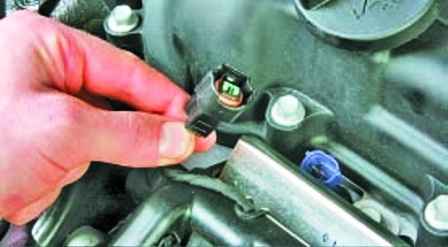 Disconnect the wiring harness from the injector
We also disconnect all the wire blocks from the injectors
We unscrew the two bolts securing the protective cover of the fuel injector wires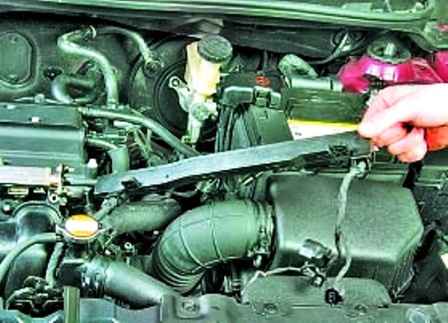 Remove the casing with wires to the side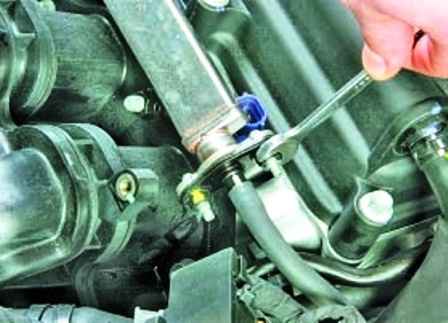 We unscrew the two nuts securing the pipeline flange to the fuel rail flange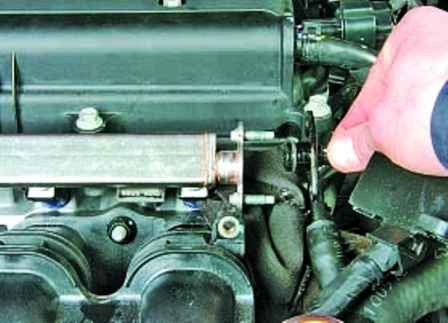 Disconnect the pipeline from the fuel rail
A rubber o-ring is installed on the pipe fitting (it must be replaced each time it is unscrewed)
We unscrew the two bolts securing the fuel rail to the cylinder head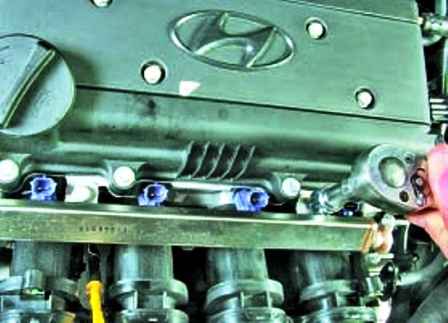 Remove the fuel rail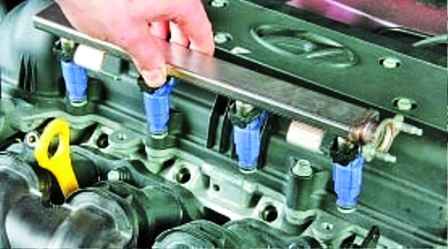 Install the fuel rail in reverse order
Removing and checking injectors
Possible signs of injector failure:
-difficulty starting the engine;
– unstable engine operation;
– stop the engine at idle;
- increased idle speed of the crankshaft;
- the engine does not develop full power, insufficient engine acceleration;
- jerks and dips in the engine when the car is moving;
– increased fuel consumption;
- increased content of CO and CH in the exhaust gases;
- glow ignition due to leakage of nozzles.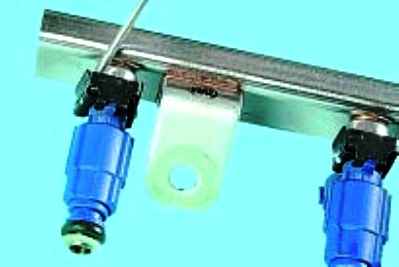 Using a screwdriver, we set aside the two clamps of the injector locking plate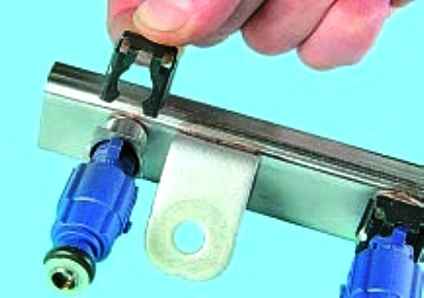 Remove the lock plate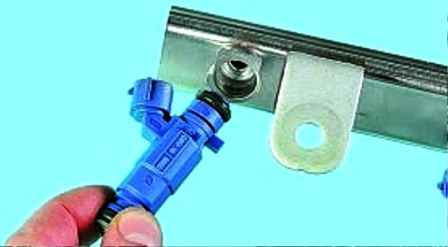 Remove the nozzle from the fuel rail
In the same way, we take out the remaining nozzles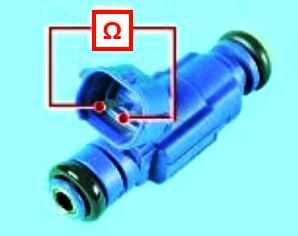 Check the resistance of the injector winding.
The resistance of a healthy injector should be 0.013-0.016 kOhm.
If the resistance of the winding is not correct, replace the nozzle
Checking the nozzle for spray must be checked on special equipment, such a test on a car is very fire hazardous.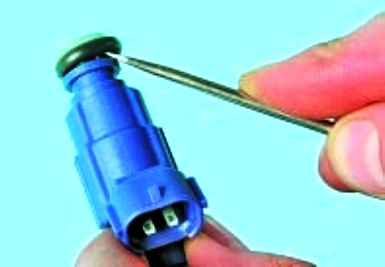 Pry off with a screwdriver and remove the O-rings
Replace the injector O-rings regardless of their condition.
Install the injectors and the fuel rail in reverse order.
After assembly, we check the connections for leaks.