We remove the cylinder head to replace the gasket under the head or to repair the cylinder head itself.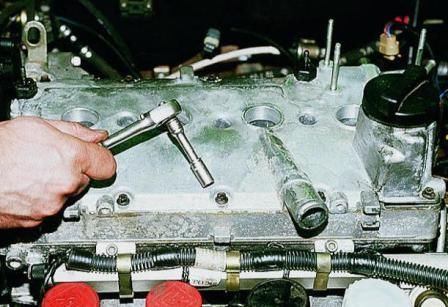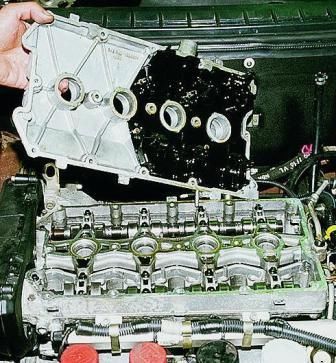 With a head of 8, unscrew 15 bolts of the valve cover
Remove the cylinder head cover
Remove the front timing belt cover
We remove the camshaft pulleys for this: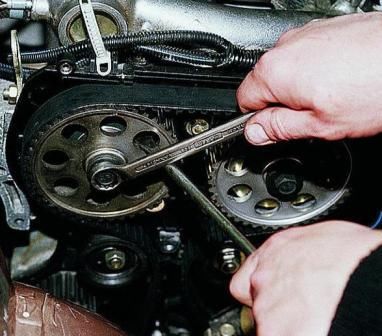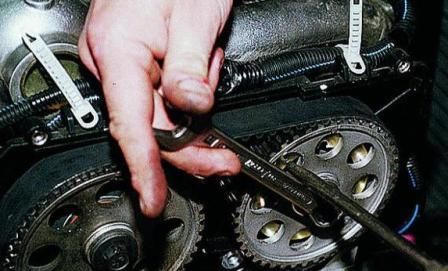 Keeping the exhaust camshaft pulley from turning with a screwdriver, loosen the bolt with a 17 key
We also loosen the intake camshaft pulley bolt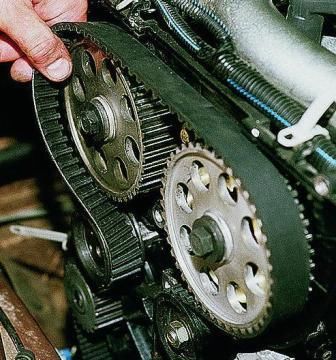 With a 17 key, loosen the belt tension roller nut
Turning the roller, weaken the belt tension and remove the belt from the pulleys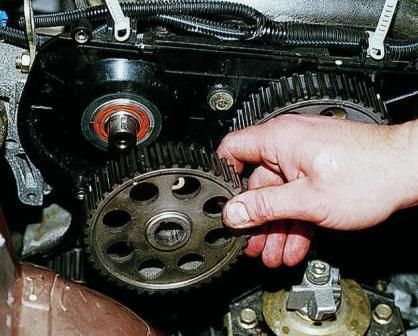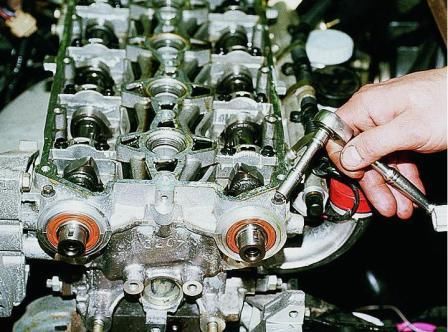 Remove the camshaft pulleys
With a head of 8, we unscrew the 20 bolts securing the camshaft bearing housing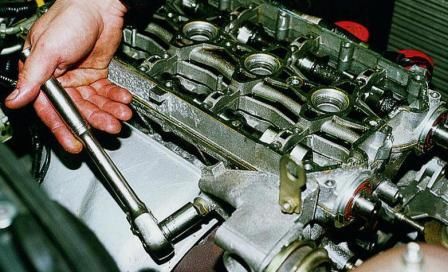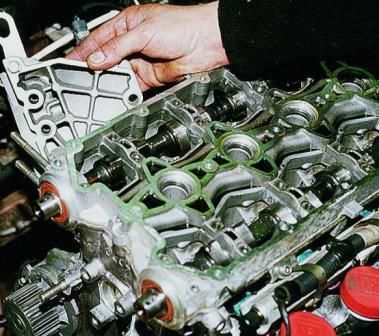 With a 15-inch head, unscrew the three nuts securing the rear support bracket
Removing the bracket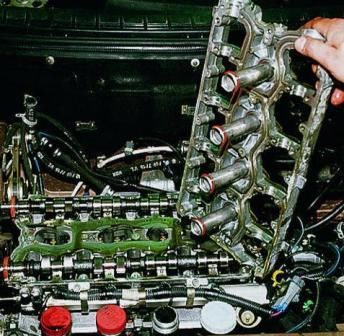 Remove the camshaft bearing housing.
We take out the guide pipes of the spark plugs from the body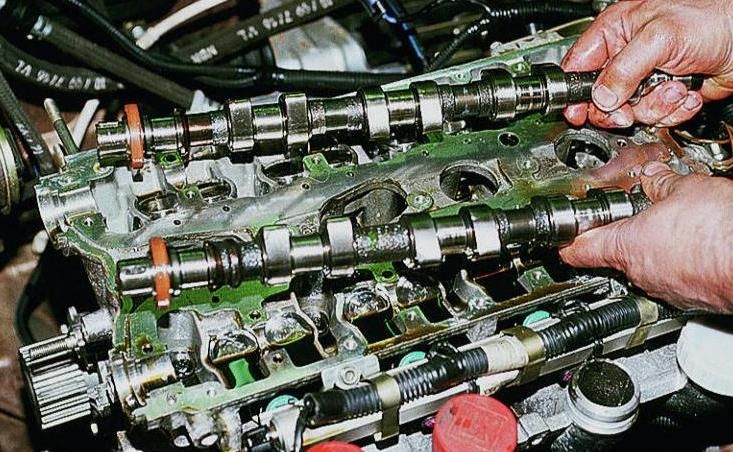 To distinguish the shafts, a belt is made on the intake shaft near the first journal
Removing the camshafts
Remove the camshaft plugs
Remove the intake and exhaust manifold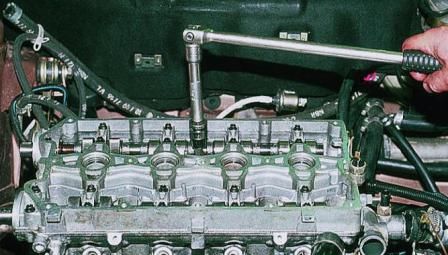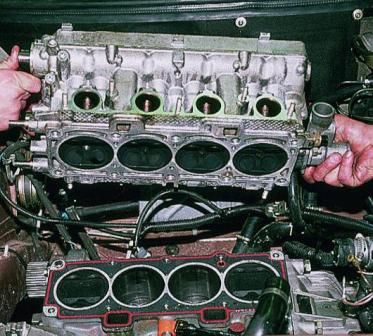 Using a 10 hexagon and an amplifier, unscrew the ten head mounting bolts. Removing the bolts and washers
Remove the cylinder head.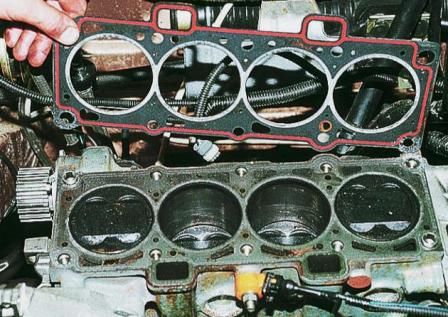 Removing the gasket
Install the cylinder head in reverse order. The block head tightening diagram is shown in the figure.
The gasket cannot be reused.
We tighten the bolts according to the scheme in three steps:
- the first reception - tightening 20 Nm (2 kgf.m);
- the second technique - a turn by 90˚;
- the third technique is a 90˚ turn.
Check the length of the bolts before installing. If the bolts are longer than 95 mm, then they must be replaced.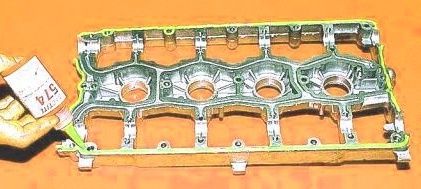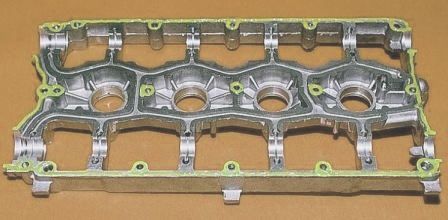 Apply sealant to the surface of the shaft bearing housing
Places of application of the sealant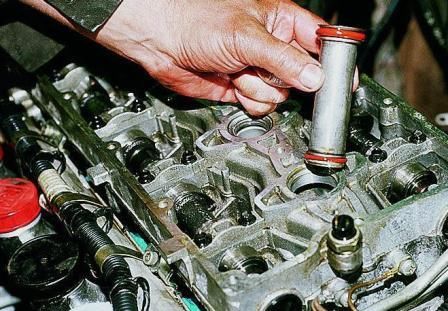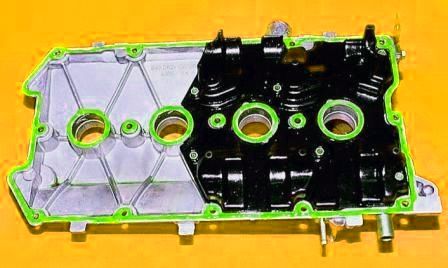 Install the bearing housing and tighten the mounting bolts evenly.
After lubricating the O-rings of the guide pipes with engine oil, we install the pipes into the holes of the cylinder head and bearing housing.
Apply sealant before installing the valve cover.