We remove the ceiling lamps and lamps in case of their malfunction, we also remove the ceiling lamps when dismantling the panels and parts where they are installed
Changing the lamps in the ceiling light
The dome light has three W5W bulbs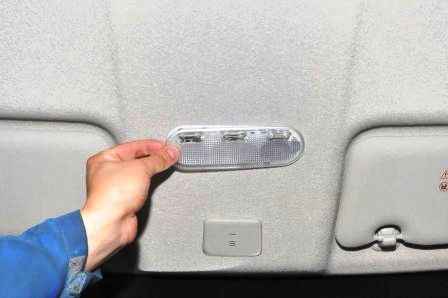 Having prying the edge of the diffuser with your finger, remove the diffuser of the ceiling
Pull out the lamp from the ceiling
Install the lamp in reverse order
Removing the glove box light, replacing the lamp and switch
To replace the ceiling lamp, open the glove box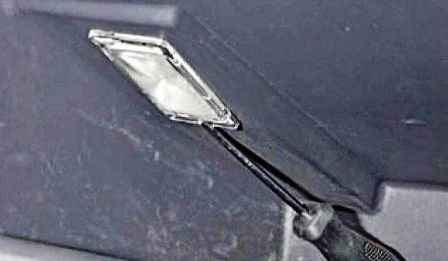 Pry off the cover with a screwdriver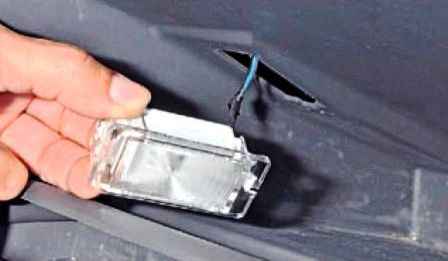 Remove the cover from the opening of the glovebox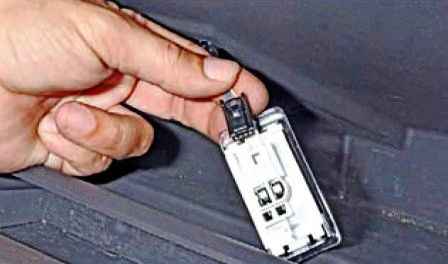 By pressing the latch, disconnect the wire block from the lamp connector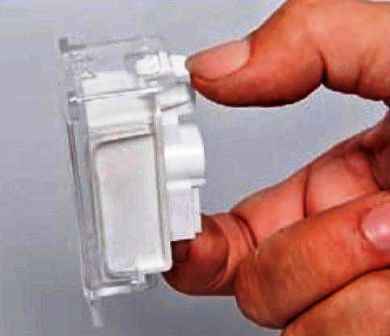 Press the lock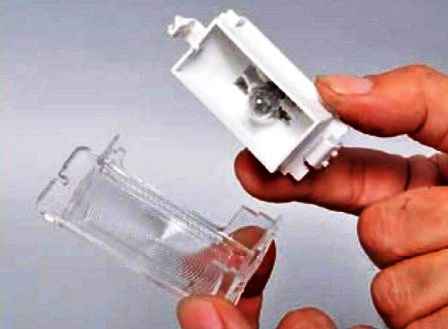 Remove the cover diffuser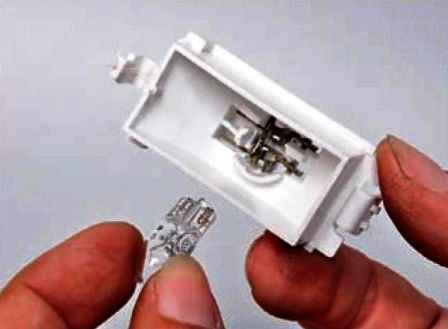 Remove the lamp from the ceiling.
Install the new W5W lamp in reverse order
Changing the light switch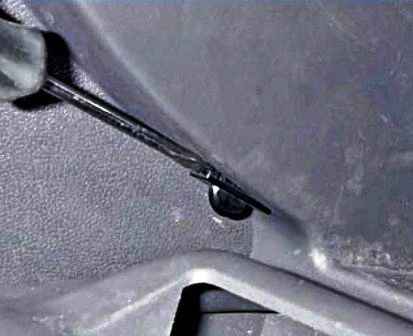 To replace the switch, open the glove box and pry off the switch with a screwdriver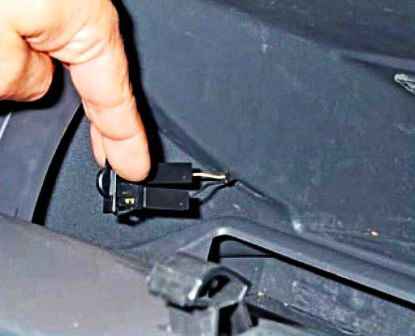 Remove the switch from the hole in the glovebox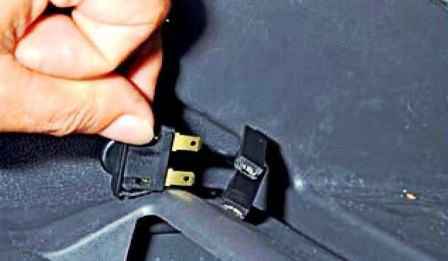 Disconnect the two wire blocks from the switch terminals and remove the switch from the glove box.
Install the glove box light switch in reverse order
Replacing the trunk light
The trunk light is installed on the rear shelf, on the side of the luggage compartment.

Opening the trunk lid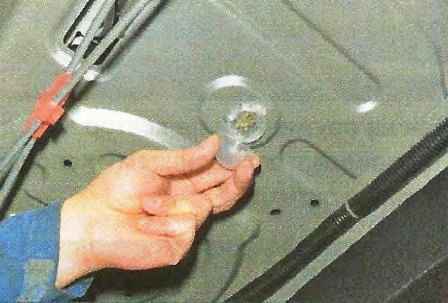 Opening the ceiling diffuser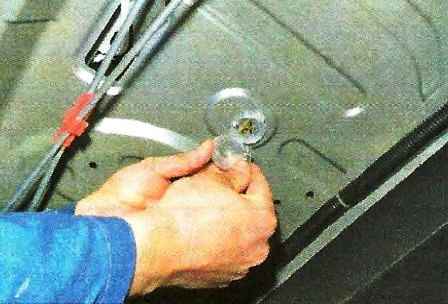 Pull out the lamp from the ceiling.
Install the new W3W bulb in reverse order