We remove the air intake and silencer for replacement, as well as for access to parts and components of the car
We show the operation on the F4R engine, the operations on the K4m engine are the same.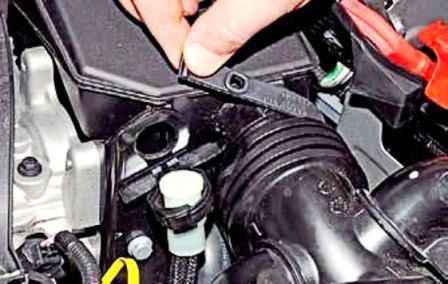 We unfasten the rubber clamp for attaching the resonator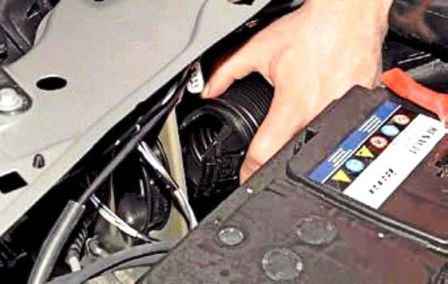 Squeezing the air intake bell, remove it from the plastic adapter sleeve installed in the hole of the body bracket.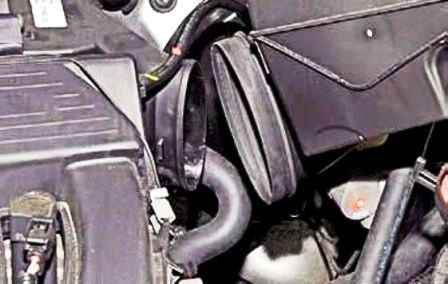 Disconnect the resonator pipes and the air filter housing covers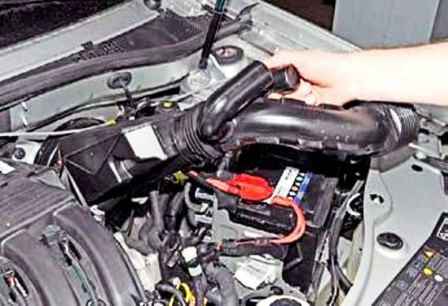 We take out the air intake assembly with the silencer from the engine compartment.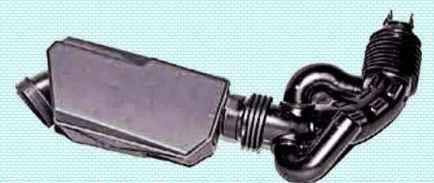 Air intake with resonator assembly of a car with an F4R engine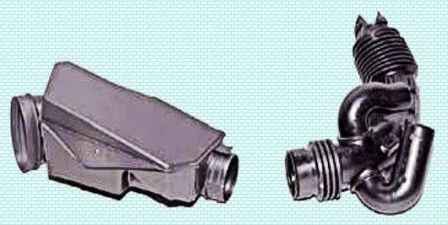 If necessary, disconnect the air intake and resonator pipes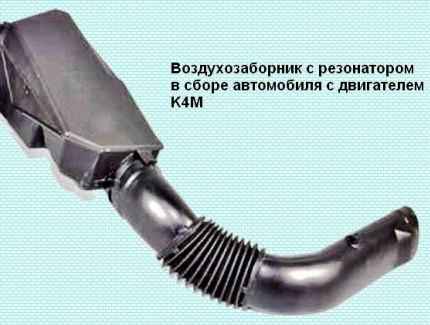 In the figure, the air intake with a resonator assembly of a car with a K4M engine
Install the air intake and engine air path resonator in the reverse order.