We remove the fuel tank of the car for washing, as well as for repair.
The car's fuel tank is made of plastic and if there is a fuel tank leak, it can be soldered
To remove the tank, you need keys for 10, 14, pliers and a screwdriver
It is advisable to remove the fuel tank with a minimum amount of fuel.
If there is a lot of fuel in the tank, it is better to first pump out the fuel through the hole for the fuel module
We install the car on a lift or a viewing ditch
We reduce the fuel pressure, as described in the article - Design features of the Hyundai Solaris power system
Disconnect the negative battery terminal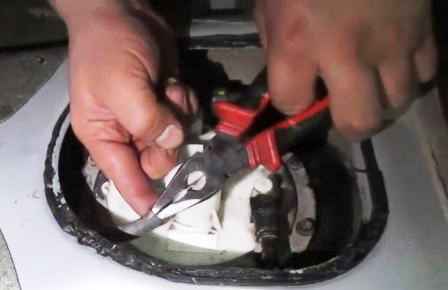 Disconnect the fuel lines and the wiring harness from the fuel module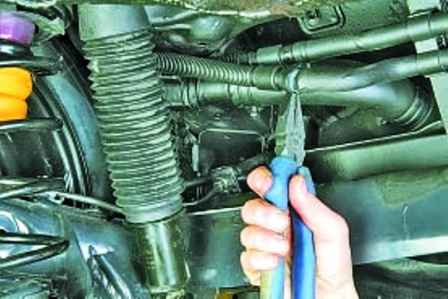 We compress the ears of the hose clamp of the fuel vapor recovery system with pliers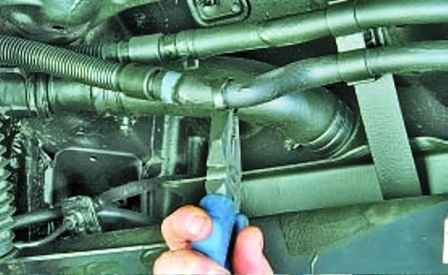 Slide the clamp along the hose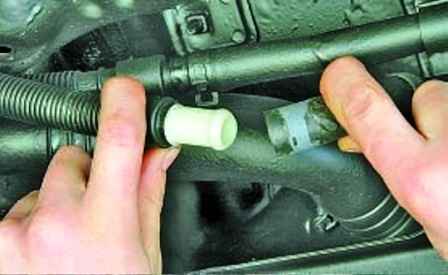 Remove the hose from the nozzle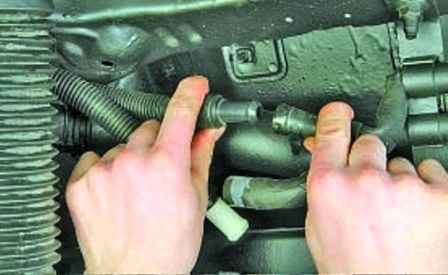 In the same way, we disconnect the other hose of the fuel vapor recovery system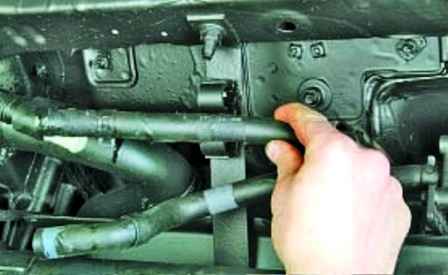 We press the latches and remove the vapor recovery system hoses from the bracket on the fuel tank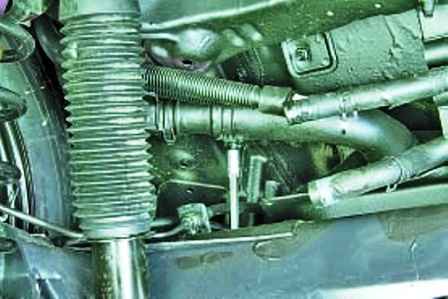 Loosen the fuel tank hose clamp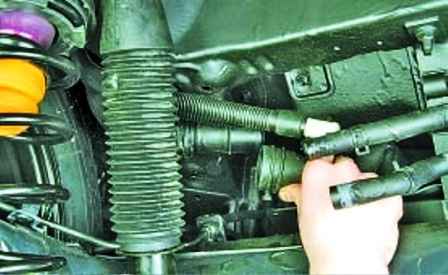 Disconnect the hose from the filling pipe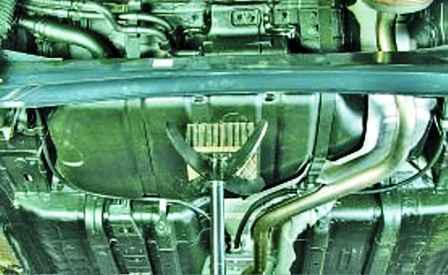 Installing a support under the fuel tank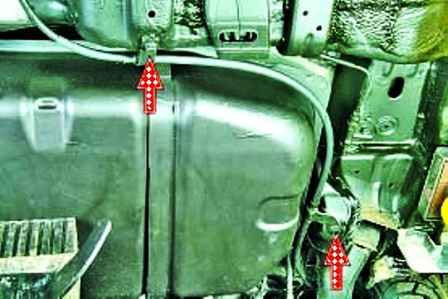 We unscrew the two bolts securing the parking brake cable brackets to the body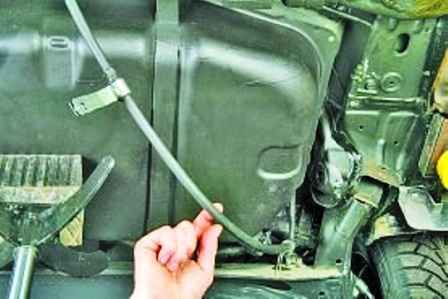 Leave the cable to the side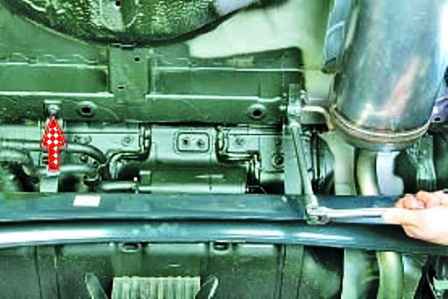 We unscrew the two nuts securing the front fuel tank clamps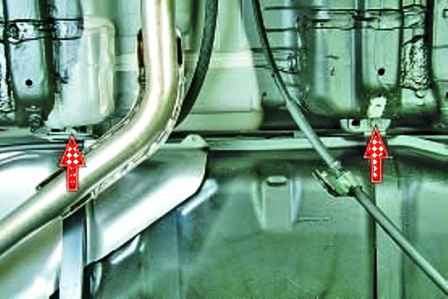 We unscrew the two bolts securing the fuel tank clamps at the back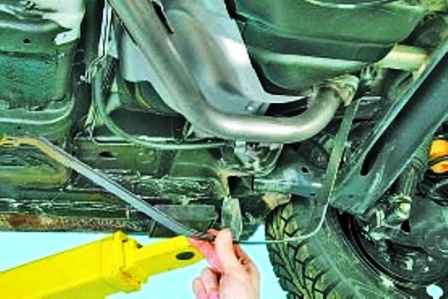 Remove the fuel tank clamps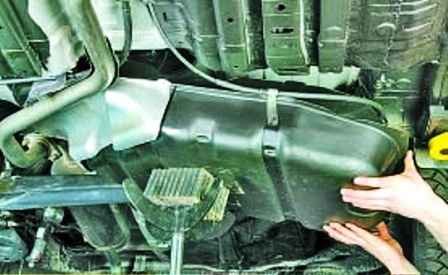 Tilting and removing the fuel tank from the car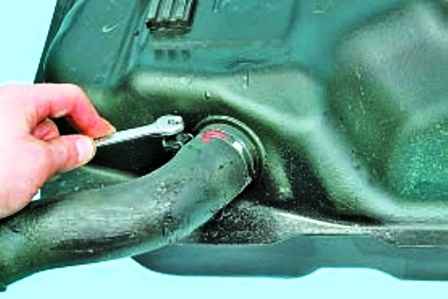 Loosen the clamp securing the hose to the fuel tank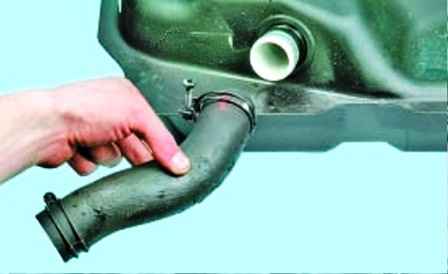 Disconnecting the hose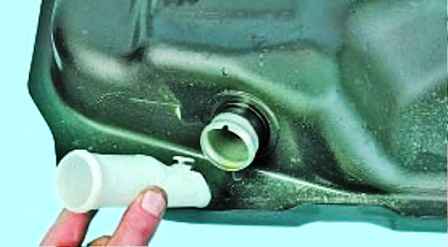 Remove the tube with the check valve from the fuel tank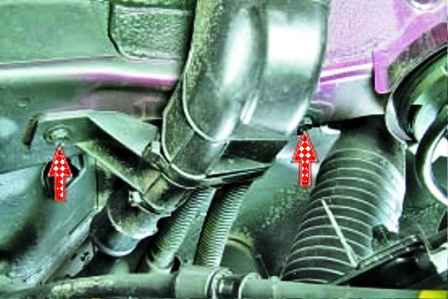 To remove the fuel tank filler pipe, unscrew the two bolts securing the filler pipe bracket to the body side member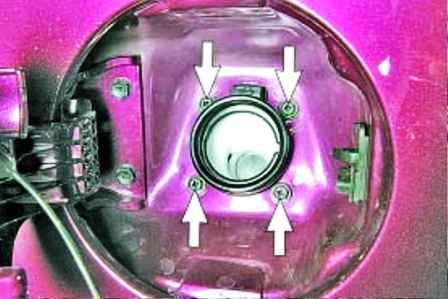 We unscrew the four screws securing the filler neck to the body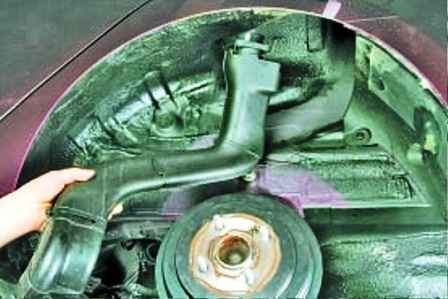 Remove the filler neck by bringing it through the niche of the left rear wheel
Install the filler neck and the fuel tank in reverse order
Pour fuel into the tank, start the engine and check the tightness of the connections.