We remove the washer parts when faults are found.
Disconnect the negative battery terminal.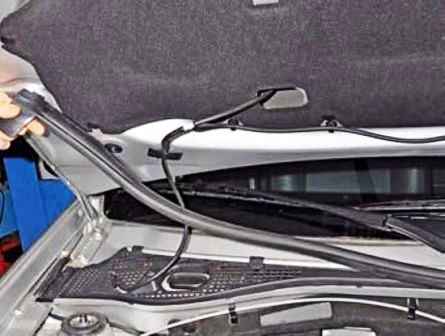 Remove the seal from the front bulkhead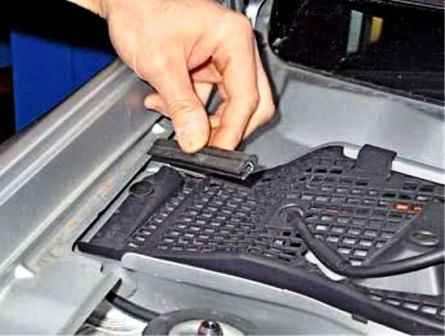 Remove the seal from the mudguard of the engine compartment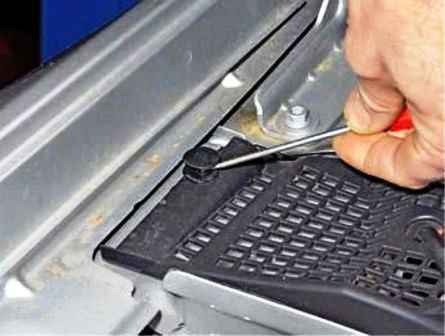 Using a screwdriver, pry off the pin of the piston for fastening the right windshield lining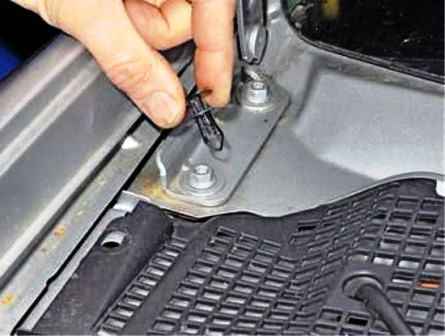 Remove the piston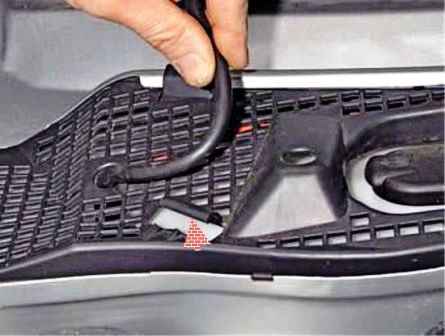 Remove the hose from the holder on the windshield lining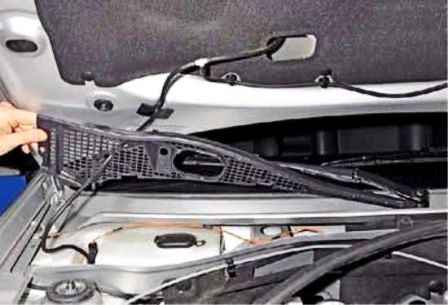 Remove the right windshield trim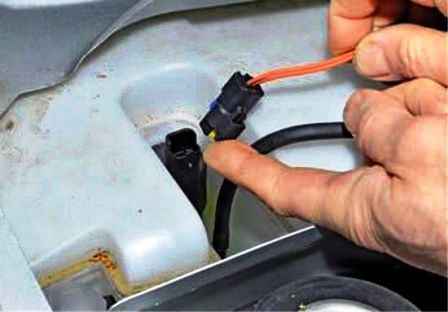 Pressing the lock of the wire block, disconnect the block from the washer pump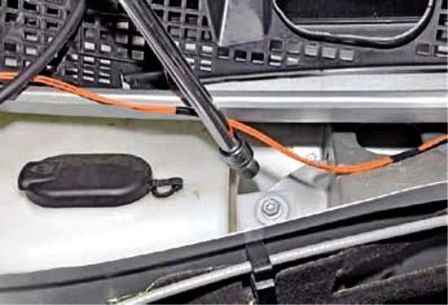 Unscrew the washer reservoir bolt with a 10 head.
Remove the hose seal from the recess in the bulkhead of the bulkhead.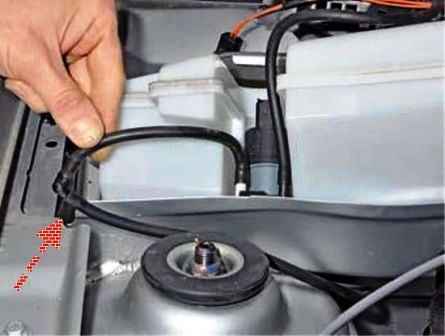 Turning the tank, we remove the hose from the notch of the partition of the bulkhead (the arrow shows the notch)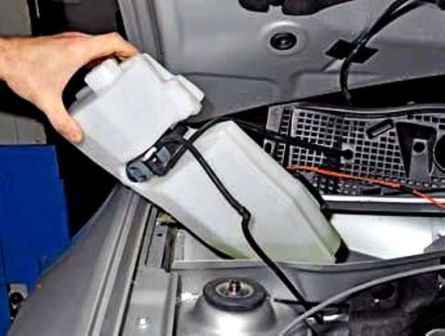 We take the tank out of the drainage box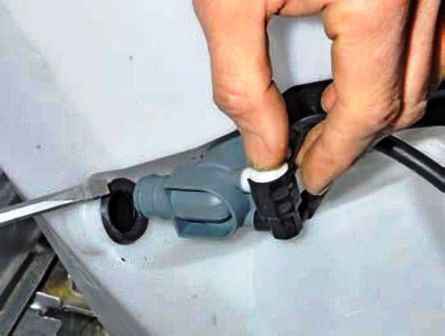 Prying off the pump with a screwdriver, remove it from the tank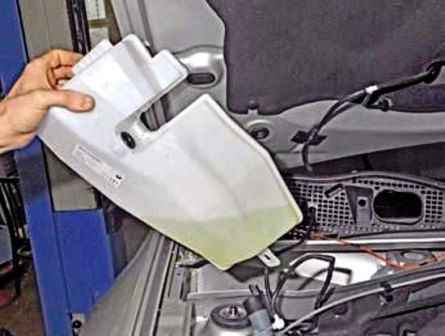 Remove the washer reservoir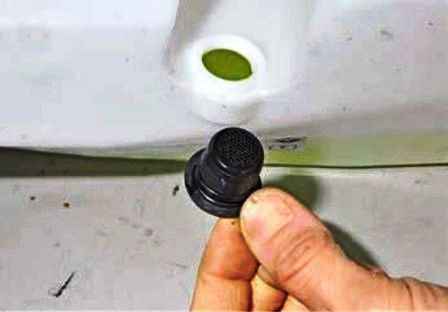 Remove the sealing sleeve of the pump from the tank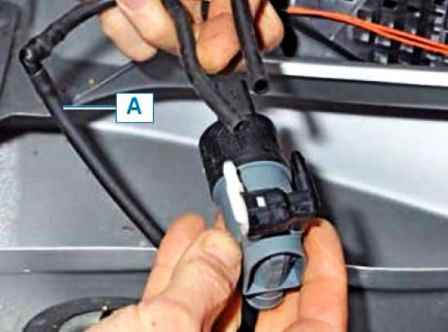 A mesh filter is made in the lower part of the sealing sleeve.
If the sleeve is torn, cracked, replace it with a new one.
Remove the fluid supply hoses to the washer nozzles from the pump fittings and remove the pump.
Install the pump and washer reservoir in reverse order.
We connect the hoses to the pump fittings: to the white fitting - the fluid supply hose ("A" in the figure) to the nozzle on the tailgate;to the black fitting - a hose for supplying liquid to the nozzles on the hood.