The charge air cooler (intercooler) is installed below the engine cooling radiator
The air passes through the cooler before entering the engine intake pipe.
The cooler is connected by air ducts to the turbocharger and intake pipe.
The aftercooler is used to improve performance and reduce pollutant emissions.
The temperature of the air compressed by the turbine increases.
The heated air is cooled by passing through the charge air cooler.
Cold air has a higher density, which allows more air to enter the cylinders and thereby increase the efficiency of fuel combustion.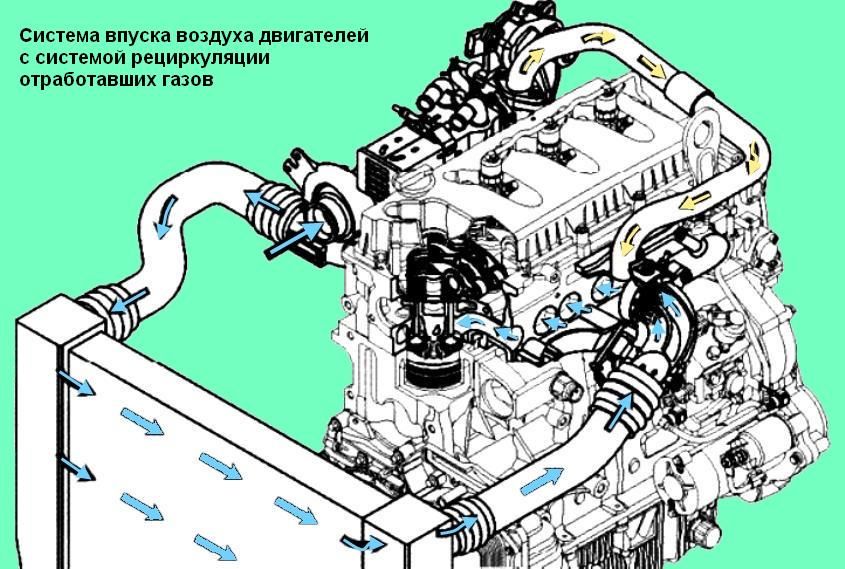 Preparing the car for work.
Disconnect the negative battery terminal.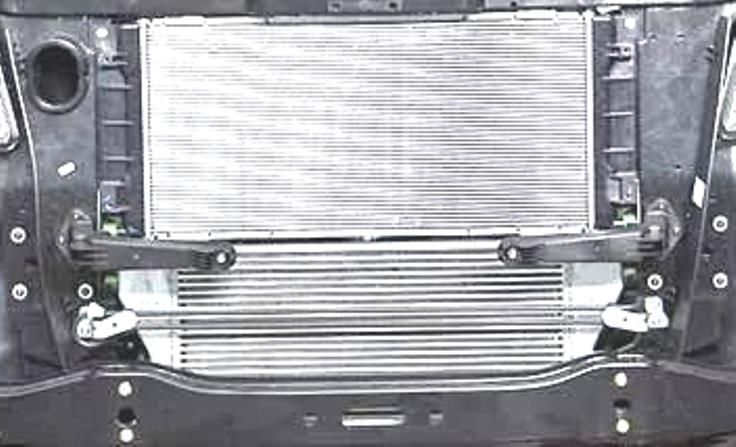 Remove the bumper from the car
Loosen the clamp of the pipeline from the cooler to the intake pipe and disconnect the pipeline from the cooler pipe.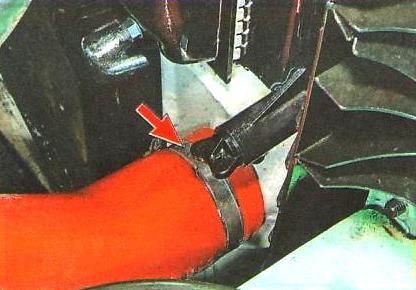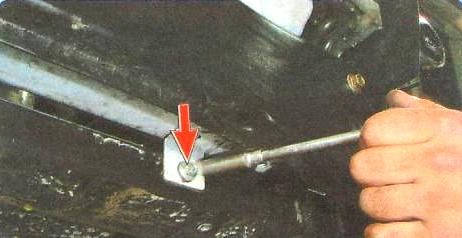 Disconnect the pipeline coming from the turbocharger from the cooler pipe
We unscrew the two bolts securing the cooler to the radiator frame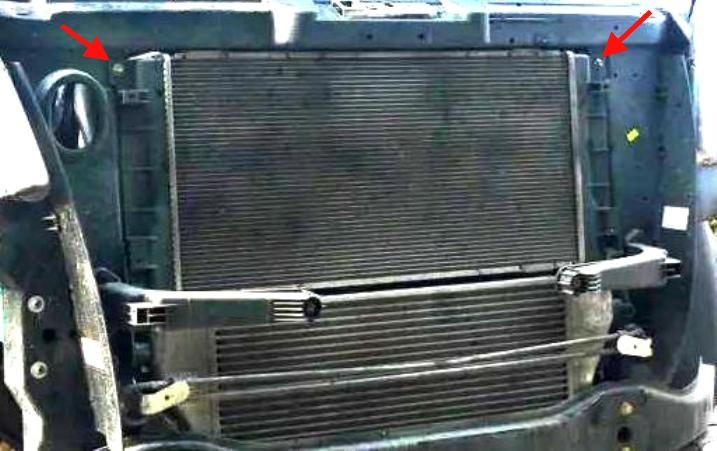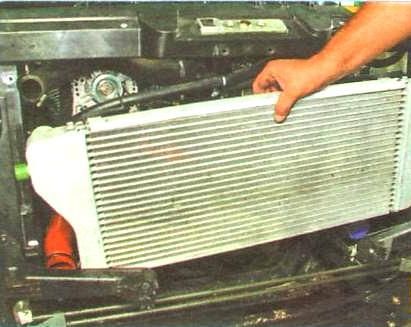 We unscrew the two bolts securing the radiator to the base of the frame
Raise the radiator of the cooling system, move it up and remove the cooler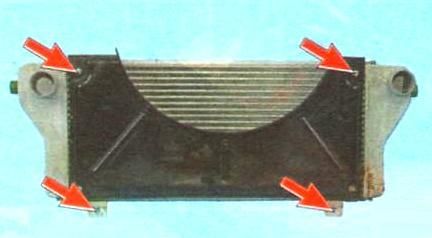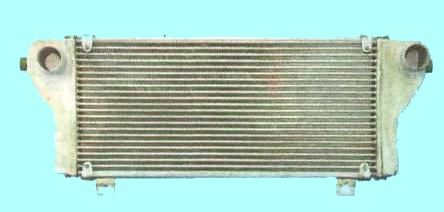 If necessary, unscrew the four nuts and remove the lower part of the fan diffuser from the cooler
Install the cooler in reverse order