We remove the muffler and converter during burnout or during dismantling, any nodes at which it is necessary to remove these parts.
Tools required: hammer, wrenches 10, 13, pliers, penetrating fluid WD-40
We install the car on a viewing ditch or lift
We apply WD-40 penetrating fluid, or brake fluid, to the threaded parts of bolts and nuts.
Exhaust gas converter replacement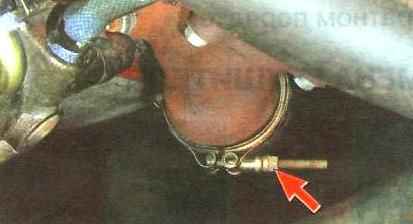 Unscrew the nut of the clamp that secures the converter intake pipe to the turbine pipe adapter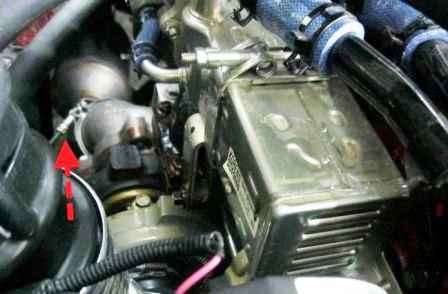 It is more convenient to unscrew this nut from the side of the engine compartment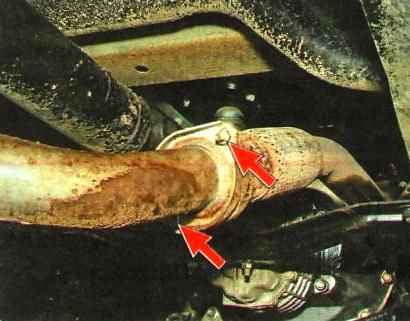 We unscrew the two nuts securing the converter pipe to the muffler.
Disconnect the flanges and remove the sealing ring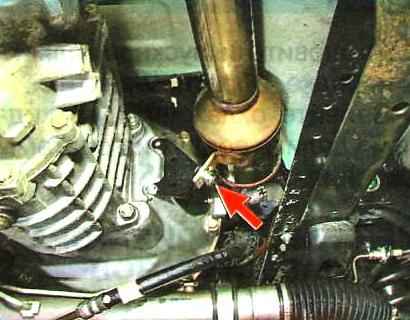 We unscrew the nut of the bolt securing the converter bracket to the bracket on the gearbox
Remove the neutralizer.
Install the neutralizer in reverse order.
Replacing the muffler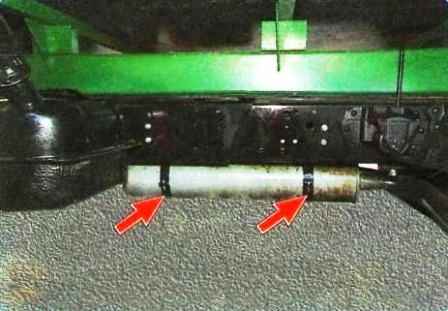 The muffler is suspended on the frame brackets using two clamps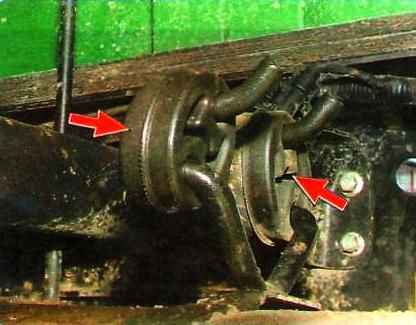 Each collar is attached through two rubber pads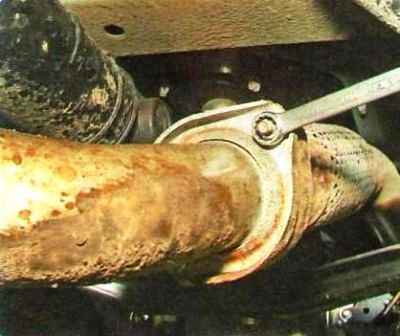 Unscrew the two nuts securing the muffler to the converter pipe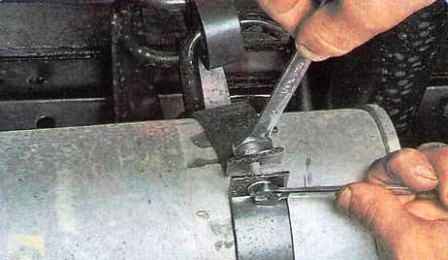 We unscrew the nuts of the coupling bolts and remove the bolts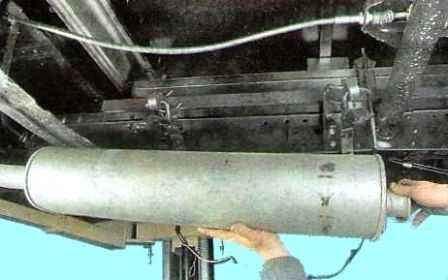 Remove the muffler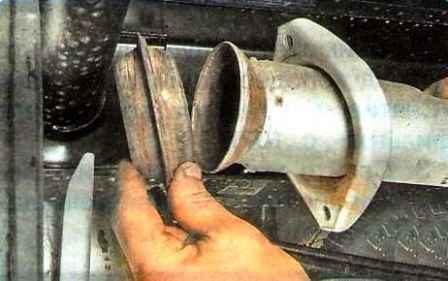 Remove the sealing ring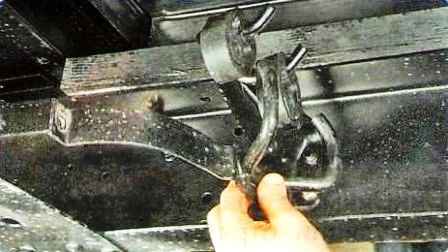 If necessary, remove the muffler clamps from the bracket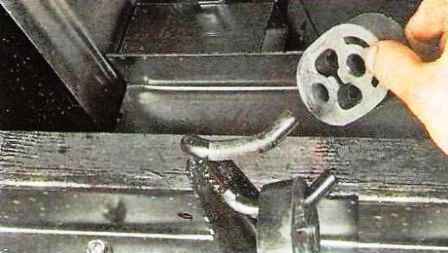 Move the pillow from the bracket and remove it.
We also remove other pillows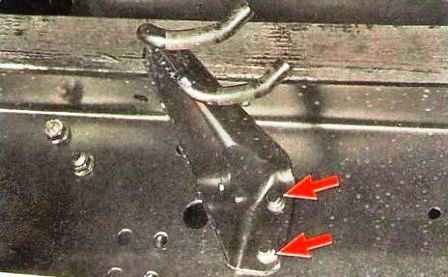 We unscrew the two bolts securing the bracket to the side member and remove the bracket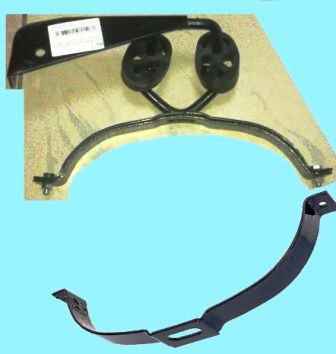 Install all removed parts in reverse order.
We lubricate the threaded parts of bolts and nuts with graphite grease