The fuel rail accumulates fuel and distributes it between the fuel lines of the individual injectors
A sensor is installed in the rail, which controls the pressure created in it by the high pressure pump
The signal from this sensor is used by the ECM to control the delivery of the high pressure fuel pump.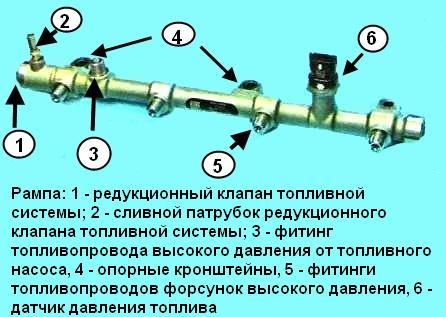 In addition, there is a pressure reducing valve in the common fuel line.
It works as a safety valve, releasing excess pressure if the pressure in the fuel line exceeds the set level.
Fuel drained from the common high pressure fuel line is returned to the fuel tank via the drain line.
When unscrewing and detaching the ramp, the following should be taken into account:
- all open fuel lines must be immediately plugged after removal so that dirt does not get in;
- the fuel pressure sensor must be removed only if it is replaced, if the sensor has been removed, it must be replaced (the rail is supplied with the pressure sensor installed);
- before removing, note the location of the fuel supply line to the injectors.
Internal rail channels may only be cleaned with contact cleaner P/N 3824510 or equivalent.
Before disconnecting the tubes, we clean the fitting.
The wrenches used when disconnecting the tubes must be clean.
Disconnect the negative terminal from the battery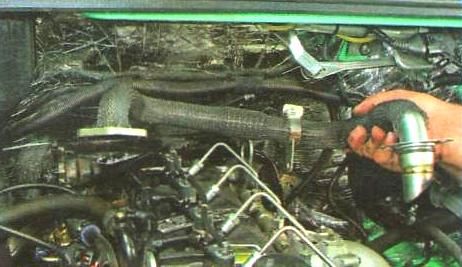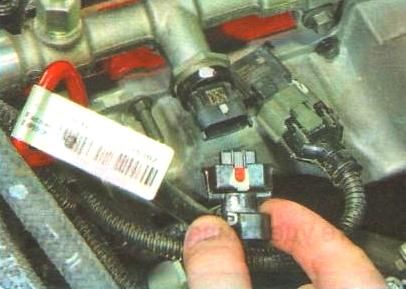 Remove the pipe of the recirculation system
Press the latch and disconnect the wire block from the fuel pressure sensor in the rail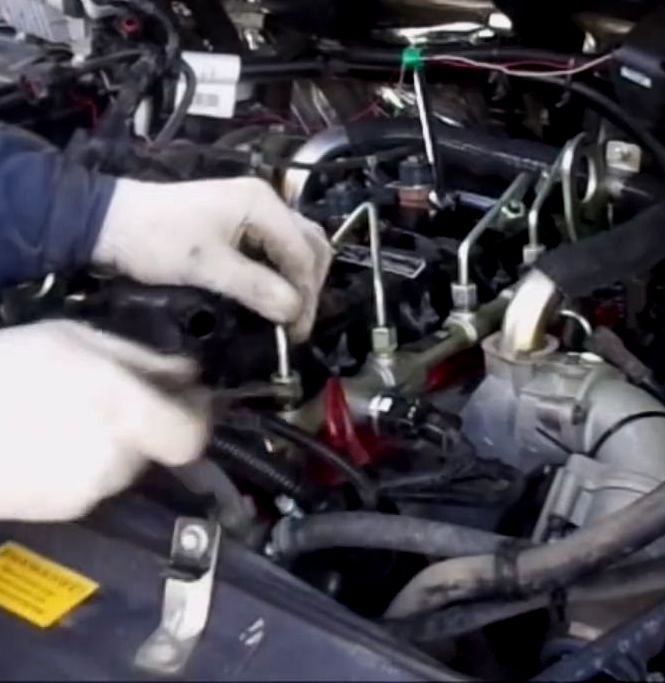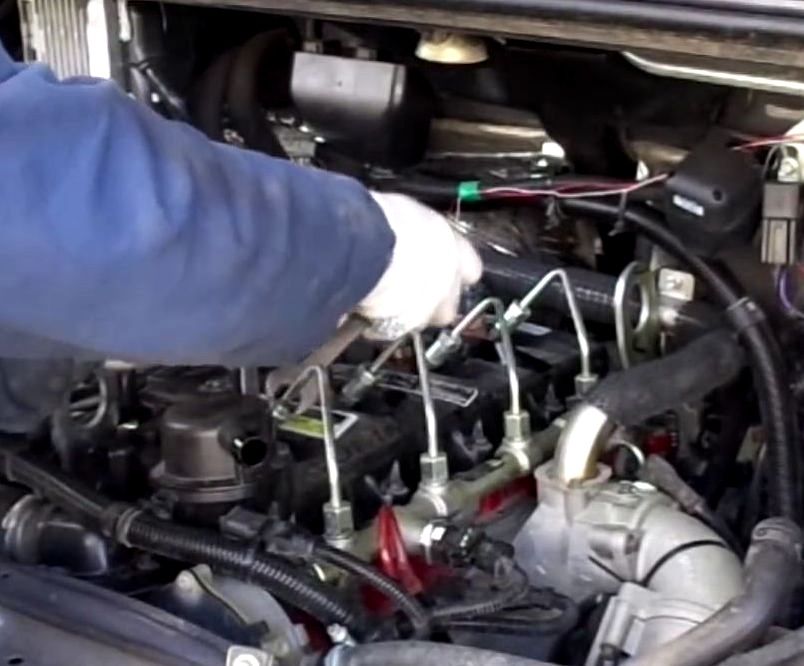 Unscrew the nut securing the high pressure pipe to the rail
Unscrew the nut securing the high pressure pipe to the nozzle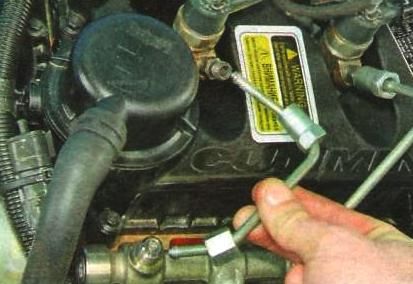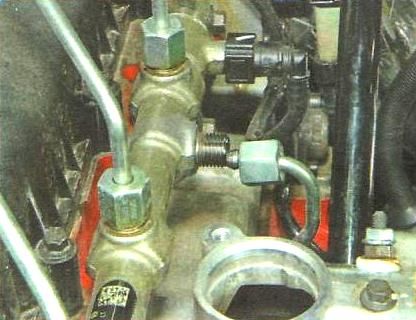 Remove the tube and unscrew the tubes of the other three injectors
Unscrew the nut fastening the high-pressure supply pipe to the rail and disconnect the tube from the rail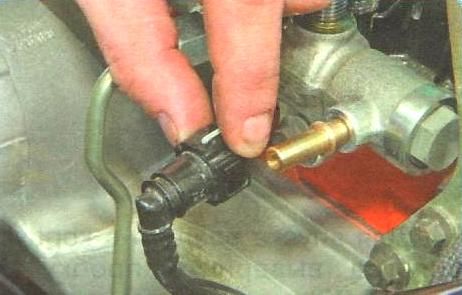 Squeeze the latch and disconnect the tip of the return pipe from the ramp
We unscrew the three bolts securing the ramp to the cylinder head
Removing the ramp.
After removing and flushing the ramp, you need to check the condition of the fittings installed on the ramp for cracks or scratches.
Install the fuel rail on the engine.
Connect all fuel lines.
Upgrading the system (article - Maintenance of the fuel system GAZelle Next)
Insert and tighten the ramp mounting bolts (tightening torque 24 Nm).
We tighten all fuel lines (tightening torque 27 Nm).