We replace the cuff if there is an oil leak from under the drive gear flange
Before replacing the oil seal, make sure that the rear axle breather is not clogged (with increased pressure in the rear axle crankcase due to clogged breather, the oil seal may not hold oil).
We install the car on the inspection ditch.
Removing the driveline (article - Design and repair of the GAZelle driveline Next) (you can only unscrew the bolts securing the cardan flange and the drive gear flange and move the back of the cardan to the side).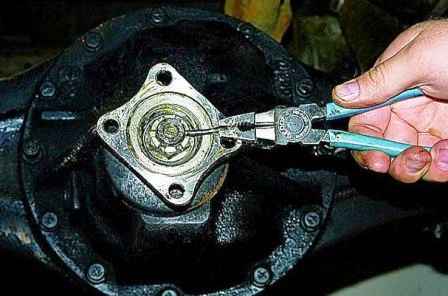 Unpin the pinion shank nut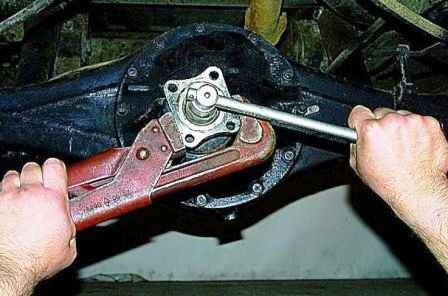 Turn off the nut with a 24 head, holding the shank flange with a gas wrench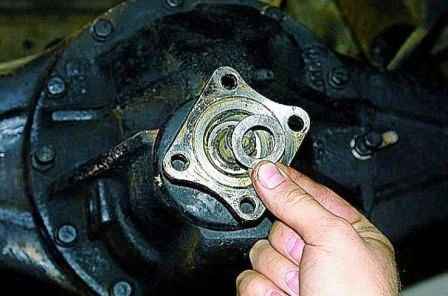 Remove the washer by prying with a screwdriver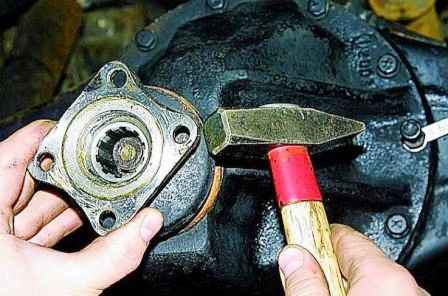 Taking with a hammer, remove the drive gear flange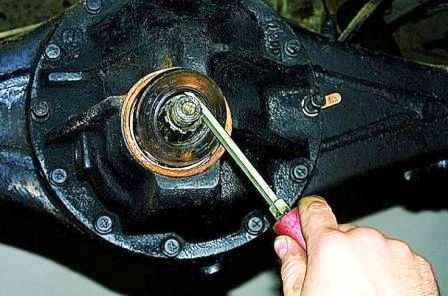 Pry off the cuff with a screwdriver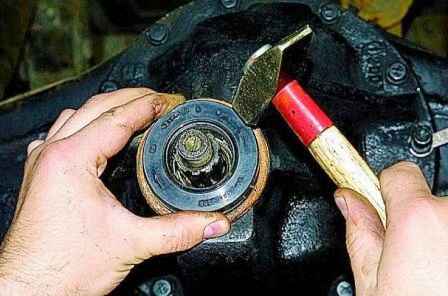 Lubricating the edges of the new cuff with Litol, we press it in using the old cuff as a mandrel
Used cuff Part # 24-10-2402052
The cuff must not be pressed in deeply. Its outer end must be flush with the edge of the hole in the gearbox housing.
Install all parts in reverse order.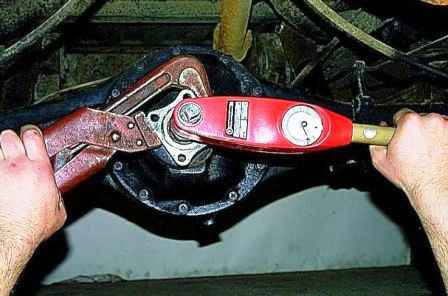 Tighten the shank nut with a torque of 16-20 kgf.m until the slot in it coincides with the hole for the cotter pin.