During the period of engine operation, it is necessary to clean the gas recirculation system during periodic maintenance.
Resinous deposits accumulate in the parts of the ventilation system, which reduce the passage of gases into the atmosphere.
As a result, the increased pressure of gases inside the crankcase forces the gases to break through together with oil through the seals, oil seals.
To complete the work you will need: a socket for 8, pliers, a container for washing, gasoline.
We prepare the car for the job.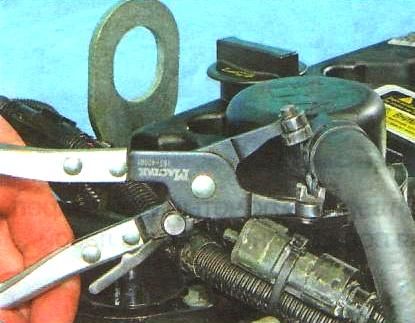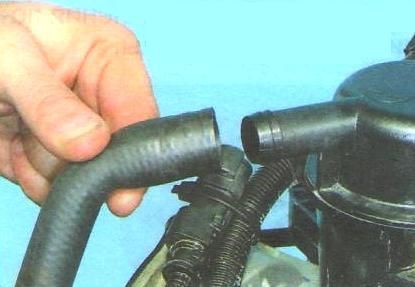 We loosen the hose clamp for the crankcase ventilation system by squeezing its bent ears, and slide the clamp along the hose
Remove the hose from the breather fitting of the ventilation system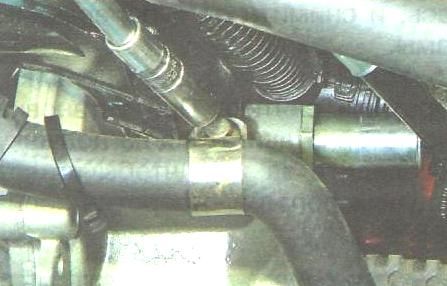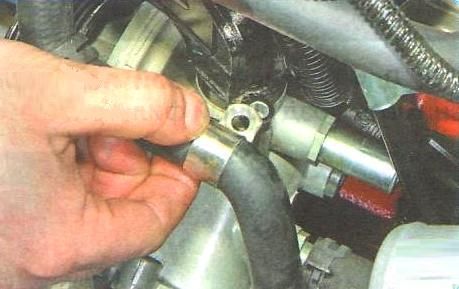 We unscrew the bolt securing the pipe of the small circle of coolant circulation to the front cover of the cylinder block.
We take out the bolt and disconnect the holder from the engine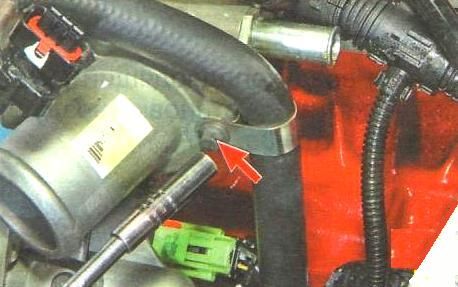 We also unscrew the right bolt securing the water pump branch pipe, which simultaneously secures the lower holder of the ventilation system hose, and remove the hose.
Remove the plastic cylinder head cover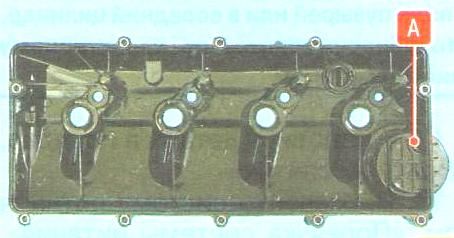 We wash the lid cavity with gasoline, valve "A", Figure 6
We flush the fitting on the breather body for connecting the crankcase ventilation hose and the hose itself.
We install all the details in reverse order.