The viscous coupling is installed on the support and attached to it with a threaded bushing.
To complete the task, you will need keys for 9, 13, 32, and a screwdriver.
We drain the coolant from the cooling system (article - Replacing the coolant GAZelle Next ).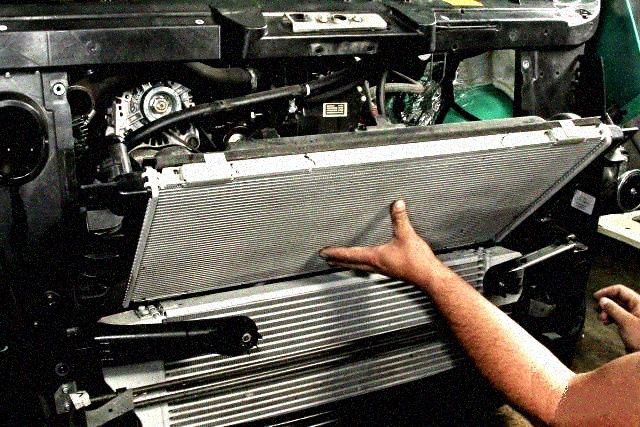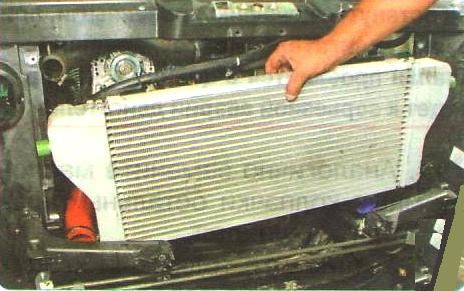 We remove the radiator of the cooling system (article - Removal and installation of cooling system units Gazelle Next ).
We remove the intercooler.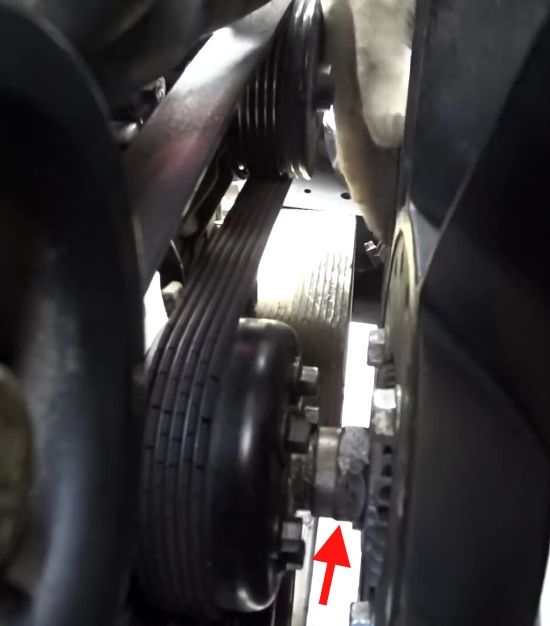 We unscrew the threaded sleeve for fastening the coupling with a 32 counterclockwise wrench and remove it assembled with the fan.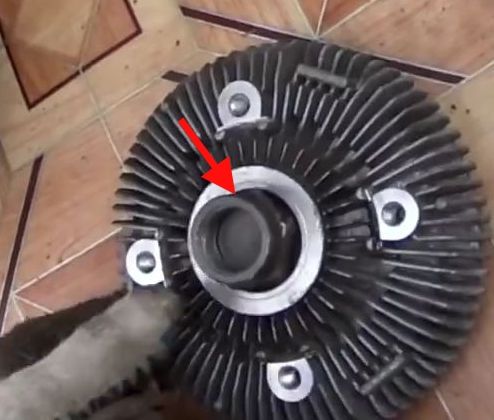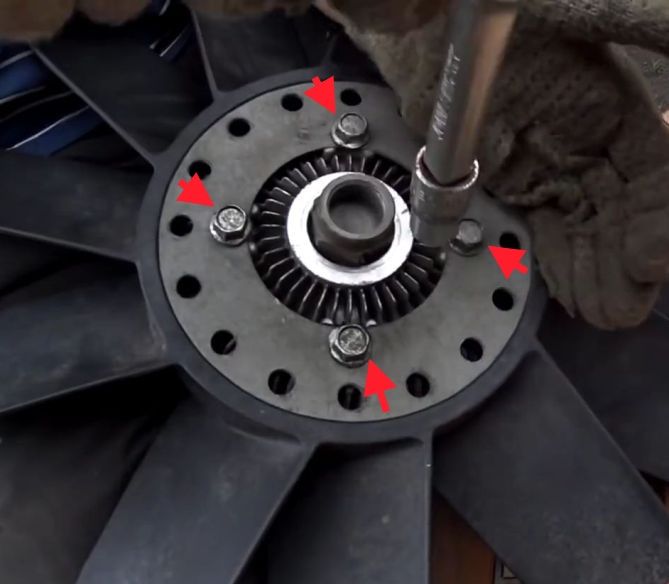 For unscrewing the threaded bushing, a hexagon wrench for 32 is made on its outer surface.
Unscrew the four screws securing the fan impeller to the coupling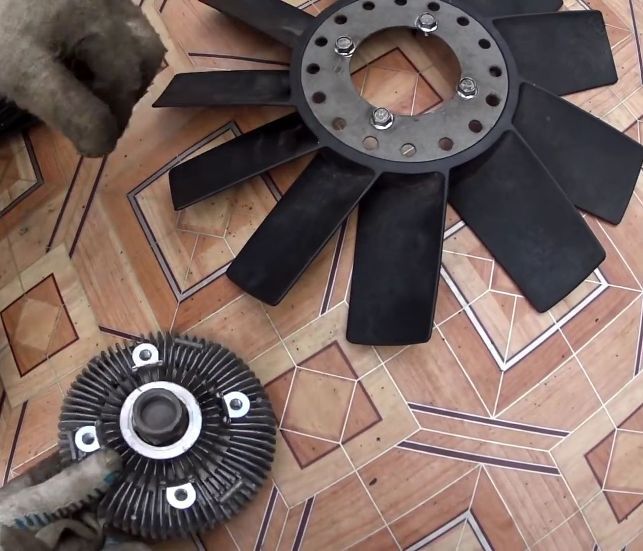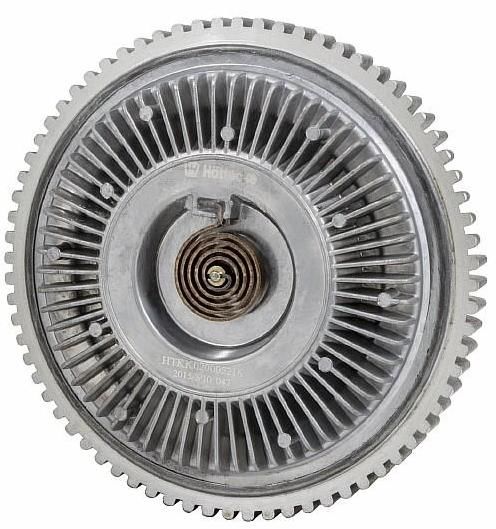 Disconnect the impeller from the clutch
Install the viscous coupling in the reverse order.
To remove the fan support, remove the fluid friction clutch, accessory drive belt (article - Replacing the Cummins ISF2.8 accessory drive belt ).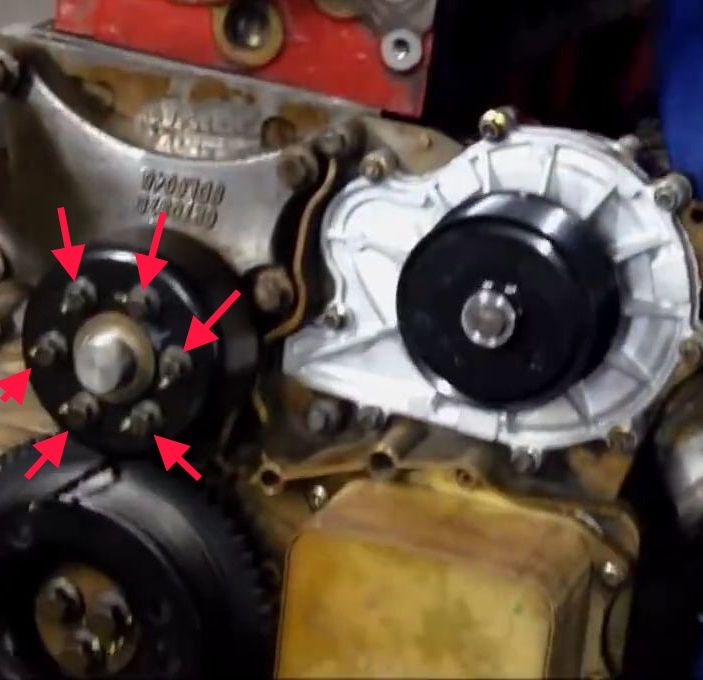 Unscrew the six bolts securing the drive pulley to the bearing axle hub
Remove the pulley from the axle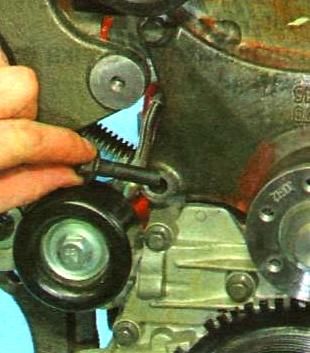 Unscrew the four bolts securing the support to the cylinder block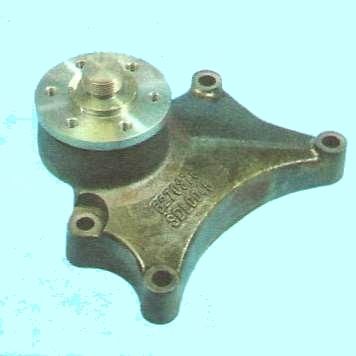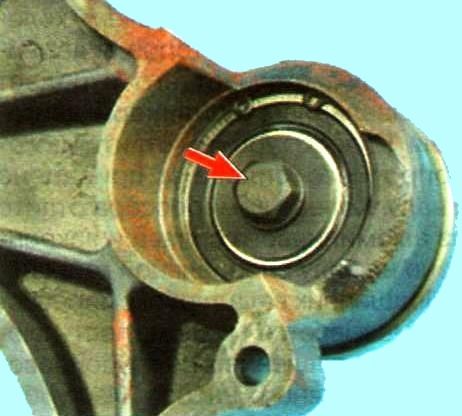 Remove the support
To replace the support bearing, unscrew the fan axle mounting bolt.
We press out the axis 5 of the drive from the bearing 4. Remove the circlip 1.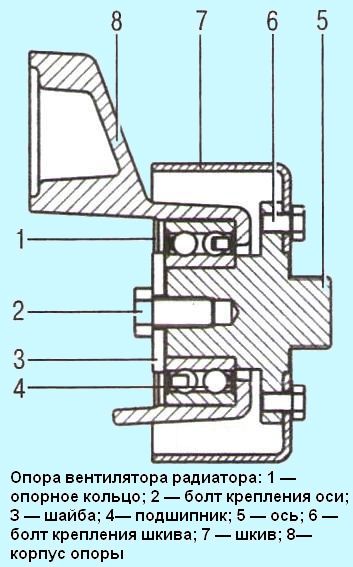 We press out the bearing from the support housing 8.
We press the new bearing into the housing.
Install the retaining ring.
We press the drive axle into the bearing.
When pressing in, place an emphasis under the inner ring of the bearing, otherwise the bearing may be damaged.
Install all parts in reverse order.
Ps. Of course, you can remove the clutch without removing the bumper, radiator and everything else, but in this case it is possible to damage the radiator and other parts, and of course there will be difficulties with approaches when dismantling and installing the clutch.