Replacing the front brake pads
We prepare the car for the task.
Install the car on a flat horizontal platform
Brake pads should be replaced when the pads are worn less than 2 mm.
Regardless of the degree of wear of the pads, the brake pads must be replaced as a set on both sides.
We substitute stops under the rear wheels of the car.
Set the car to the handbrake.
Loosen the wheel bolts on the side of the pads to be replaced.
We raise the front side of the car and put it on a reliable stop.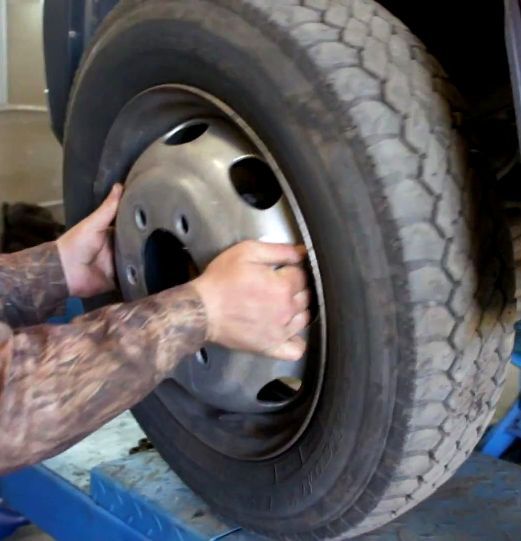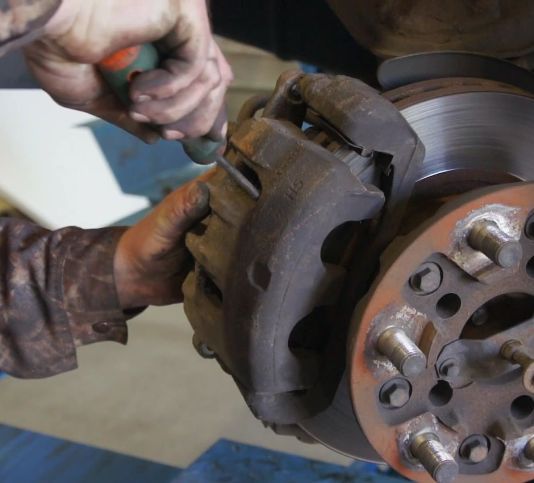 Remove the front wheel
Use a large screwdriver to press the pistons of the caliper cylinders to move the brake pads away from the disc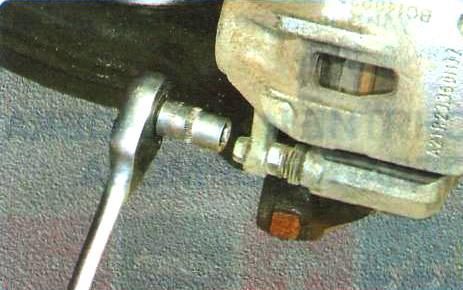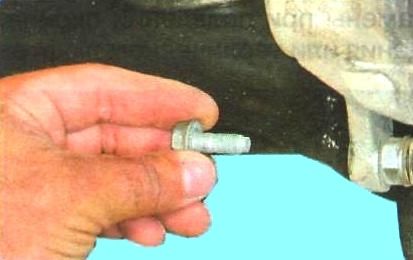 Loosen the bolt of the lower caliper guide pin
Unscrew the bolt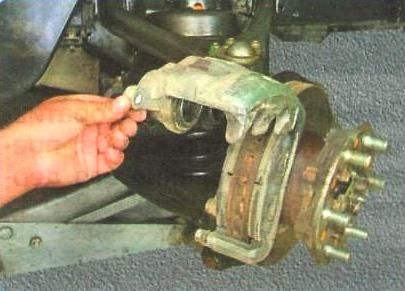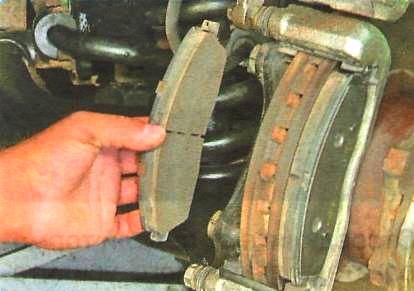 Raise the caliper up
Remove the inner shoe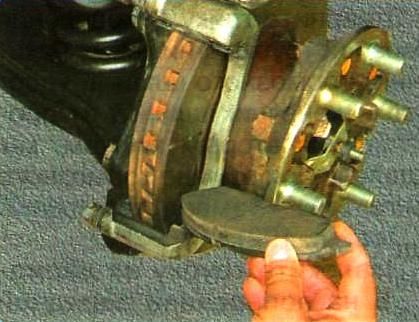 Remove the outer block
This is what the front brake pads look like
Internal "A" and external "B" brake pads are different.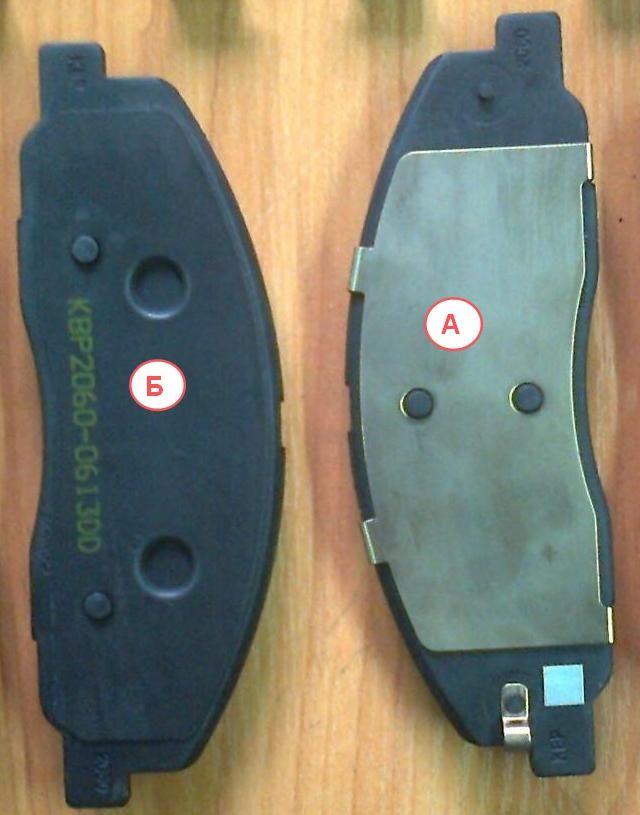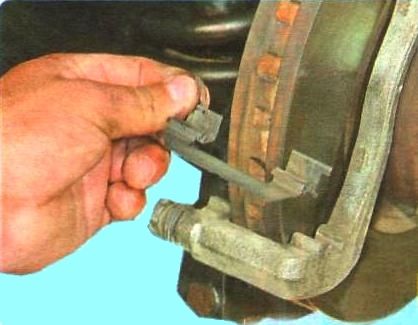 The inner pads are equipped with pressure plates, while the outer pads are equipped with spring wear limit indicators and have different catalog numbers.
Remove the lower and upper clamping springs of the pads and inspect them

We replace deformed or heavily corroded springs
Whenever you change the brake pads, be sure to check the condition of the protective rubber boots of the guide pin and the movement of the caliper relative to the brake pad guide.
If movement is difficult, grease the caliper guide pins.
To do this, remove the guide pin, lubricate it with grease, and then lubricate the pin guard with grease.
Lubricate the second guide pin and its boot in the same way. Install the guide pins in the reverse order of removal.
Replace the guide pin guards if they are hardened, deformed, or torn.
Install the brake pads in reverse order.
We apply an anaerobic thread locker to the threaded part of the guide pin mounting bolts.
After replacing worn-out brake pads with new ones, do not rush to immediately drive onto busy highways.
It is possible that at the very first intensive braking you will be unpleasantly surprised by the low efficiency of the brakes, although the pads are branded.
Brake discs also wear out, and new pads only touch them at the edges, practically without braking.
Choose a quiet street or passage without cars and slow down gently several times so that the pads get used and fit the entire surface.
At the same time, evaluate the effectiveness of the brakes.
Try not to brake hard for at least the first 100 km.
If the unprocessed pads are very hot, the top layer of their pads "burns out" and the brakes will not be as effective as possible for a long time.
Replacement of the brake pads of the rear wheels will be considered in the article - Replacing the brake drum and pads rear wheels Gazelle Next