We prepare the car for the task and install it on a lift or a viewing ditch
Remove the gearbox
Remove the clutch slave cylinder as described in the article "Replacing the clutch master and slave cylinder UAZ-3151, -31512, -31514, -31519"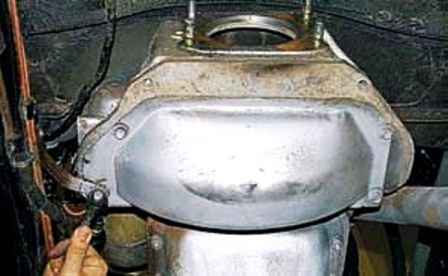 We unscrew the four bolts securing the lower part of the clutch housing with a 12 wrench
The end of the ground wire is attached to one bolt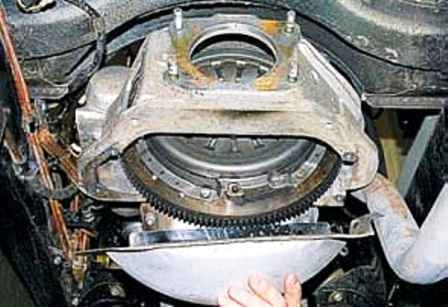 Remove the lower part of the clutch housing with the gasket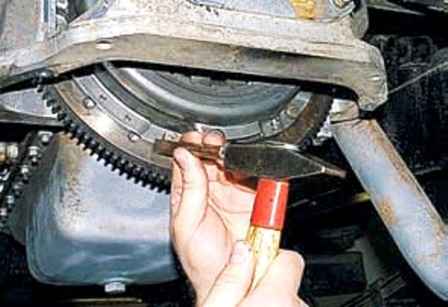 With a thin chisel or in another way, we mark the relative position of the flywheel and the clutch basket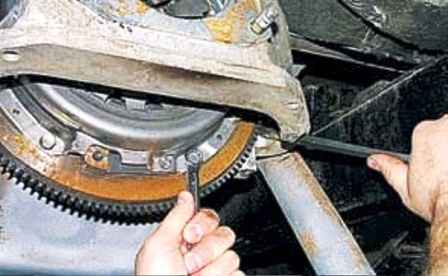 Using a 12 wrench, evenly unscrew the six bolts securing the basket to the flywheel, holding the flywheel from turning with a mounting blade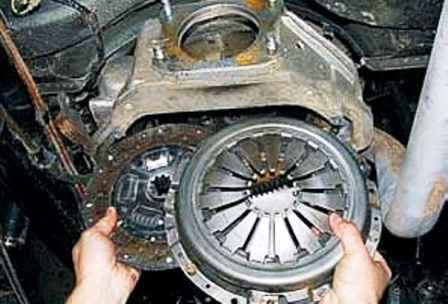 Remove the basket and driven disk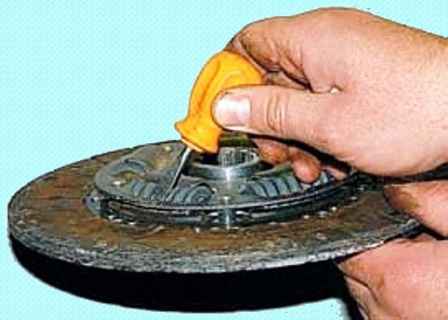 The driven disc hub protrudes more on one side than on the other. This side should be facing the gearbox.
We install the driven and driving disks on the flywheel and fasten them with bolts.
We do not tighten the bolts in order to maintain the mobility of the driven disk.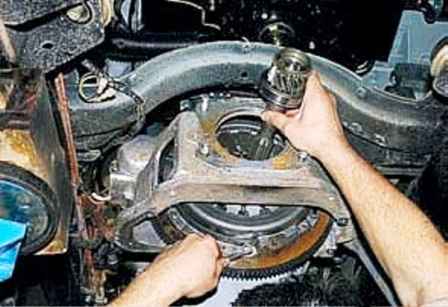 We center the clutch disc with a special mandrel or the input shaft of the gearbox
Without removing the mandrel, we evenly tighten the bolts of the drive disk with a torque of 2-2.5 kgf.m
We take out the mandrel and install the lower part of the clutch housing and the slave cylinder.
We install the gearbox by applying SHRUS-4 grease to the splined end of the input shaft.