In the article, we will consider the removal of tailgate parts
Replacing tailgate stops
Open the tailgate and support it from below with a suitable rail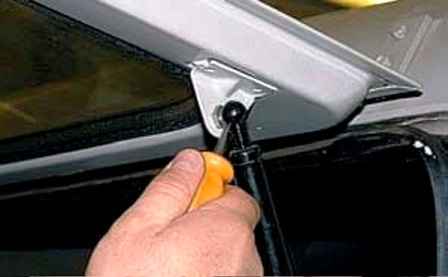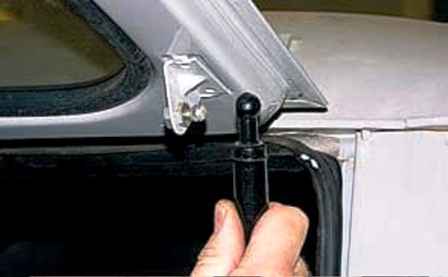 Pry off with a screwdriver and disconnect the upper hinge of the stop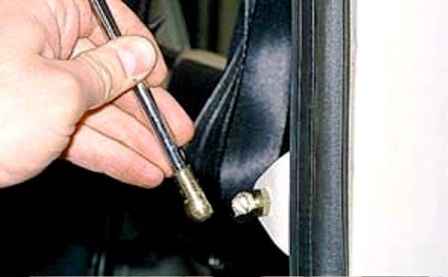 Disconnecting the lower hinge of the stop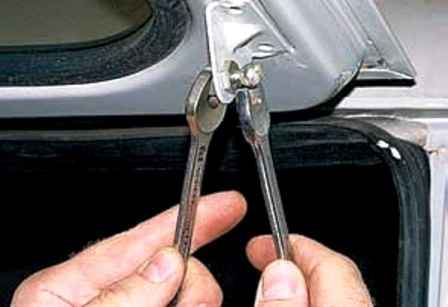 If necessary, unscrew the upper and lower ball axles of the stop with two keys 13 and remove them
Install the new stop, covering it with grease
In the same way, we replace the stop on the other side
Removing the tailgate lock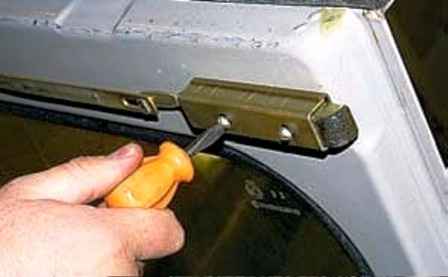 Using a screwdriver, unscrew the two screws securing the door latch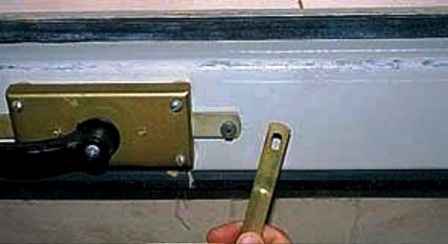 Turning, disconnect the latch from the rod and also disconnect the rod from the lock
In the same way, remove the latch and rod on the other side of the door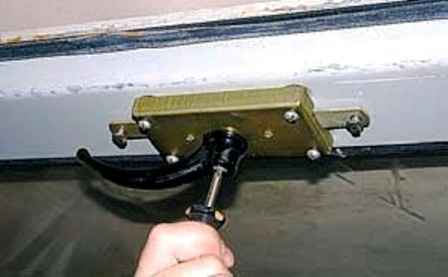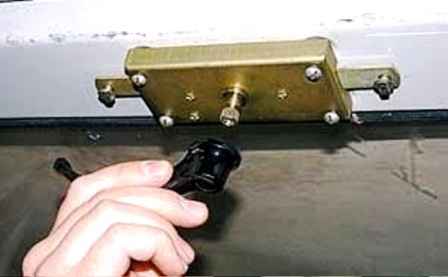 Use a Phillips screwdriver to unscrew the screw securing the handle and remove the handle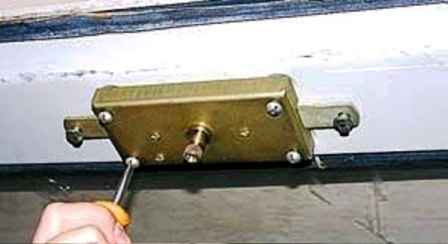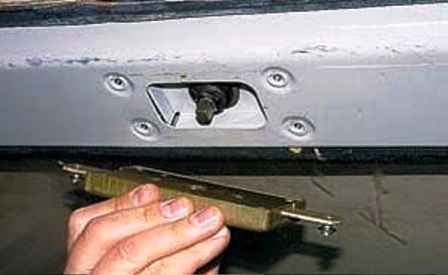 Unscrew the four screws securing the lock with a screwdriver and remove the lock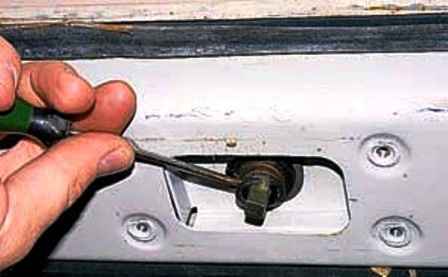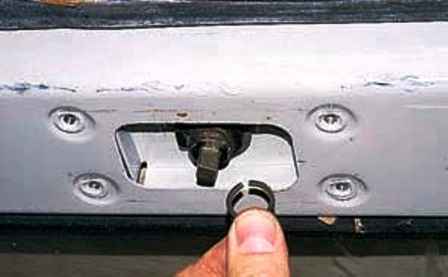 We pry off the retaining ring of the outer door handle with a screwdriver and remove the ring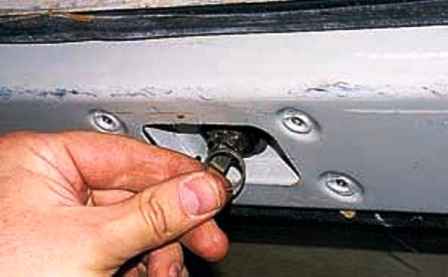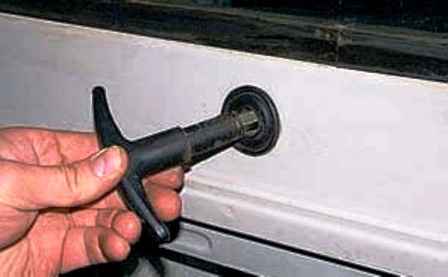 Remove the spring and remove the outer door handle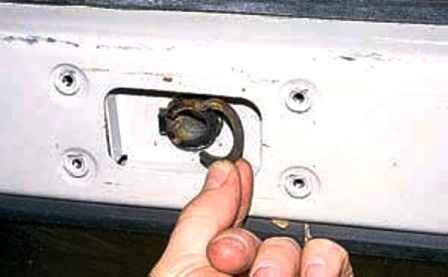 Pry off with a screwdriver and remove the retaining ring of the handle sleeve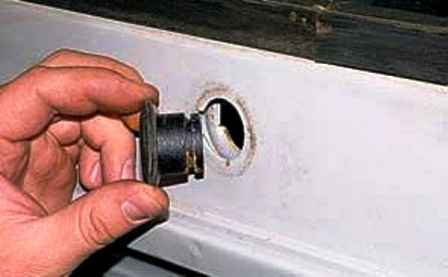 Remove the bushing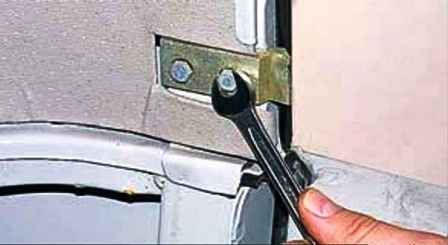 We unscrew the two bolts securing the right latch with a 10 wrench and remove the latch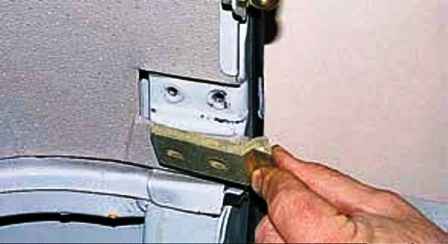 Also remove the left latch of the lock
We install the lock in the reverse order, covering the rubbing parts with any lubricant. At the same time, pay attention to the fact that the right lock rod is longer than the left rod.
For the correct operation of the lock, we loosen the bolts securing the clamps and move them within the slots for the bolts
Removing the tailgate and tailgate
Remove the additional brake light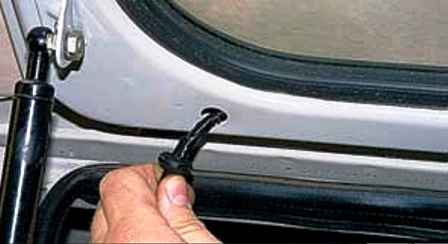 Remove the wiring harness from the door cavity
Remove the gas-filling stops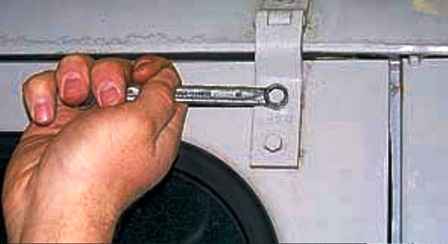 Outside the door with a 10 key, unscrew the two bolts securing the right hinge
Also detach the left loop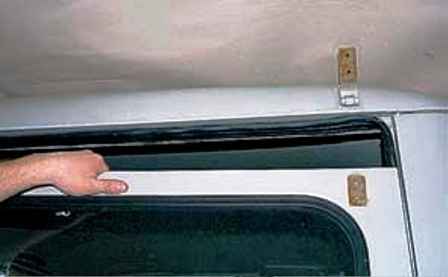 Remove the door from the car
If necessary, use the same tool to unscrew the bolts securing the hinges to the body and remove the hinges
Having installed the door in the opening and snapping the lock, we bait the bolts of the door to the hinges.
Carefully moving the door, we achieve the same and uniform gaps on both sides of the door.
We tighten the hinge bolts, after which we check the operation of the lock. Adjust if necessary
Removing tailgate
Remove the license plate and reversing lights and remove the wiring harness from the tailgate cavity
Open the side by placing a suitable stop under it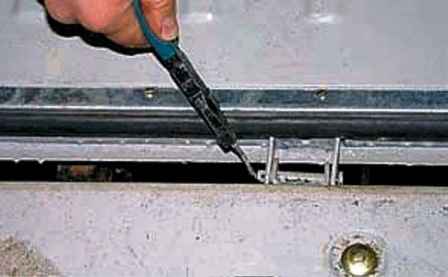 Unpin with pliers and take out the axis of the bead fastening loop
We also take out two more axles
If necessary, we knock them out with a beard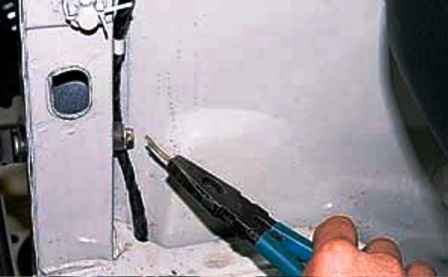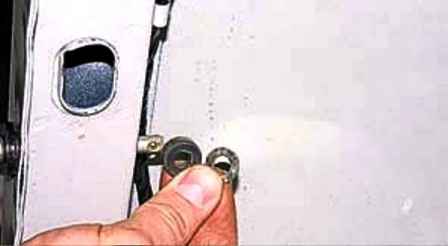 We unpin and remove the steel and rubber washers from the axis of the thrust-stops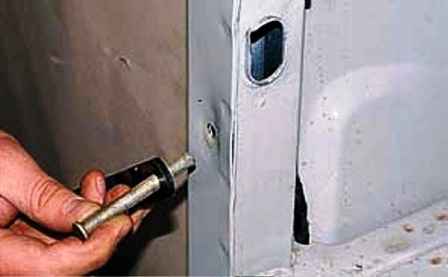 Remove the axis of the thrust-stop bead
We also take out the second rod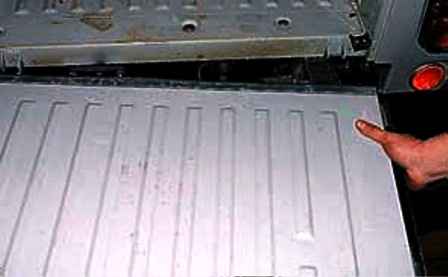 Remove tailgate
Install the tailgate in reverse order