The thermostat is replaced in case of overheating or insufficient warming up of the engine coolant, when the defect clearly indicates incorrect operation of the thermostat
To check the thermostat on the car, start the engine and manually check the temperature of the thermostat housing cover.
While the main thermostat valve is closed, the lid should be colder than the thermostat housing.
As the coolant warms up, the main valve will open and the thermostat housing cover will heat up quickly.
This will start the circulation of the coolant in a large circle through the radiator, as evidenced by the heating of its upper tank.
If this is not the case, the thermostat needs to be replaced.
Drain the coolant as described in the article "Replacing the engine coolant UAZ-3151, -31512, -31514, -31519"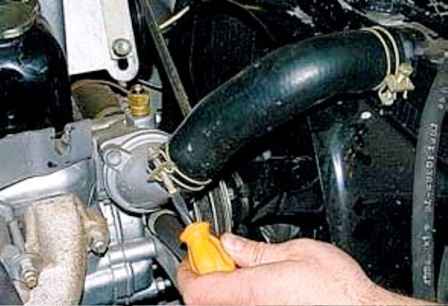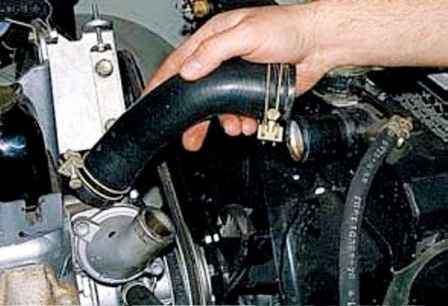 We loosen the tightening of the clamps with a screwdriver and remove the hose from the pipe of the thermostat housing cover and from the upper radiator pipe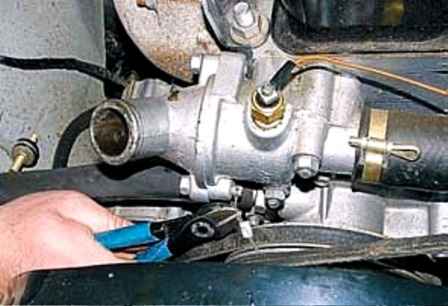 In the event that the thermostat cover is sealed, cut the seal wire with side cutters and remove it from the hole in the bolt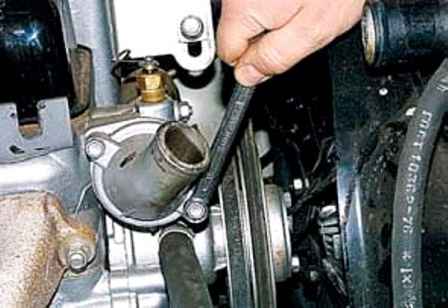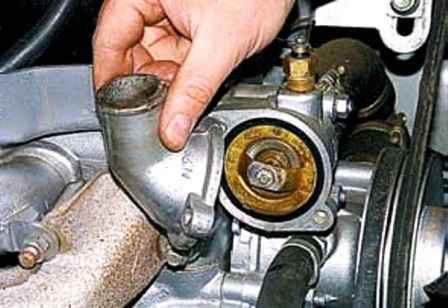 Using a 12 wrench, unscrew the two mounting bolts and remove the cover of the thermostat housing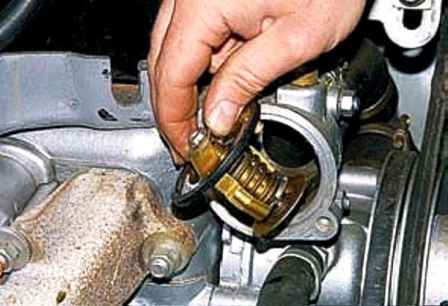 Remove the thermostat from the housing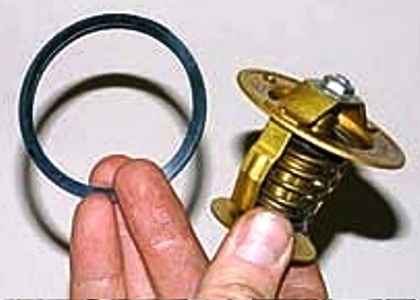 Remove the gasket from the thermostat
Replace the gasket on the new thermostat, and install it in reverse order
Filling the cooling system with liquid
Replacing gauge and coolant overheat sensors
Drain 3-4 liters of coolant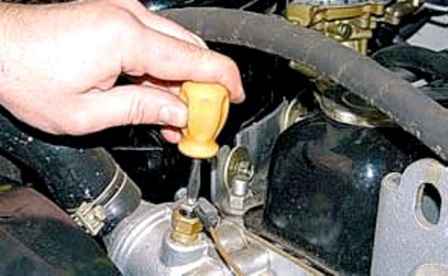 Unscrew the screw that secures the wire end to the temperature gauge sensor with a screwdriver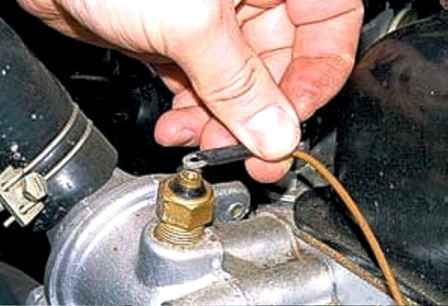 Disconnecting the wire end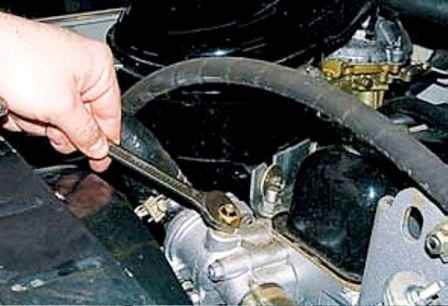 Use a 19 key to unscrew the sensor and remove it from the thermostat housing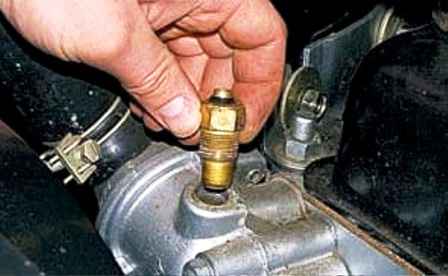 Before installing the sensor, apply sealant to its threads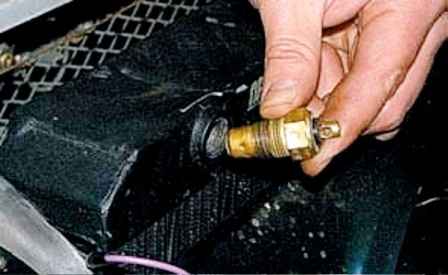 In the same way, we replace the coolant overheating sensor installed in the upper radiator tank
Filling the engine cooling system with liquid