In the article, we will consider replacing the air filter element, removing the filter housing and intake silencer
According to the recommendations of the factory, the filter element should be replaced after a car run of 45 thousand km, and blown with compressed air after 15 thousand km.
But in our operating conditions, it is better to replace after a run of 15 thousand km.
Replacing the air filter element
We prepare the car for the task and disconnect the negative battery terminal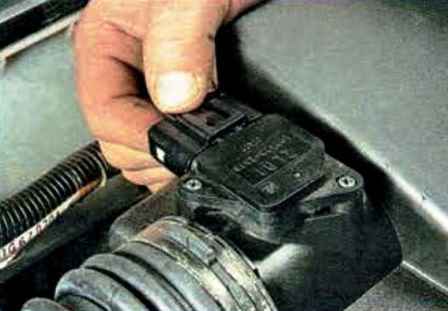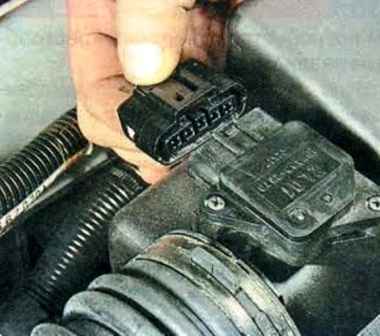 Squeeze the latch and disconnect the wire block from the mass air flow sensor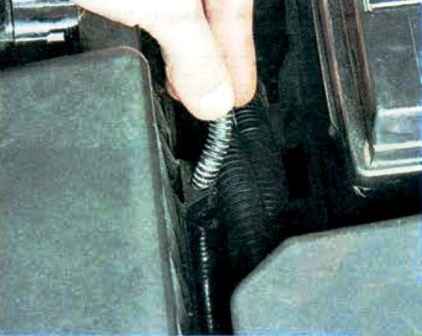 Remove from the holder on the air filter cover housing and set aside the wire harness of the mass air flow sensor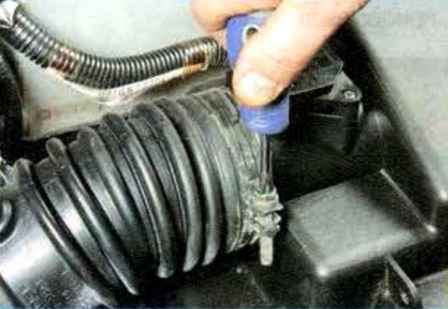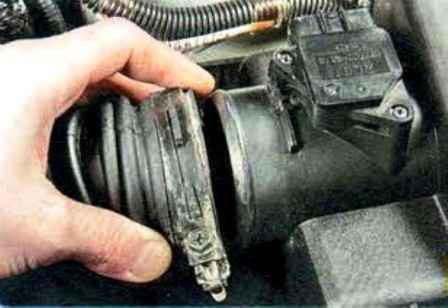 Weaken the clamp that secures the air supply hose to the air filter, disconnect it from the filter nozzle and set it aside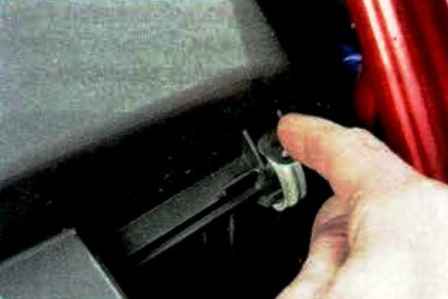 We unfasten the two spring latches securing the top cover of the air filter housing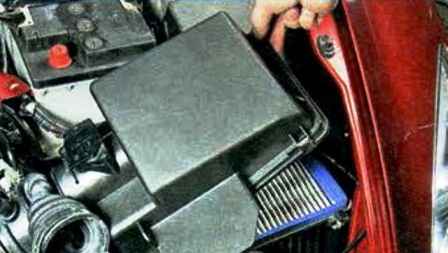 Raise the cover and remove the filter element from the filter housing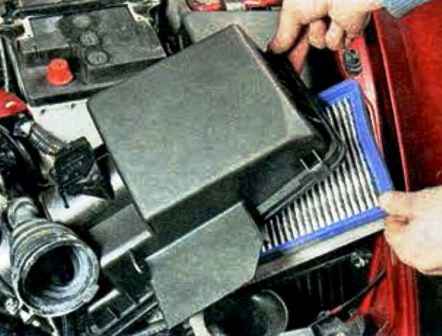 We inspect the filter element and blow it with compressed air.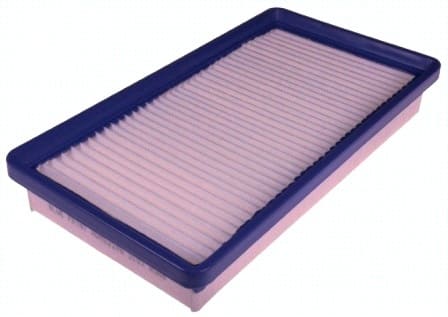 If the filter element is very dirty, then we replace it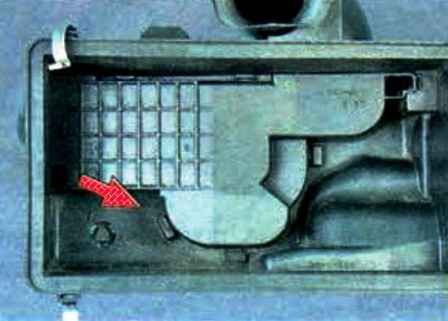 We remove dust and dirt from the air filter housing with a vacuum cleaner and install the filter element in reverse order
Removing the air filter and intake silencer
Remove the air filter assembly with the filter element
Disconnect the negative battery terminal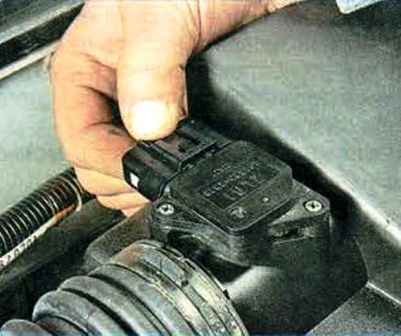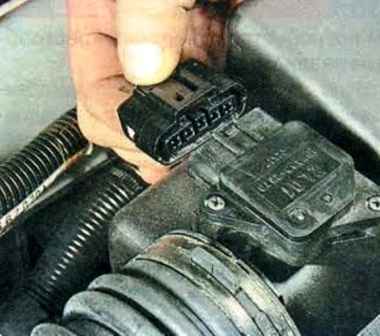 Squeeze the clamps and disconnect the wire block from the mass air flow sensor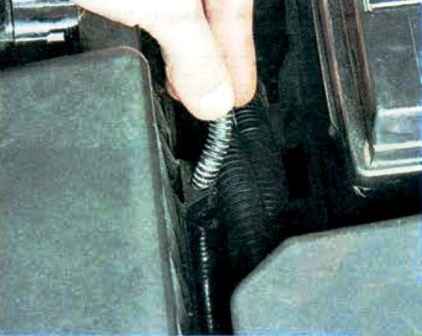 We take it out of the holder on the cover body and set aside the wire harness of the mass air flow sensor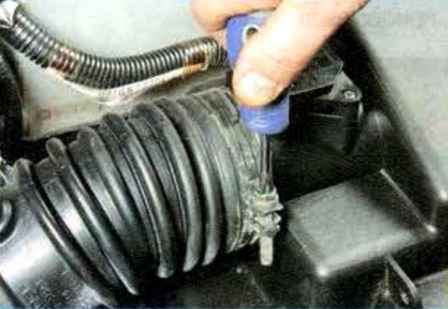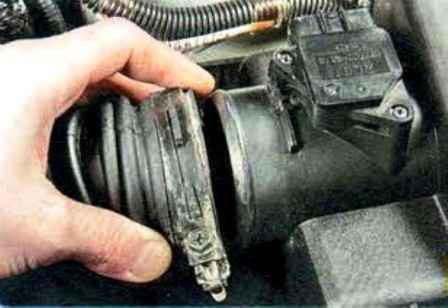 Weaken the clamp of the air supply hose to the air filter with a screwdriver and disconnect the hose from the filter nozzle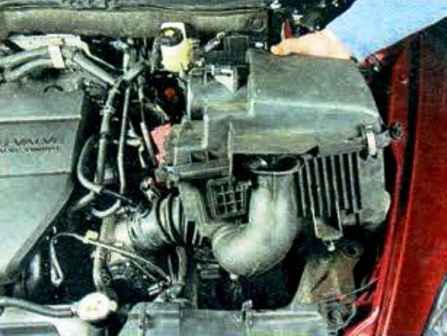 Overcoming the force of the clamps, remove the air filter housing and the intake silencer assembly with the cover and the filter element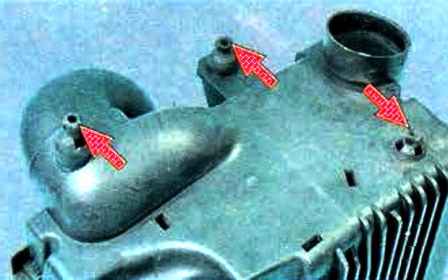 Location of latches for fastening the housing and intake silencer in the picture
Install the air filter housing in reverse order