We remove the automatic transmission selector for replacement, as well as for repair.
To remove the selector, you need pliers, a set of screwdrivers, a 10 socket.
Preparing the car for work.
We install the car on a viewing ditch or a lift.
Disconnect the negative battery terminal, then disconnect the positive terminal.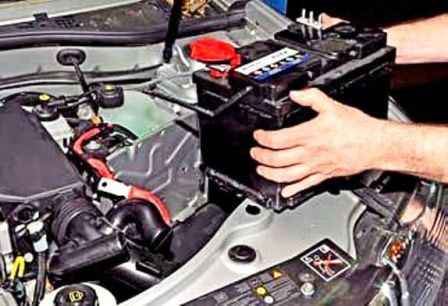 Remove the battery mount and remove the battery itself.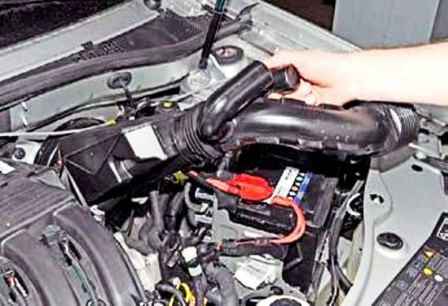 We remove the intake silencer (article - Removing and installing the air intake and resonator Renault Duster)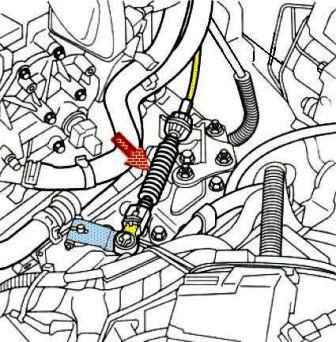 Disconnect the drive cable from the gearbox (described in the article - Removing and installing automatic transmission Renault Duster )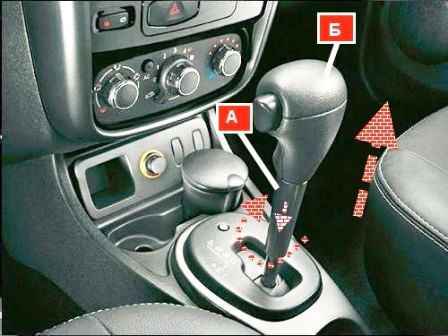 In the passenger compartment, turn the facing "A" of the selector lever handle by ¼ turn, lower it down and remove the handle "B" from the selector lever, lifting it in the direction indicated by the arrow.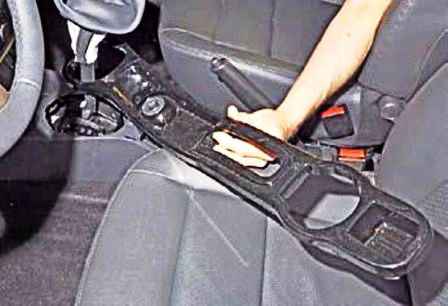 We remove the lining of the floor tunnel (article - Removing the lining of the Renault Duster car floor tunnel)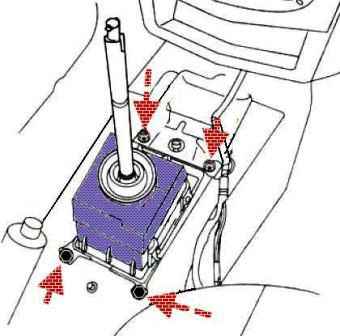 We unscrew the four bolts securing the selector housing and disconnect the wiring harness.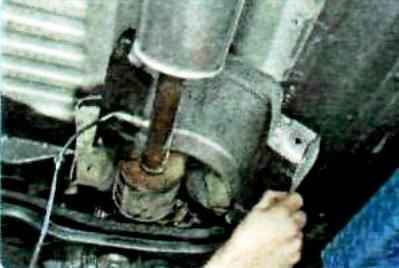 Bottom, remove the thermal screen of the additional muffler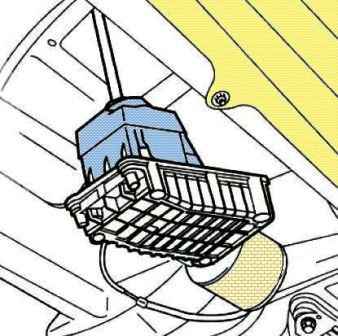 We lower the selector down through the opening in the base of the body and remove it from the car.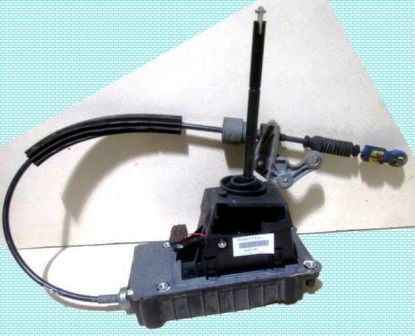 Install the switching mechanism in reverse order.
Adjustment of the automatic transmission control drive
Disconnect the wire from the negative battery terminal.
Set the gear selector lever to the "D" (drive) position.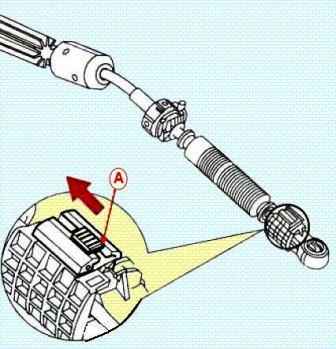 Disconnect the front end of the cable from the lever of the multifunction switch by pressing the latch "A" (red) in the direction indicated by the arrow until a characteristic click.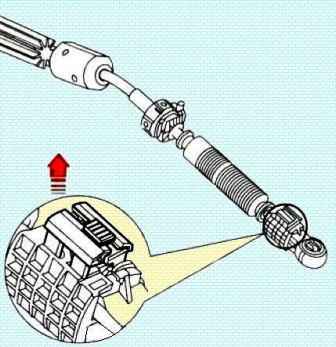 Pull up the stopper of the adjusting tip of the cable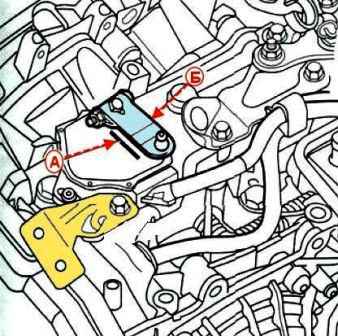 Set the lever "B" of the multifunction switch to position "D" (movement), placing it parallel to the white mark "A" on the multifunction switch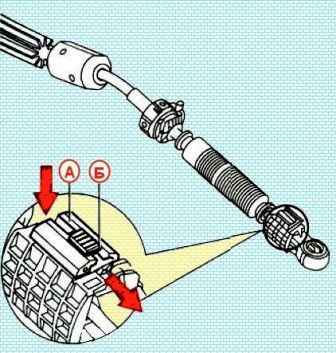 We put the tip of the cable on the finger of the multifunction switch lever.
We move the stopper "A" down to fix the new position of the cable, and fix the tip on the finger by pressing until it clicks on the lock "B" in the direction shown by the arrow.
Install all parts in reverse order.