The car can be fitted with one of two types of steering column-mounted switches:
- A-110-A switch, used on the UAZ-469, is intended only for turning on turn indicators;
- combined steering column switches 682.3709 are similar to those used on the VAZ-2108 car.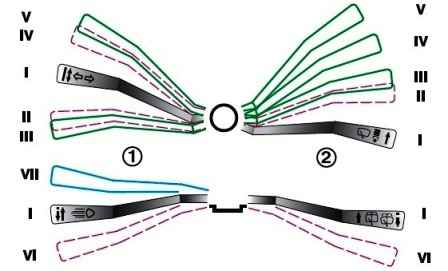 The right switch controls the windshield wiper and washer, while the left switch controls the turn signals and headlights.
Removing paddle shifters
Remove the steering wheel as described in the article "How to remove the steering wheel of a UAZ-3151, -31512, -31514, -31519"
Remove the steering shaft cover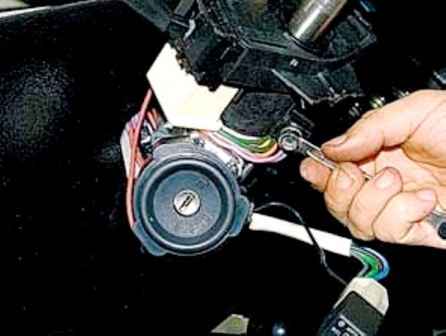 Weaken the bolt of the steering column switch connector to the steering column with the key 8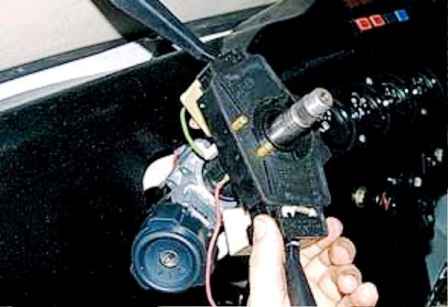 Move the switches up and turn counterclockwise by 90°
Squeeze the latches of the left switch and remove it from the connector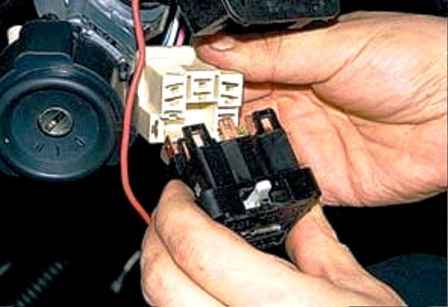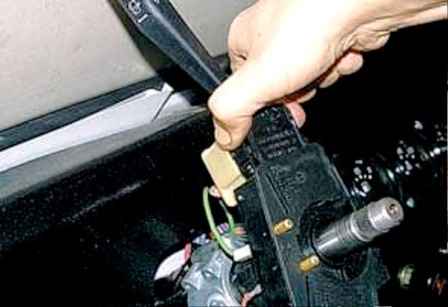 Disconnect the wire block from the switch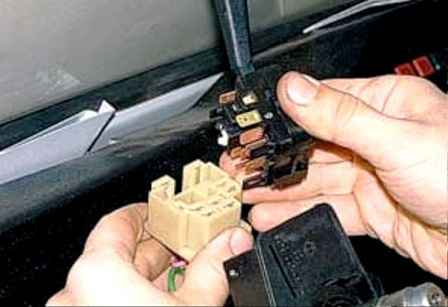 In the same way, remove the right switch and disconnect the wire block from it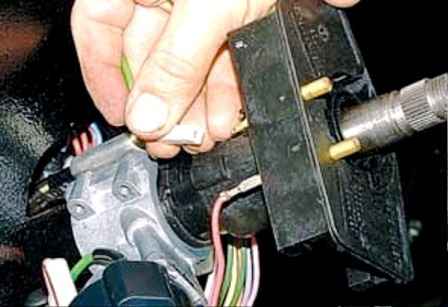 Remove the wire lugs from the two terminals of the switch connector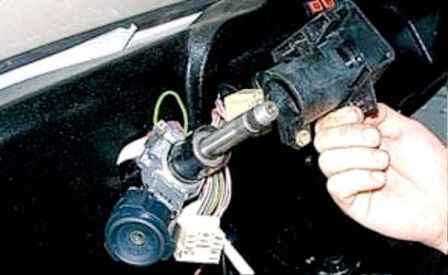 Remove the connector from the steering column
Set the switches in reverse order