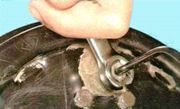 Hoses and tubes are replaced in case of defects, as well as after the expiration of the calendar and operational life (applies to hoses).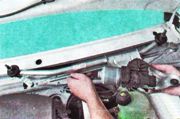 The mechanism of the windshield cleaner consists of two brushes, a trapezoid and a gear motor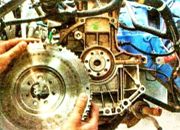 The flywheel of the engine is removed when replacing the oil seal of the crankshaft of the engine, as well as for repair or replacement.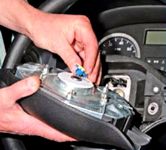 The driver's airbag is installed in the steering wheel hub.
We remove the driver's airbag when removing the steering wheel, also when the airbag is deployed.